Lexico.com, an online dictionary ran by Oxford University and dictionary.com, defines echo chamber as "an environment in which a person encounters only beliefs or opinions that coincide with their own, so that their existing views are reinforced and alternative ideas are not considered."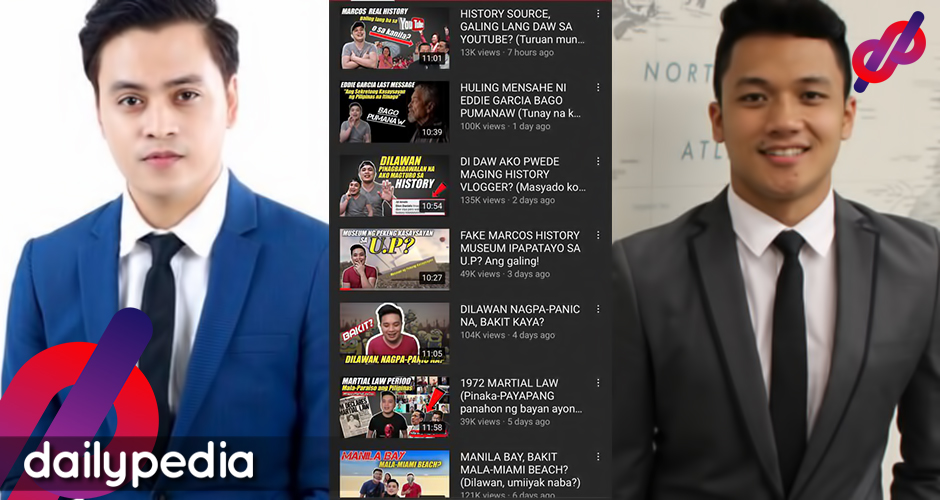 This is an appropriate term to describe the recently-viral YouTube channel Sangkay Janjan TV.
Two journalists have called out "millennial vlogger" Sangkay Janjan for spreading misinformation and historical revisionism on social media—particularly his commentary on the Marcoses.
Random again but seriously something must be done to that YouTube channel spreading misinformation and revising Philippine history outright, while gaining money from views and subscriptions.

— Kevin Manalo (@kevinmanalo_) September 27, 2020
https://twitter.com/julesguiang/status/1309918677836341248
Kevin Manalo, a former ABS-CBN reporter, has asked the Department of Education, the National Historical Commission of the Philippines, and other organizations to take action.
Jules Guiang, former host for government-run PTV 4, has called out the ardent Marcos and Duterte supporter for his views on Martial Law—something that has been continuously disproven by those who experienced Martial Law itself.
Netizens have been calling him a "traitor to the country" thanks to the content he posts, but he has his community backing him up—people who are also supporters of the Marcoses and President Rodrigo Duterte.
Tingnan ninyo papaano makipag-argue ang mga panatiko. Hindi nila maiiisip na maaari silang magkamali. Ang historyador, may kapasidad sa self-criticism lalo na kung ang ebidensya ay salungat sa una nilang findings. Ito ang dahilan kung bakit hindi dapat pagkatiwalaan ang panatiko. pic.twitter.com/H858MrP0LA

— Kristoffer Pasion (@indiohistorian) September 28, 2020
Misleading content, zero basis?
A quick browse through Sangkay Janjan's content on YouTube shows his focus on elevating Marcos onto a pedestal.
He has called the late strongman "the best leader in the world" and claims to "sift through history"—without so much as citing a single credible source.
Some of his most popular videos promote the former dictator's supposed "blueprint for the Philippines", citing that "if presidents after Marcos followed the blueprint, we would be the best country in the world today."
He has even posted a portion of an interview with "former anti-Marcos journalist" Ka Mentong Laurel—who claims to have been assigned a government post by the late President Corazon Aquino.
He has a video on ABS-CBN's supposed "history of disinformation and misinformation"—though it was mostly on the network not subjecting to Marcos rule.
Outside of his early travel vlogs, the only two videos that might have verifiable information would be his recent attempt to address a threat to mass report—the act of multiple people reporting an account—his YouTube channel.
Checking with YouTube policies, Sangkay Janjan could get away with a technicality since there isn't a policy that restricts content similar to his.
The only other video that can be somewhat verified is the one where he praises the late President Ferdinand Marcos for having executed known drug lord Lim Seng.
He posted a clipping from the now-defunct Times Journal—a newspaper that was approved by the late strongman himself, mainly because their editorial team agreed to publish nothing but positive news.
Laws against content like his are unclear, as YouTube has channels that publish similar content to Sangkay Janjan TV.