Quezon City Task Force Disiplina head Rannie Ludovica went on Facebook and said that violators of the modified enhanced community quarantine (MECQ) would be shot to death.
"Mula bukas, shoot to kill na ang lalabag sa MECQ," said Ludovica.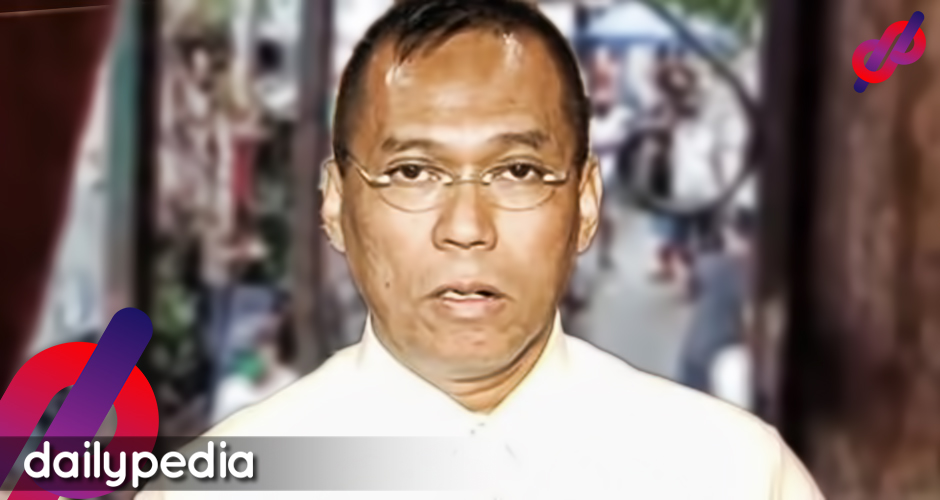 Ludovica, a former Quezon City councilor, posted the announcement at around 3 pm on Monday, August 3, and took it down before 6 pm. MECQ in Metro Manila and surrounding provinces began on August 4 and will end as early as August 18.
The former councilor leads the Task Force Disiplina of Quezon City, a group that is supposed to be force multipliers of both social workers and police personnel.
The civilian force is focused on enforcing and maintaining quarantine rules within neighborhoods but has been accused of abuse at least once in the past.
This is the same group that beat up fish vendor Michael Rubuia for not wearing a face mask.
Ludovica clarified on August 4 that his comment was merely "personal", in spite of using his account for official announcements, calls for cooperation from the public, and updates on his engagement as an official of Quezon City.
He added that there is no policy that prohibits the shooting of lockdown violators and that his comment was just a result of his frustration in the surging cases.
"The number of COVID-19 positive cases continue to rise in the city and the whole country because of the absence of discipline for most of our people and their violation of the law," he said in his statement.
NBI arrested a teacher for his post about a reward for killing Duterte. Ludovica is actually in a position of power so why shouldn't they arrest him for doing the same? @NBI_OFFICIAL_PH @pnppio Protect the people smh.

— Kiefer (@refeiki) August 4, 2020
well sir rannie ludovica i would like to tell you that youre a fucking psychopath together with your owner DUTERTE https://t.co/IYGFoHfcuO

— A L a s (@lpz_shan) August 3, 2020
The military wants to "regulate" social media against "terrorists" but I doubt they'd sanction or regulate the social media accounts of government officials like Rannie Ludovica for posting terroristic threats that directly echo the president's own terroristic threats. https://t.co/8aF82cJPk1

— Philip Jamilla (@pmjamilla) August 4, 2020
Abusado ka talaga @rannieludovica!!! Remember?? Fish vendor binugbog mo di ba??? Frustrated??? Ibig sabihin hindi ka effective!!!

— Elaiza Bries (@iamPurpleChef) August 4, 2020
Hello, @chrgovph! Pakibantayan po ang QC bukas because one official in the name of Rannie Ludovica threatened MECQ violators with a shoot-to-kill order.

— Amy Austrich (@rupertnotholmes) August 3, 2020
Anong kahayupan 'to, Rannie Ludovica? Utak pulbura talaga kayo. pic.twitter.com/co6aMvVAGR

— better noelle (@SexbombGurl) August 3, 2020
It was on PUBLIC, Rannie Ludovica. Duh. You really did say, "Mula bukas shoot to kill ang lalabag sa MECQ."

Out of context my foot! https://t.co/VQXZcFqnk1 pic.twitter.com/sLKeJAmvh4

— Miss Maggie (@MiaMagdalena) August 4, 2020
Mayor Belmonte has a war freak trigger happy hr violator duterte fan for an advisor in the name of rannie ludovica

— [email protected] (@williamperez973) July 15, 2020
The shoot to kill policy stemmed from President Rodrigo Duterte when he said, "My orders to the police and military … if there is trouble or the situation arises where your life is on the line, shoot them dead,
"Understand? Dead. I'll send you to the grave. … Don't test the government." he said during an impromptu national address last April 1.
Many saw his threat as the cause of the death of Winston Ragos, a veteran who was shot and killed by an officer for reaching into his bag in the middle of a heated argument.
Police Master Sergeant Daniel Florendo, Jr. and four other police trainees from the Highway Patrol Group got into an argument with Ragos near the checkpoint at Maligaya Drive in Brgy. Pasong Putik, Quezon City.
Ragos had an aggressive approach which prompted Florendo to point his gun at the veteran as he gave instructions on what not to do.
Florendo asked Ragos to go home because he was violating lockdown rules. Florendo eventually shot and killed Ragos after the veteran reached into his bag. But Ragos never had a weapon and was instead trying to pull out his quarantine pass.