"Today, I'm grateful I get to look at (and share) these week-old photographs, which perfectly capture the magic and mirth I get to experience when I'm with him,"  this is what Jerard Eusebio tweeted after finally reuniting with his partner, Dylan Dellosa.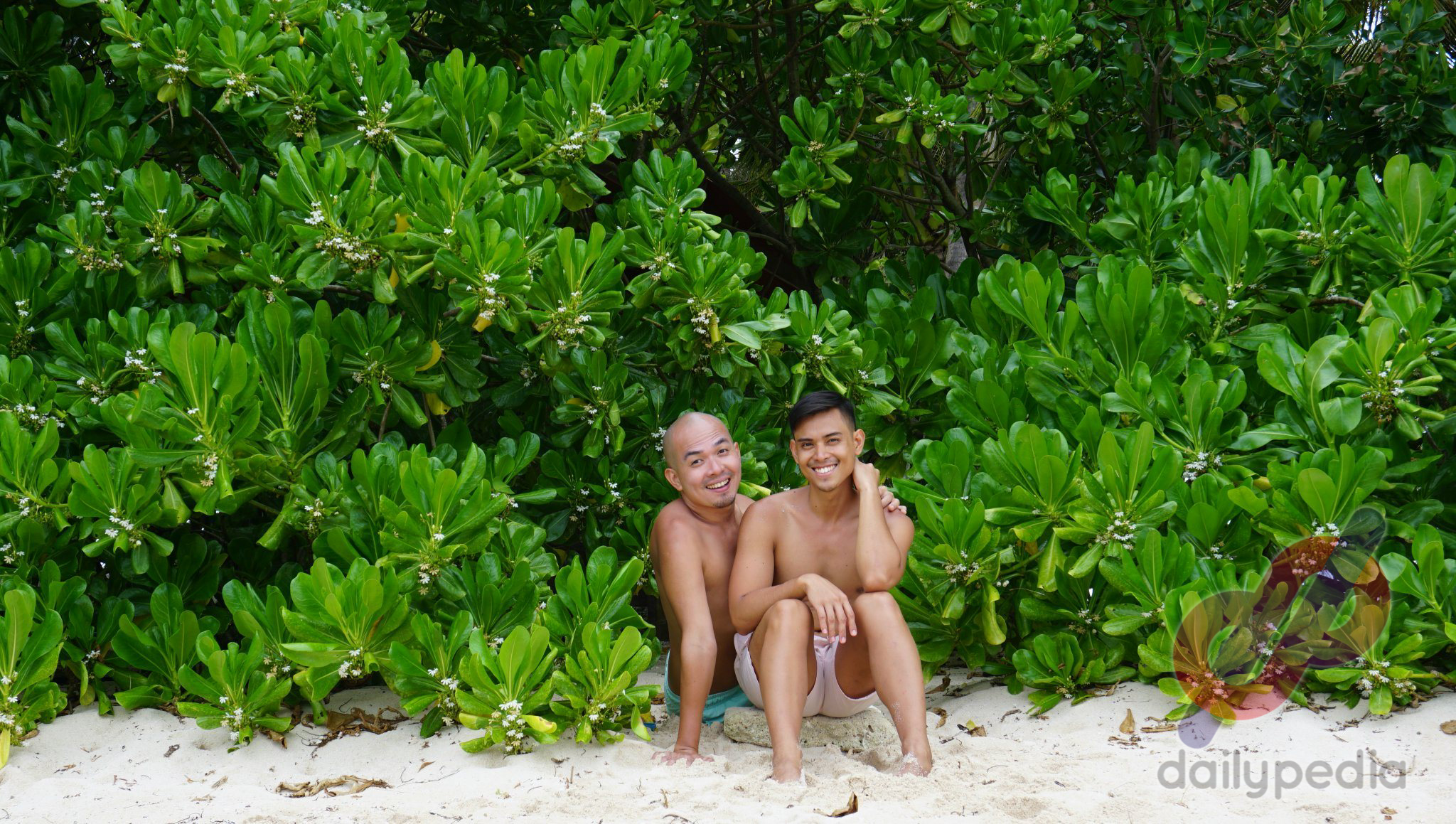 The two have been physically separated for four months as the government ordered a strict community quarantine that prohibited non-essential travel in certain parts of the country.
But this isn't the first time that Jerard and Dylan experienced being apart.
Jerard recalled the time when he first met Dylan at the MRT 3 Magallanes Station.
Being both fans of the legendary singer Mariah Carey, the two met online through her Philippine fan page, Mariah Carey Philippines.
"We first physically met at Magallanes Station, MRT 3, at around 6 AM. That was to be our first date. He accompanied me to UP Diliman. I was still doing my graduate studies then," Jerared shared with DailyPedia.
When asked if he liked Dylan upon seeing him for the first time, he answered "I think it was love at first sight, actually."
"He was able to look at me like no else had. It was like I could almost feel his eyes on me. He was articulate, too, and I could tell immediately that he was critical about things," he added.
The University of the Philippines Los Banos assistant professor then described how his partner made him feel every time they spend their time together.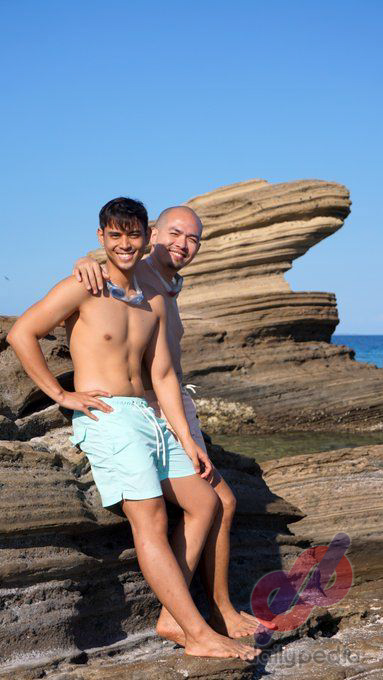 "We actually agreed to spend the first hour of meeting in complete silence, sort of like an experiment. I was completely on board because I love breaking norms and challenging myself. After the hour was over and after I was done with my classes at UP, we roamed Metro Manila and just basically talked until midnight. We didn't want to part."
But it wasn't all smooth-sailing kilig for these two. They have encountered things that they needed to experience to make their relationship stronger. One of which was when Jerard introduced Dylan to his family. Even though they knew about his sexual identity since he was 18, he admitted that it was hard for his mom to wrap her head around the situation.
"Within our first month, I brought him home and introduced him to my family. I could tell my mom was charmed, but she had difficulties accepting that I was in a romantic relationship."
Jerard's mom now loves his partner, which felt awesome. "Sometimes I feel more than she loves me," he joked.
Another obstacle was Jerard's financial situation when he was still in graduate school. He was in a place where money was needed to be spent wisely and Dylan's love for traveling made him insecure then.
"I was in-between jobs because I was shifting careers. I didn't have cash all the time because I was rationing my savings. That made me insecure. He was a traveler. I loved that about him. But traveling costs a lot, so I really struggled saving up," he said.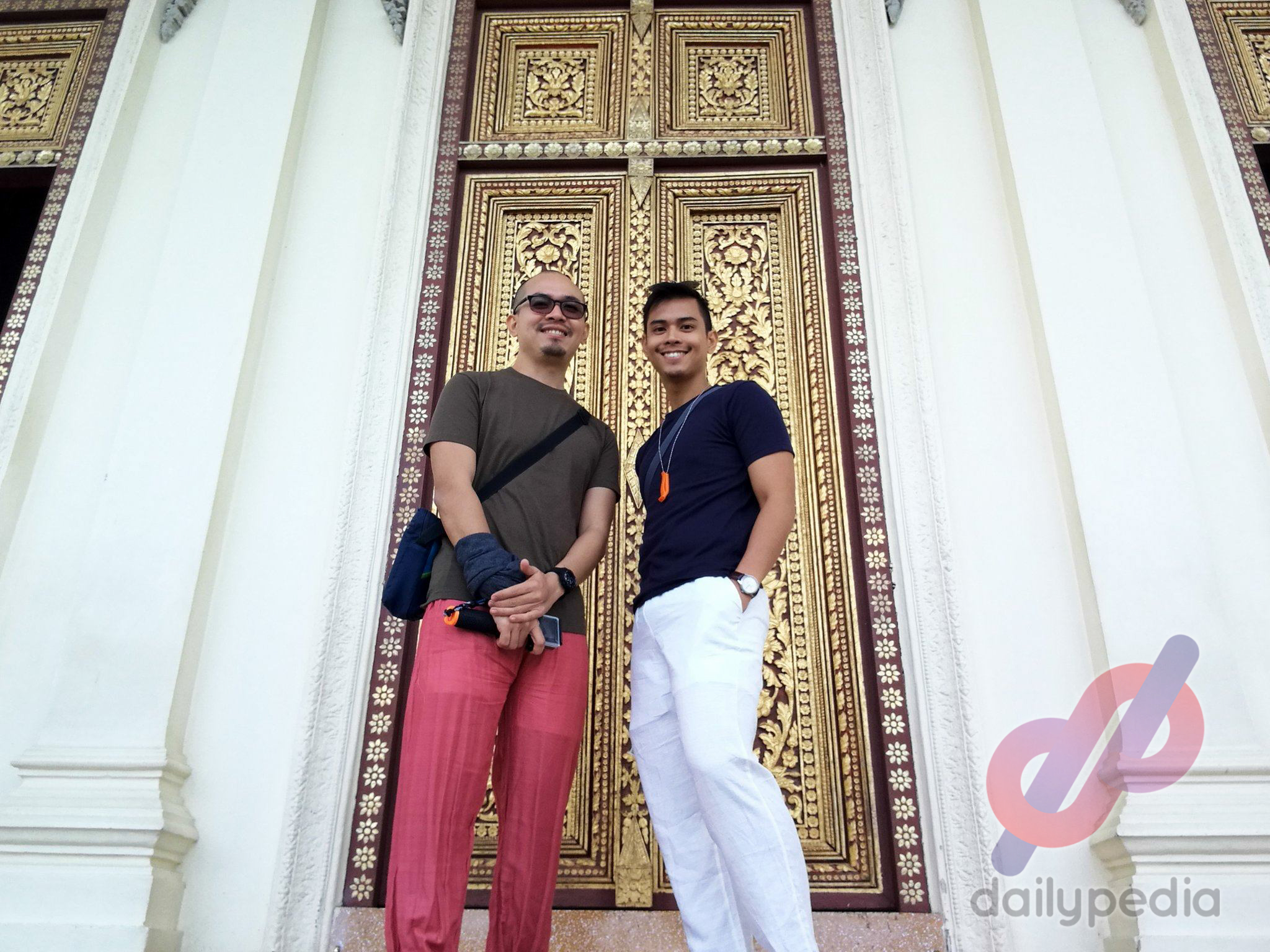 He did it though. The two ended up having an Indochina tour together.
Speaking of travels, the distance was also a trial for both of them as they lived in two different provinces- Jerard in Los Banos and Dylan in Batangas. This lead to a situation where they couldn't even see each other during the months with stricter community quarantine guidelines due to the COVID-19 pandemic.
"The drive is just about an hour, but we didn't want to break the quarantine rules, so we had to wait until restrictions were relaxed. That's why we spent four months apart."
Based on the photos that were initially tweeted, we just know that the wait was worth it.
When asked for a message to Dylan, here's what Jerard wrote: "I'll always be grateful to have found the love of my life in him. As my mother said to me just this year, Dylan is the best thing that has happened to me. I agree, and I'm so proud of the life we've built together. He kinda knows all this already, but it'd be kinda cool if he read it somewhere else."
Photos courtesy of Jerard Eusebio.