According to DOH Undersecretary Maria Rosario Vergeire, there isn't enough evidence to conclude that the three Chinese nationals who arrived in the Philippines were the ones responsible for spreading the coronavirus in the country.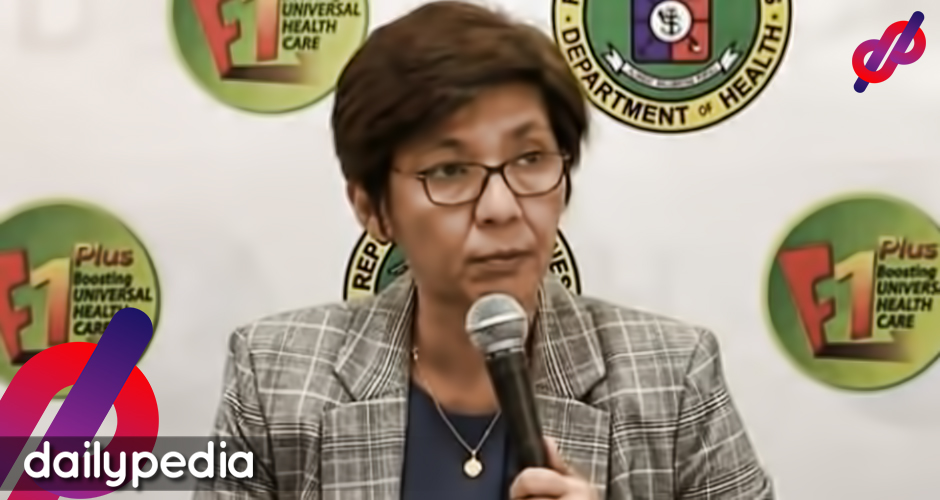 Vergeire said that the Research Institute for Tropical Medicine's (RITM) latest discovery should not be fully relied on for conclusions, which was able to identify the two main SARS-CoV-2 lineages that came from China, lineages A and B, and six other sub-lineages each from samples collected in Metro Manila, Ilocos Sur, Rizal, Laguna and Bohol.
"Kailangan nating i-interpret with caution kasi iyong napag-aralan ng RITM, maliit na portion pa lang ng population, it was done in… hindi ganoong karaming places," she said in an online forum.
"Because the sample is still small and area [where it was done] is limited, it is not conclusive yet for us to have an accurate conclusion," Vergeire added.
"Kailangan i-further pa ang pag-aaral. We need more details before we can actually say na hindi iyong mga Chinese ang nag-spread ng infection at nagkaroon ng tayo ng ibang pinanggalingan ng infection natin."
The first three cases in the country were recorded in January but the unstoppable spread happened only two months later. The increase in cases left the government with no choice but to implement a nationwide lockdown to prevent further spreading of the disease.
The pandemic has caused the country to go into recession, leaving around 27 million jobless, as disclosed by a recent survey by the Social Weather Station.
Active COVID-19 cases are currently at 65,764, but the total number of recorded cases has breached the 200,000 mark.
Netizens blasted the DOH and Vergeire for going soft on the Chinese nationals, whom many believe brought the disease into the country. It seems to the people that the government is still kissing up to Beijing.
Filipinos are not stupid!Virus breakout from a Wuhan lab!Wuhan China!"No need to use facemask"I remember that!Look where we are now,look what damage it caused. Unreasonable deaths.Stupid govt!Intently mishandling everything,disregarding advices from experts,sold the PH to China🤬

— álphádárá (@alphadara) August 28, 2020
This is a big joke! We all knew the Covid virus came from Wuhan, China. Why are we changing the narrative? Like seriously, DOH!?

— Filipina @Heart (@officiallyTJ04) August 27, 2020
Sa Pilipinas lang daw talaga sumulpot ang Covid na ito. Walang kinalaman ang mga Chinese.

Homegrown kumbaga. Locally made.
Proud to be Pinoy.

— Eika Garduce (@erikagarduce) August 27, 2020
UHMMMM?!??!!!! uuuuuTANG NA LOOB WAG NYO KAMING GAWING TANGA! pic.twitter.com/r2fpY0bzwV

— half-baked concrete | MIRRORBALL (@beta_cheeks) August 27, 2020
https://twitter.com/JimmyzAlba/status/1298919045052284930?s=20
Vergeire ano pa ebidensiya gusto mo. Testimony ng unang COVID-19 virus na pumasok sa bansa. Kung ganun hukayin mo at hanapin mo iyong mag asawang Chinese na unang nagka COVID-19 virus sa bansa. Sila iyong Patients 1 at 2.

— LAHING 🇵🇭 PINOYℹ️ (@lahingpnoy) August 27, 2020
DOH = Department of Huawei

— Mala Chinang Palace (@MalaChinaPalace) August 27, 2020
Hintay lang ng konti, mamaya, palalabasin na tayo pa ang nagdala ng virus sa China.

— Enistanako (@Enistanako) August 27, 2020
DOH Undersecretary Maria Rosario Vergeire , wag tanga-tangahan po . https://t.co/kS1LdzX5zm pic.twitter.com/NzXbOfkH2g

— Don-don Bisaya (@Don8don3) August 27, 2020
Alam mo Maria Vergeire wag na tayong maglokohan. Kakagising mo lang ba? https://t.co/kzWX8TYUSw

— PAM (@pammytaa) August 28, 2020