President Rodrigo Duterte on Monday asked, 'What's the best solution for COVID-19?' during his usual press briefing following the surge of coronavirus cases in the country.
Duterte admitted that the Philippines doesn't have enough funds and that there isn't a strategy in place to really combat the disease.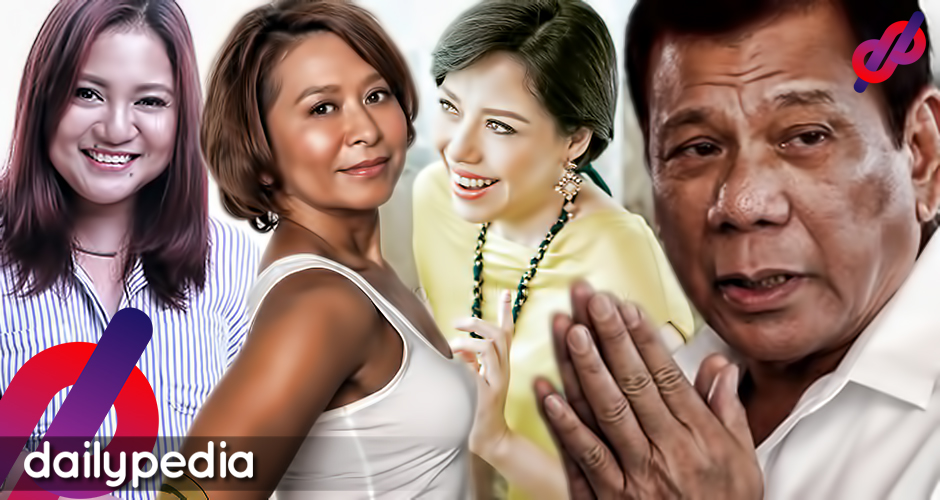 "What can we do? Magbigay ng pera? Wala na tayong pera," he said.
"Ngayon magsabi kayo, ilockdown mo na ang Maynila para wala nang mahawa. Problem is wala na tayong pera. I cannot give food anymore to money and people."
He said this after it was reported that the country's outstanding debt shot up to P9 trillion after receiving loans for COVID-19 response.
He also called on doctors to do a better job of sharing information.
"We need the input of other doctors who might have training outside of this matter, tropical diseases, infectious diseases. Kung wala kayong maibigay, it's not our fault we are lagging behind. We do not have the equipment, we do not have anything.
"To our health workers, this is a war that you have been trained to fight," he added.
As more withdraw their support of Duterte, Vice President Leni Robredo is receiving deserved recognition for her efforts to fight off the disease.
Robredo has shown constantly that she is all in when it comes to helping the Filipino people, prompting supporters in creating the hashtag #BusyPresidente.
Many also think that she should lead the COVID-19 response, not Duterte.
Soon to be former ABS-CBN employee Ces Drilon thinks Robredo 'is the leader we need' in this trying time.
This is the leader we need https://t.co/1ApEmlUGmO

— Ces Oreña-Drilon (@cesdrilon) August 2, 2020
The #LetLeniLead is trending, and rightfully so, according to Robredo's supporters.
#LetLeniLead is now trending! I wonder why. https://t.co/KHIjp7eh2g

— Tonette, Tonette (@tonetjadaone) August 3, 2020
Pia Magalona took a shot at Duterte for 'not listening.'
There's only one solution and you're not listening: #LetLeniLead https://t.co/C773E8N3AL

— Pia Magalona ⁷ #DefendOurFreedom (@piamagalona) August 3, 2020
https://twitter.com/JedMabilog/status/1290067960565051392?s=20
Unlike Duterte who seemingly gave up based on his recent remarks, Robredo actually laid out her plans for COViD-19.
Someone who has solid plans and strategic interventions. I'd say…#LetLeniLead

— Lester (@IlocanongPogi) August 2, 2020
Duterte previously dared medical professionals to start a revolution after many complained about how COVID-19 was overwhelming them and health institutions.
Leni saw the complaint as something that needs to be looked at, and not a threat.
Enough is enough! #LetLeniLead #OustDuterte pic.twitter.com/feQOpNdn8v

— Maine Chanco (@Maine_Z_Chanco) August 2, 2020
Her supporters also think that she should run for the presidency.
https://twitter.com/9qxb5/status/1290000882289922048?s=20
Sir, please accept the fact that you can't lead. If you really love this country, step the fuck down and #LetLeniLead https://t.co/GF79A88qeh

— ; (@lijeyann) August 3, 2020
One netizen pointed out that Duterte didn't look too good in his press briefing as he slurred his words and gave incomplete sentences, much like US Democratic nominee Joe Biden who is visibly on a cognitive decline and therefore unfit to lead a country.
Oh my god, what is up with Duterte? Okay lang ba 'to? Slurring words, incoherent thoughts, broken sentences… Shet, Mr President magpahinga ka na #LetLeniLead

— mars barrameda (@NotMDB) August 2, 2020
I asked for this last June and now it's happening! 🥺

Still consistent.
Still hardworking.
Still passionate. #LetLeniLead pic.twitter.com/W4kPiHtCvP

— arl (@alynananana30) August 2, 2020
https://twitter.com/iskongtine/status/1290160536575860737?s=20
Linawin natin
Health workers: "timeout"
YouKnowWho: "inutil ako"
Now who's demeaning who? #TANGINAMODUTERTE #LetLeniLead pic.twitter.com/PkJqRn64YH

— Yoda (@my_sharptongue) August 3, 2020
Robredo suggested that cleaning up and speeding up of COVID-19 data should be practiced for better decision making.
She also wants speeding up of COVID-19 test verification process to address the backlogs, inclusion of universities and academic institutions in the COVID-19 test validation process, and providing adequate spaces for locally stranded individuals.
Further, the Vice President pushed for the stimulus package that will help the economy cope with the effects of the pandemic.
Health workers will now be getting free shuttle services starting August 4 as part of Robredo's initiative.
We're bringing back our shuttle services for NCR starting tomorrow, August 4, until August 18.

Like before, we will endeavor to be faithful to the designated times indicated. Any delay will be posted on our official FB page. You may check the sched of the routes in this thread. pic.twitter.com/7ldKpme4kn

— Leni Robredo (@lenirobredo) August 3, 2020