Families of OFWs have been putting up tarpaulin signs to show that their loved ones are coming home COVID-19 free.
OFWs have to undergo a 14-day mandatory quarantine before retreating to their respective areas.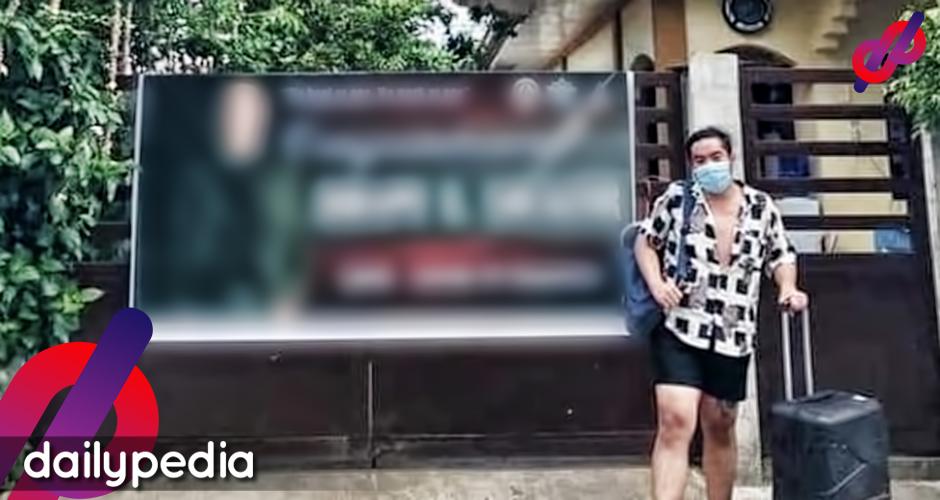 Many find it funny, but it is actually an effective way to show the neighbors that they shouldn't worry about getting infected with the disease.
Manila Bulletin writer Krizette Laureta Chu posted a photo of OFW Rhape A. Salazar who is seen standing outside his home with a tarpaulin hanged outside the gate.
"PLS TAKE NOTE ALL, RETURNING OFWs. An OFW in Ormoc named Rhape Salazar and his family had this big tarpaulin printed and posted outside of their house para makaiwas na din sa chismis at pandidiri 😂😂😂 Congratulations, Rhape! Haha," wrote Chu.
A family member by the name of Raffy Salazar took the photo.
The tarpaulin says : "We beat as one, We work as one…Congratulations Rhape A. Salazar OFW – COVID 19 Negative" 
The post has over 14k likes and nearly 3k shares.
https://www.facebook.com/iamormoc/posts/710171759842945
Mayor Richard Gomez stated earlier that over 700 returnees in Ormoc City have been quarantined
On the other hand, Smart Communications Inc. (Smart) has stepped up their services in order to help Ormoc City in its battle against COVID-19.
Smart has previously donated load SIM cards, Smart Bro pocket wifi units, and COVID-19 Advisory and Awareness signage to improve communication among citizens, which is vital in this trying time.