On June 2, Melvin Cacho, an Overseas Filipino Worker (OFW) in Thailand, committed suicide due to depression.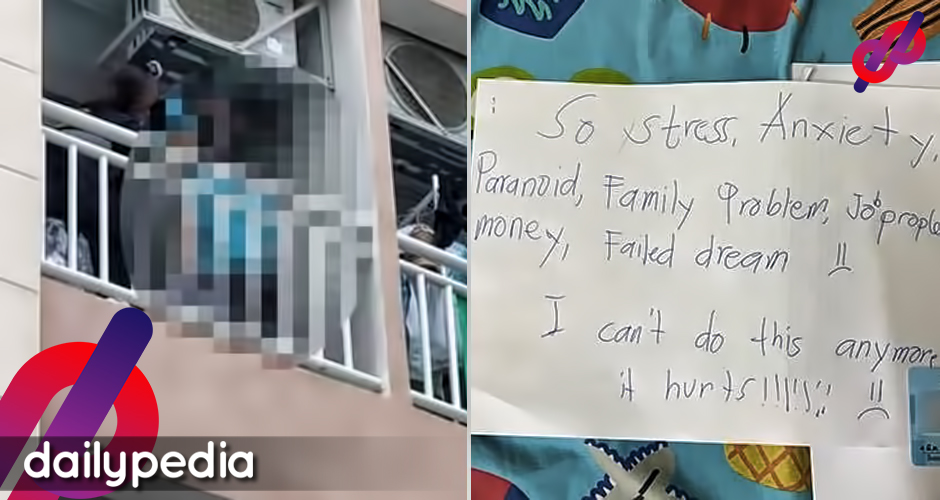 The 27-year-old Filipino teacher from Davao, allegedly hanged himself at the balcony of his rented apartment.
Cacho, who worked in a government school under the Chulalongkorn University Nonthaburi Project, used a power cord to tie around his neck and hang himself under the air compressor in his apartment's balcony.
His body was found and taken by the police on Wednesday afternoon, June 3.
The police also discovered suicide notes in his room which were written by the OFW.
The OFW said in one his note that, his only wish before he dies is to turnover his things and baggage to his family since it has been years since he went home.
He also said that he does not know what to do in Thailand anymore because he cannot eat and cannot even go home to the Philippines.
"So stress, anxiety, paranoid, family problem, job problem, money, failed dream. I can't do this anymore. It hurts," one of his note reads.
"Smile outside, but so dark insid(e). Paranoid" another note says.
His case has been reported to the Philippine Embassy and Department of Foreign Affairs (DFA).
As the world faces the pandemic, many are facing depression, stress, and anxiety including OFWs who lost their jobs and are not able to go home.