The National Union of Journalists of the Philippines (NUJP) and netizens reacted to SAGIP Partylist Rep. Rodante D. Marcoleta attack on ABS-CBN news reporter Mike Navallo who made a report on the congressman.
On June 3, Navallo released a report that probed Marcoleta's current position on the ABS-CBN franchise renewal.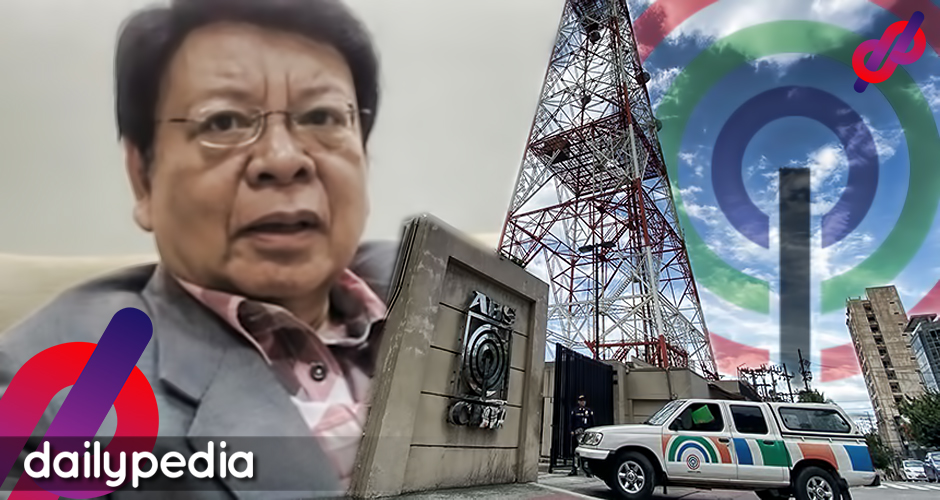 His report said that based on Marcoleta's legislative record, the latter authored bills granting franchises to companies with more than 50-year franchises and which grants Philippine Depository Receipts (PDRs).
It was also found out that Marcoleta voted in favor of House Bill 78 amending the Public Service Act that would allow 100% foreign ownership in telecoms and other public services.
The abovementioned is truly contrary to Marcoleta's stand on the issue of ABS-CBN franchise renewal.
But during the hearing, Marcoleta denied Navallo's report.
"Mr. Chair hindi po ako ang may akda, at kung sakali naman po na nailagay ang pangalan ko ay dahil sa practice din dito, that somebody will move that, somebody will become co-authors of that bill," Marcoleta insisted.
[Mr. Chair, I am not the author, if ever my name is part of the authors, it is because of the practice here, that if somebody move that, somebody will become co-authors of that bill]
Marcoleta also accused Navallo of being "biased" with his report, as he claimed that he was not able to clarify his side.
"Meron po silang reporter, na nakiusap sa akin makakuha ng clarification sa ibang issue, alam niyo po ba anong ginawa niya, ibinalita na po niya sa TV Patrol lahat ng gusto niya i-clarify, hindi niya po ako binigyan ng panahon," he said.
[They have a reporter who asked me for clarification on the issues, do you know what he did? He reported in TV Patrol all of the clarifications he is asking for, he did not give me chance]
But, Navallo said that on Tuesday night he asked for Marcoleta's side but he did not reply.
The next day, Navallo again asked for his opinion as the report will already be airing by evening. Marcoleta refused and tasked Navallo to organize a press conference the next day.
Navallo cannot conduct such per advice of his bosses, as it is against his job as a journalist. He informed Marcoleta to ask his staff to organize the presscon and invite the media.
During the hearing, Marcoleta claimed that the bosses did not allow Navallo to conduct the presscon.
NUJP reacted to Marcoleta's actions and said that Navallo did not deserve to be bullied.
[Statement] Navallo did not deserve to be bullied for the truth

The National Union of Journalists of the Philippine denounces Sagip Rep. Rodante Marcoleta for turning the House hearing on ABS-CBN's franchise on Monday, June 8,— pic.twitter.com/WHdHvwO2GO

— NUJP (@nujp) June 8, 2020
—into a platform for personal revenge to bully reporter Mike Navallo.

— NUJP (@nujp) June 8, 2020
It is also utterly insidious of Marcoleta to conflate a reporter's alleged misdeed with how ABS-CBN and its chairman emeritus Gabby Lopez have supposedly failed to instill what the good congressman considers "Filipino values."

— NUJP (@nujp) June 8, 2020
At the same time, we denounce the leadership of the House committees for allowing Marcoleta to use a legislative hearing to mount personal attacks against a journalist that had abosolutely nothing to do with the matter at hand.

— NUJP (@nujp) June 8, 2020
NUJP believes that if the report of Navallo is false, Marcoleta should file a formal complaint and not by bullying the reporter during the hearing.
If, as Marcoleta claims, Navallo's report was wrong, the proper thing to do would be to call the attention of the station and file his complaint, not turn the halls of Congress into a bully pulpit to slake his personal vendetta.

— NUJP (@nujp) June 8, 2020
But as it turns out, not only did Marcoleta's actions belie his traditional title of "honorable," he was absolutely wrong about his accusations against Navallo. Contrary to Marcoleta's claims, Navallo's report was accurate and based on documentary evidence.

— NUJP (@nujp) June 8, 2020
In short, Marcoleta lied, making what transpired in the House session hall an embarassing display of misguided petulance.

— NUJP (@nujp) June 8, 2020
They also believe that Marcoleta owes an apology not only to Navallo but also to Lopez, and ABS-CBN.
Clearly, Marcoleta owes not only Navallo but Lopez and the ABS-CBN network who he unjustly maligned by his irresponsible accusations and fauly logic, a very public and, hopefully, sincere apology.

National Directorate
+639175155991

— NUJP (@nujp) June 8, 2020
Netizens also shared their disappointment with Marcoleta and commends Navallo for his accountability.
https://twitter.com/nimarania/status/1269988385537454081
https://twitter.com/AyeeeAxel/status/1269945018027872257
Ted Failon emphasizing "ATTY Mike Navallo" is my fave scene https://t.co/hlAo70jjBx

— Eujean (@eujeangrace) June 8, 2020
https://twitter.com/joshuadalupang/status/1269941023968378880
It is so easy to use your pulpit in the HOR to denounce @mikenavallo but was it true Rep Marcoleta? What he didn't want to do was to organize a presscon for you. Because it is unethical. But he wanted to get your answers.

— Ces Oreña-Drilon (@cesdrilon) June 8, 2020
Well done, Mike Navallo. I guess that's simply how you hold a confused congressman accountable: facts, timeline, and screenshots. I live to witness this

— Marshal Murillo (@MarshalMurillo) June 8, 2020
I am a big fan of Atom Araullo. Recently, became a fan of Jospeh Morong, and now, Atty. Mike Navallo completed the list.

Walang takot. Walang kinikilingan. Serbisyong totoo. In the service of the Filipino people.

— Cheeky Girl (@MsCheekyGirl) June 8, 2020
"Mike Navallo" is Atty Mike Navallo.😂
Rep.Marcoleta be like.. pic.twitter.com/0gs8eI8e7y

— ᴮᴱ btsphs⁷ ʲⁱⁿ ⟭⟬ 💛 ⟬⟭ (@vie_navs) June 8, 2020
https://twitter.com/kylegamboaa/status/1269942513093111808
When you're not just a reporter but also a lawyer. ATTY. MIKE NAVALLO (@mikenavallo), showing his receipt and roasting Marcoleta on tv.
Level up your reading comprehension Rep. Marcoleta.

— 디네 🐧 (@frozenheart3112) June 8, 2020
https://twitter.com/Donkissfan18/status/1269949692273504258
sHET I STAN MIKE NAVALLO HARDER THAN BEFORE GRABE

— #JunkTerrorBillNOW (@feirends) June 8, 2020
Mike Navallo is a broadcast journalist of ABS-CBN and also a licensed attorney. He has covered President Rodrigo Duterte's war on drugs, produced reports on drug raids and deaths of alleged drug users and pushers.