House Deputy Speaker Rodante Marcoleta is being blasted by netizens for saying that ABS-CBN shut down "voluntarily".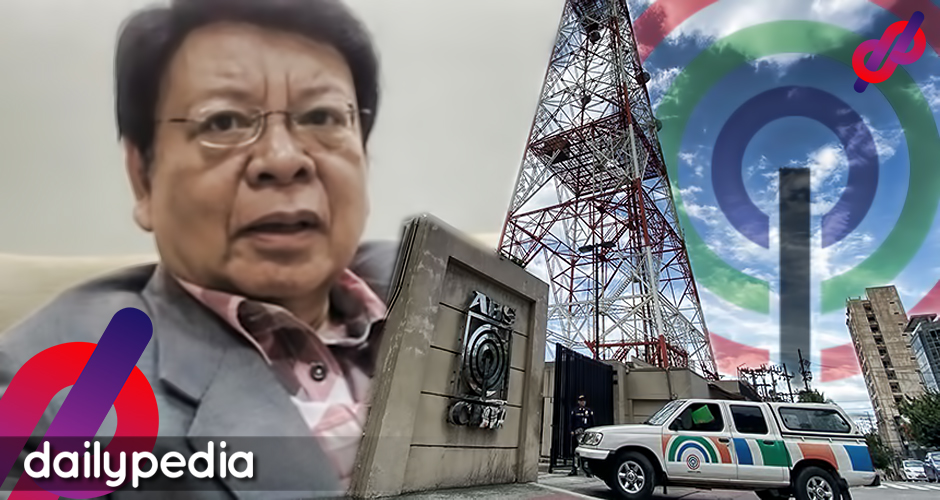 During the second hearing on the media giant's franchise renewal, Marcoleta claimed that no one forced ABS-CBN to shut down.
Marcoleta: Press freedom not an issue in #ABSCBNfranchise renewal.

— ABS-CBN News Channel (@ANCALERTS) June 1, 2020
The reason ABS-CBN stopped airing was because of the National Telecommunications Commission's (NTC) cease and desist order (CDO) against it.
The network was expecting to be given provisional authority to operate but never got it and officially shut down on May 5.
Marcoleta added that "ABS-CBN should have challenged NTC's cease & desist order in court."
ABS-CBN did file a petition at the Supreme Court for a Temporary Restraining Order (TRO) from the NTC.
Kapamilya supporters then criticized the congressman.
Marcoleta is not only bald, he's afflicted with reading and comprehension problems. #ABSCBNFranchise https://t.co/CFg9mLUZsl

— Leah Navarro (@leahnavarro) June 1, 2020
Diba part ng minimum requirement sa public officials is ABLE TO READ AND WRITE? Anyare Marcoleta? #IbalikAngABSCBN

— renz ibañez (@renzbnz) June 1, 2020
Marcoleta the biggest FAKE NEWS promoter in the house of Congress 😠 #IbalikAngABSCBN https://t.co/xZTESX5oei

— NeverlandForever (@ITRUSTGIDLE) June 1, 2020
Dear Marcoleta.. When you shutdown a TV-Radio network, you silence media; thus, that's tantamount to freedom of the press!#IbalikAngABSCBN

— baby0811 (@baby0811) June 1, 2020
https://twitter.com/EngrsOfMNL/status/1267315812248850432?s=20
Anong voluntarily pinagsasasabi neto. NTC issued CDO! You forced us! 🙄 https://t.co/9jANEfmaDg

— Shie Reyes (@shiereyes) June 1, 2020
No proper protocol and people didn't know how to go home after going through GCQ.

DepEd ordered a Lumad school to shut down.

Marcoleta said that ABS-CBN shut down VOLUNTARILY.

Kaya pa, Pinas? Happy June. #SaveLumadSchools #MassTestingNOW #DefendPressFreedom

— Bea #DefendPressFreedom (@btrzkji) June 1, 2020
NEWS: "Rep. Marcoleta says no one forced ABS-CBN to shut down: The network closed voluntarily."

He was spreading fake news. 😧😧😧He obviously did not know the NTC order. He has to update himself …

— Philip Lustre Jr. (@IpeLustre) June 1, 2020
This argument by Rep. Marcoleta is just pure BS and outright lying. Maybe, Rep. Marcoleta should consider asking the head of NTC and Solgen Calida as to why ABS-CBN wqs forced to shut down! https://t.co/BTGi1RFnee

— Kevin Ken Remedio (@binotblabla) June 1, 2020
Sakit sa bangs nitong si Marcoleta. Alam ba nito ang pinagsasasabi nya? No one forced ABS-CBN to shut down???? Jusme! Eh ano yung ginawa ng NTC???? Jusko!! Sana wag na maghasik ng kashungaan itong si Marcoleta. . #IbalikAngABSCBN https://t.co/6Q9dIGsmB0

— Bambi (@kyrie_eleison09) June 1, 2020
Have you ever heard of "Cease and Desist Order", Congressman Marcoleta? The CDO enabled the NTC to force ABS-CBN to shut down.

Pumasa pala itong tangang congressman. Tanong ka muna sa lawyer mo ha. https://t.co/UwPgR8FqC4

— P M G D C (@polmoisesclamor) June 1, 2020
The public was shocked upon the issuance of the CDO since NTC commissioner Gamaliel Cordoba was under oath when he promised Congress that ABS-CBN will get the PAs.
"May I assure this committee that barring a gross violation of its franchise of the NTC rules and regulations, NTC will follow the latest advice of the DOJ and let ABS-CBN continue operations based on equity," said NTC Commissioner Cordoba told lawmakers.
But Solgen Jose Calida said that the NTC will be subjecting themselves to graft charges if they ever do such a thing.
NTC commissioner Edgardo Cabarios added that the network has no reason to be granted the PAs since its franchise has already expired.
NTC also orders ABS-CBN to explain within 10 days why its broadcast freq should not be recalled. | @miguelrcamusINQ pic.twitter.com/1ccraDKokF

— Inquirer Business (@InquirerBiz) May 5, 2020
Various lawmakers said that the PAs should be granted.
"There is no reason why NTC should not grant a provisional authority for ABS-CBN… That is very explicit that Congress and Senate approve the giving of provisional authority," said Sen. Zubiri.
"Established precedents in the ruling of NTC on a pending application for renewal of franchise is that if the franchise was filed on time and pending deliberations before the franchise committee the franchise expired, the NTC allows the applicant to operate until the committee on franchise decide with finality," said Rep. Alfredo Garbin.
Two former chief justices of the Supreme Court have also said that NTC can issue provisional authority to ABS-CBN pending its franchise renewal in Congress.
"Hindi naman kasalanan ng ABS-[CBN]. Nagawa na ang lahat ng dapat gawin, lahat ng requirements nandiyan na. Hindi kasalanan ng ABS-CBN na wala pa silang franchise," said former CJ Artemio Panganiban.
"In between na pinag-uusapan ng Kongreso kung iga-grant o ide-deny 'yong franchise ay puwede namang mag-operate 'yong company kung bibigyan ng Kongreso ng provisional permit.
"'Yong question ng provisional authority, hindi napakahirap 'yon eh. Hindi naman kailangan mag-conduct ng maraming public hearing. Public hearing do'n sa main question whether Congress would grant or deny the franchise," said former CJ Reynato Puno.