A video of two boys fighting over a piece of Fudgee Bar went viral on Facebook.
The boys decided to share their blessings with their neighbors. 
Television host and comedian Ryan Bang gave out boxes of a snack called Fudgee Bar after a video of two boys fighting over it went viral on Facebook.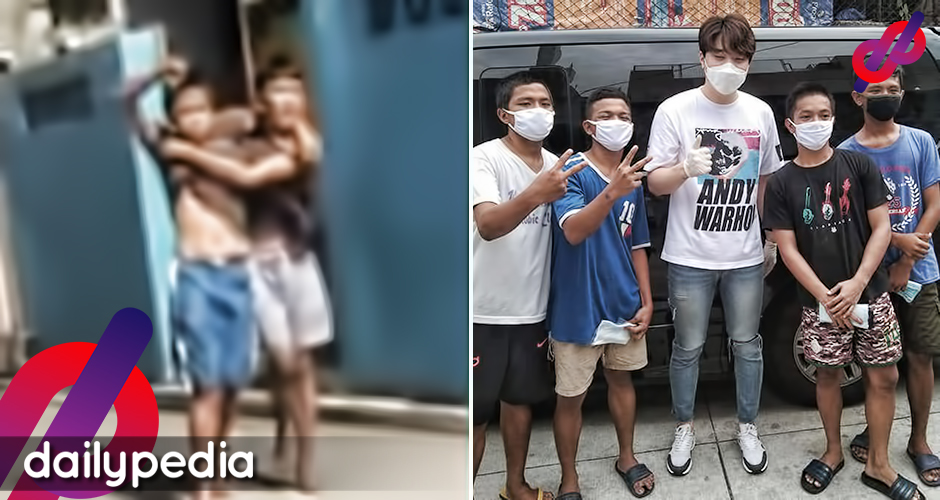 The video, which now has more than 1.3 million views, showed two teenagers having an argument regarding the mystery of who ate the other's cake snack.
"Sinong kumain ng Fudgee bar ko?!" the infuriated boy asked his friend as the latter answered "Hindi ako yun! Bat ba pag nangbibintang ka ako lagi?"
The video made rounds online and earned so many amused reactions from netizens as the post now has at least 107,000 shares on Facebook.
Onis ba kase kumain ng fudge bar ni jr ah hahaha

Posted by Jwel Escoba on Friday, May 1, 2020
But the fight was somewhat worth it as the video reached It's Showtime host Ryan Bang who headed out to the boys' place and personally handed them and their friends boxes and boxes of Fudgee bar.
Ryan Bang is an endorser of the popular snack and it wasn't the first time he gave away boxes of it as he also distributed it among the coronavirus disease 2019 (COVID-19) frontliners.
As they cannot exactly consume all snacks by themselves, they opted to give away some to the people in their community.
"Hindi na po kami mag-aaway para sa Fudgee, mamimigay na po kami," one of the boys said.
Mga ka fudgee barrs mamimigay na kami💖

Posted by Jwel Escoba on Saturday, May 2, 2020
Their Facebook live also went viral as it was watched by over 10,000 people.