Netizens have pointed out that most of the matters Marcoleta discussed have already been resolved in the previous hearing.
ABS-CBN has reportedly been losing Php30 million to Php35 million per day since it went off-air on May 5.
Despite the clarification regarding ABS-CBN's alleged non-compliance with its franchise terms and conditions during the Senate hearing in February, House Deputy Speaker Rodante Marcoleta once again brought the accusations to light when he claimed that the network did not comply with its franchise terms as well as existing laws in the Constitution.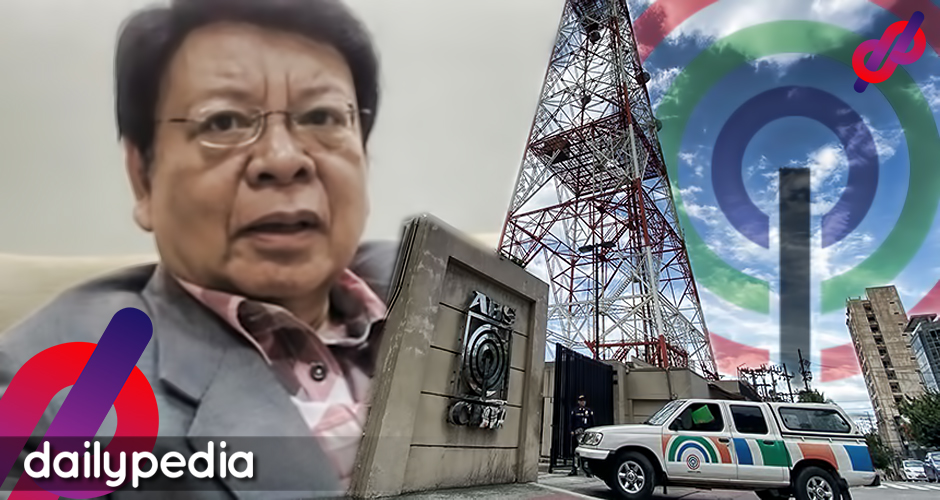 He made the statement during the hearing of the House committee on legislative franchises and the House committee on good government and public accountability on the proposals seeking to grant a full 25-year franchise to ABS-CBN.
"In fact, they will show in the succeeding hearings in the committee of legislative franchises that ABS-CBN deliberately and with impunity violated the conditions of its legislative franchise, and more so of our laws and our Constitution," he said.
Marcoleta added that the network's previous franchise supposedly lasted longer than the constitutionally-mandated 50-year period.
"The ABS-CBN has been using the airwaves for more than 50 years, 53 years today to be exact. Our Constitution says that Congress can grant a franchise of up to 50 years only. The committee on the legislative franchise should not allow itself to be used by ABS-CBN to again circumvent the Constitution and violate the categorical 50-year limitation imposed on franchises."
He also cited that the network violated the law that requires 100 percent Filipino ownership and management of mass media companies as ABS-CBN's former president, Eugenio Lopez III, was an American citizen when he ran the company.
Adding to that, Marcoleta said that the network committed unfair labor practices which denies its employees the benefits required by the law.
"ABS-CBN has not regularized its contractual workers and talents despite performing the functions of regular workers… Hindi po maikakaila sa publiko na napakarami ng labor cases na hinarap at haharapin pa ng ABS-CBN. Ang masaklap pa dito, ni hindi nagbibigay ang ABS-CBN ng contribution sa benefits."
Netizens and Kapamilya personalities slammed Marcoleta's accusations. Broadcaster Karen Davila questioned the congressman's statement saying that GMA-7 has been operating for 59 years yet its franchise was renewed.
This is such a strange argument. Cong Marcoleta says ABSCBN has been operating more than 50 years & thats against the law. GMA7 TV was launched in 1961. So that means they've been operating 59 yrs. Is that against the law? Just a question. #ABSCBNFranchiseRenewal

— Karen Davila (@iamkarendavila) May 26, 2020
https://twitter.com/iMelAljon/status/1265167645340385281
Goodness! If its true that public airwaves can only be used by a private company for only 50 years, then why the heck is GMA still operating?! More than 60 years na rin sila, di ba? My gosh what kind of logic does Marcoleta have?! #IbalikAngABSCBN

— jason parado (@json_sandaime) May 26, 2020
Para kay Marcoleta:

GMA7 is 70 years old but their franchise was RENEWED.

GMA7 also issues PDRs and yet their franchise was RENEWED.

GMA7 lost their labor case filed by former employees and somehow their franchise was RENEWED.#IbalikAngABSCBN pic.twitter.com/GAQIBbjeWV

— Herbie Nicolo Albano (@crankyherbie) May 26, 2020
A Twitter user also mentioned the duration of which other channels have aired.
Cong. Marcoleta said na dapat isara daw ang ABS-CBN dahil "over 50 years" daw ang umere, okay but how about the other TV networks?

IBC – March 1, 1960 (60 yrs)
TV5 – June 19, 1960 (59 yrs)
GMA – Oct. 29, 1961 (58 yrs)
RPN (now CNN PH) – Oct. 15, 1969 (50 yrs)

— Gary Ramon (@GaryRamon25) May 26, 2020
"Baka di mo 'to nabasa about the issue of having multiple channels using one franchise."
Uy MARCOLETA, baka di mo 'to nabasa about the issue of having multiple channels using one franchise. Post ko ulit for your sake.#LabanKapamilya#IbalikAngABSCBN pic.twitter.com/USXLhtyAvv

— Dom Sauro (@dom_sauro) May 26, 2020
Employees of ABS-CBN also deemed Marcoleta's statements as false and "outdated."
Mr. Marcoleta, try working in ABS so you would know our benefits. Don't confuse people.

Also, friendly advise, try to find new researchers na magreresearch talaga. Masyadong outdated ang speech and irrelevant ang AVP ha. #LabanKapamilya #IbalikAngABSCBN

— Carol Parlero (@ccparlero) May 26, 2020
FALSE. The Department of Labor and Employment have long cleared ABS-CBN on these allegations during the Senate hearing about their franchise.

It is also Rep. Marcoleta who proposed the 1,000 PHP budget for Commission on Human Rights before. https://t.co/kgRSlfhE1X

— Fact-check PH (@factcheckPH_AE) May 26, 2020
https://twitter.com/MrsOhLoisyyy/status/1265171983987167233
Other netizens called him out for using Kim Chiu and celebrities' videos during the hearing.
Marcoleta using Kim Chiu's viral video and other Celebrities from the said network is a form of Unprofessionalism.#IbalikAngABSCBN pic.twitter.com/5F2kZgCXp7

— Melody De Nueve (@NueveMelody) May 26, 2020
Dear Mr. Congressman Marcoleta. Using Kim Chiu's controversial statement to deliver your point is distasteful humor and a form of shaming that is uncalled for. #IbalikAngABSCBN

— Kuya M (マロン。ミゲル) (@marlon_g_miguel) May 26, 2020
Using Kim Chiu's video in the congress is inappropriate! BOBO lang ang gagawa dun! Sorry Cong. Marcoleta shame on you! #IbalikAngABSCBN

— itsbensar (@bensar_sagayo) May 26, 2020
Instead of repeating answered issues, playing irrelevant videos and spreading misinformation, Cong. Marcoleta should have at least presented new inputs and pieces of evidence on why the ABS-CBN franchise must not be renewed. But he did not. #IbalikAngABSCBN

— JP #VoteYestoABSCBN (@dumidyeypee) May 26, 2020
"Bobo ka, Marcoleta."
There's no gentler way to put it and you don't deserve it if there was.

Bobo ka, Marcoleta. #IbalikAngABSCBN

— Juan Miguel Severo (@TheRainBro) May 26, 2020
A netizen pointed out that Marcoleta has been repeating allegations against the network that have already been answered.
Others have also informed him that most of his concerns are already resolved in the previous hearing.
https://twitter.com/irenebartssss/status/1265180575272321024
Cc: Marcoleta

Please refer to the Feb 2020 Senate hearing tnx pic.twitter.com/XLyoZprwNf

— Tonette, Tonette (@tonetjadaone) May 26, 2020
Fyi po, SAGIP Partylist Representative Rodante Marcoleta #IbalikAngABSCBN pic.twitter.com/sSJjlLN5X3

— Jeff Beck Rodriguez (@BeckRodriguez) May 26, 2020
ABS-CBN has been off the air since they received a cease and desist order from the National Telecommunications Commission on May 5.