President Rodrigo Duterte on Tuesday said Major General Debold Sinas will stay as the National Capital Region Police Office (NCRPO) chief despite violating government measures against the coronavirus disease 2019 (COVID-19) during the enhanced community quarantine period.
In his taped public address, Duterte said Sinas will remain at his post as he believes in the general's competence and honesty.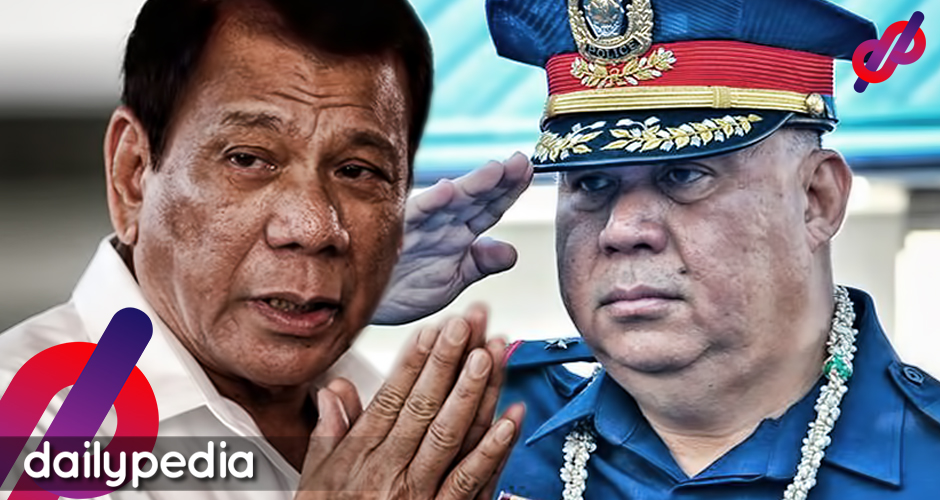 The President admitted that he did not want Sinas, whom he described as a "good" and "honest" officer, to be transferred.
"Itong kaso ni General Sinas ng sa National Capital Region commander… Ako 'yung ayaw na malipat siya," Duterte said.
"He is a good officer, he's an honest one, and hindi niya kasalanan kung may mang-harana sa kanya sa birthday niya," he added.
Duterte came to Sinas' defense a few days after the latter and 18 other police officers were charged by the Philippine National Police-Internal Affairs Service of various administrative and criminal charges for violating social distancing and non-wearing of face masks measures as well as a ban on large gatherings during Sinas' alleged surprise birthday party at Camp Bagong Diwa in Taguig City on May 8.
The celebration turned controversial after the NCRPO Public Information Office shared on its Facebook page photos of the party, showing a number of police officers gathered at the event while not observing social distancing.
At least 20 photos were later deleted after netizens, lawmakers, and personalities started criticizing Sinas over the celebration.
In one of the photos, Sinas and other cops were seen seated together at a table without the proper physical distancing.
Some of the images also showed that they didn't have their face masks on.
Duterte argued that it was natural to remove such coverings because they were eating.
"'Yun namang sabi na nakikita hindi naka-mask, eh siyempre may mga meryenda 'yan, may pagkain. Alangan naman kainin nila pati 'yung mask," he said.
"Di tanggalin talaga nila. Kainan iyon eh," he added.
The President said he needed Sinas in his present job and that based on "seniority, it's his time to be there."
The President said he did not agree in "just firing" Sinas.
"Hindi ako sang-ayon. I will not just (snaps fingers)… Hindi ako ganoon. Pinag-aralan ko 'yung merits at saka demerits. Eh kailangan ko 'yung tao. Mas kailangan ko iyong tao dito sa trabaho niya," Duterte stressed.
"Marami 'yan sila… They are all competent. But you know seniority. It is his time to be there and I do not believe in just firing him because kinantahan siya ng 'happy birthday,'" he added.
The President said it was not Sinas' fault that there were people who serenaded him on his birthday.
Duterte said he was sure that if Sinas had known that his men were planning a surprise party for him, he would have disagreed with them.
"I'm sure na kung alam ni Sinas iyan, hindi siya pumayag. Pero kung nandiyan na rin, mañanita nga eh. Sabi mo, 'the law is the law.' Well, akin na iyon," the President said.
"It's my responsibility, but I will not order his transfer. He stays there until further orders," he added.
Sinas has since apologized over the incident, saying it was just a simple "mañanita" or early morning serenade.
He also claimed that some of the images shared online were edited and some were old.
He added that they followed physical distancing and other health precautions during the celebration.
Normally, a police officer facing an investigation is relieved from duty or even suspended in order to prevent him from influencing the outcome of the probe.