Chinese researchers are now saying the new coronavirus can persist in semen even when a patient has recovered from COVID-19.
This could suggest that COVID-19 can possibly be sexually transmitted.
38 male patients at the Shangqiu Municipal Hospital were tested during the peak of the outbreak in China from January to February.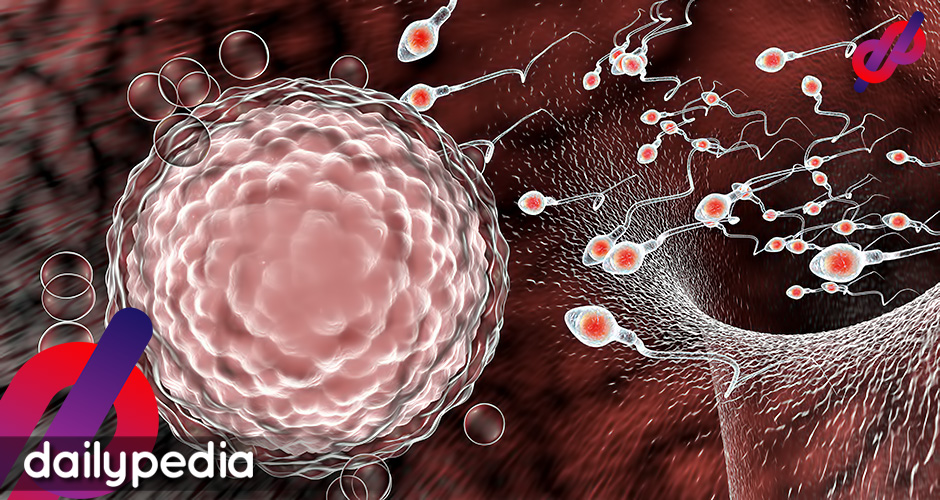 Findings published in the journal of JAMA Network Open say 16% still had coronavirus in their semen.
A quarter of them were in the acute stage of infection and nearly 9% of them were recovering, the team stated.
"We found that SARS-CoV-2 can be present in the semen of patients with COVID-19, and SARS-CoV-2 may still be detected in the semen of recovering patients," Diangeng Li of Chinese People's Liberation Army General Hospital in Beijing and colleagues wrote.
"Even if the virus cannot replicate in the male reproductive system, it may persist, possibly resulting from the privileged immunity of testes," the team added.
The testicles have privileged immunity which only means the immune system cannot provide aid in combating viral invaders.
Dr. Amesh Adalja, an infectious disease doctor at Johns Hopkins Center for Health Security, says "the testicles have privilege," which makes viruses live in that area longer because the immune system "doesn't police the testicles as well as other organs."
Viruses such as Zika and Ebola were also found living in the male reproductive tract and spread in semen, most often than not months after the patient has recovered, which does not make the findings surprising.
A study in the November issue of Emerging Infectious Diseases also suggests up to 27 different viruses can live in the male fluid, including, Marburg, chikungunya, and Lassa fever.
These viruses usually appear temporarily in semen after infection, but some can remain for years.
However, there is no answer as to whether coronavirus can be transmitted in this manner.
"If it could be proved that SARS-CoV-2 can be transmitted sexually in future studies, sexual transmission might be a critical part of the prevention of transmission," the team wrote.
"Abstinence or condom use might be considered as preventive means for these patients. In addition, it is worth noting that there is a need for studies monitoring fetal development. Therefore, to avoid contact with the patient's saliva and blood may not be enough, since the survival of SARS-CoV-2 in a recovering patient's semen maintains the likelihood to infect others."
The male reproductive fluid is filled with all sorts of nutrients such as protein, and is the reason why some people have recommended using it to fight off viral infections, including the new coronavirus.
Tracy Kiss, a personal trainer from Aylesbury, England claims to not have caught the flu for three years already ever since she started consuming semen.
"It isn't much different to a mother breastfeeding her newborn to give them the nutrients they need. It isn't for everyone but it is packed full of vitamins and I haven't had a cold or flu ever since drinking it in 2017 – I also put it on my face to clear up my skin."
Tracy believes the fluid helps boost her immune system.
"I found a free and vegan-friendly alternative method to boost the body's immune system. You don't always know what is in pharmaceutical medicine – it is much better for the body to drink something that doesn't contain chemicals."
Though the World Health Organization (WHO) never advised using semen as a treatment for COVID-19, Tracy tasks three shots of the fluid a week.
"It is best to consume semen as close to production as possible to get the most nutrients and benefits.
"But I often store it in the freezer in an ice cube tray as my partner, who does not wish to be named, and I are in a long-distance relationship," she said.
Sometimes she mixes semen with fruits to create a smoothie.
"The quantity depends on how hydrated my boyfriend is on the day. I sometimes have a shot or disguise the taste in a smoothie with fresh berries and bananas.
"The smoothies aren't any different to drinking honey and lemon water when you have a sore throat."
She says her routine has protected her from getting infected.
"I am strictly looking at this from a health perspective. I think a lot of people try new ways to boost their immune system when they start presenting symptoms but that is too late – you must make immune system strong prior to an illness to ensure you can fight it off."
"It is just another natural remedy but completely free – you don't have to have a partner, you could just ask a male friend who is healthy.
"Most people think I am joking because it seems too good to be true that I am being so open about a 'taboo' subject but I am not.
"I am going against society's 'norm' to educate and help other people who are missing out on nutrients. I want to make a difference which is why I am sharing this home remedy," she added.
One Dr. Anacleto Belleza Millendez, who calls himself Doktor ng Bayan has advocated for semen use as well.
He has uploaded on YouTube several videos wherein he talks about how semen is a treatment for the new coronavirus, and other viral infections.
"Ako po ay hindi nagbibiro. Semen is a very powerful nutrient.
"Ang tamod ang isa sa pinakamayaman sa protina, bitamina na sinasayang natin, lalong lalo na ang kalalakihan."
Dr. Millendez never cited any references but says his recommendation is backed up by reports and studies that have examined the matter.
"Marami ng pag-aaral ang nasimulan na naisulat sa mga journals na ang semen ay merong spermine, isang klaseng amino acid na nakakapagpuksa ng mga infections, especially viral infection."
"Maraming paraan ang pag gamit ng tamud." One way of doing so is to swallow it and people who have done it "naging malusog ang kanilang pangangatawan."
Semen can also be used as a hand sanitizer.
"Ang tamod ay isang mahusay na hand sanitizer.
"Kung hindi kayang inumin, ipahid sa ating katawan."
Smelling the fluid will also help.
"Ang amoy ng tamod ay nakakatulong sa katawan."
Swallow the fluid also helps the body as well as strengthens the teeth.
"Yung mga nakalunok ng tamod nagsasabi na ito ay nagpapatibay ng kanilang ngipin, nagpapalakas ng kanilang katawan."
Doktor ng Bayan also wants people to have sex more while isolated because it is a good form of exercising.
"Makipagtalik kayo sa panahon ng lockdown dahil sa pakikipagtalik nababawasan ang inyong stress."
Every millimeter of semen should be utilized, and none should be wasted, Doktor ng Bayan said.
"At kung may natitirang tamod diyan ipahid niyo sa inyong katawan."
"Wag ninyong sayangin ang tamod na yan."
It is safe to say that both their claims have no basis whatsoever since a simple Google search will garner no results on semen being a treatment for infections.