After visiting six hospitals in the Philippines, the Chinese medical team composed of 12 members deemed the country as incapable of getting rid of the COVID-19 source.
The head of the team Weng Shengeng told CCTV Asia Pacific that the Philippines should have a "Fangcang" hospital as early as it can.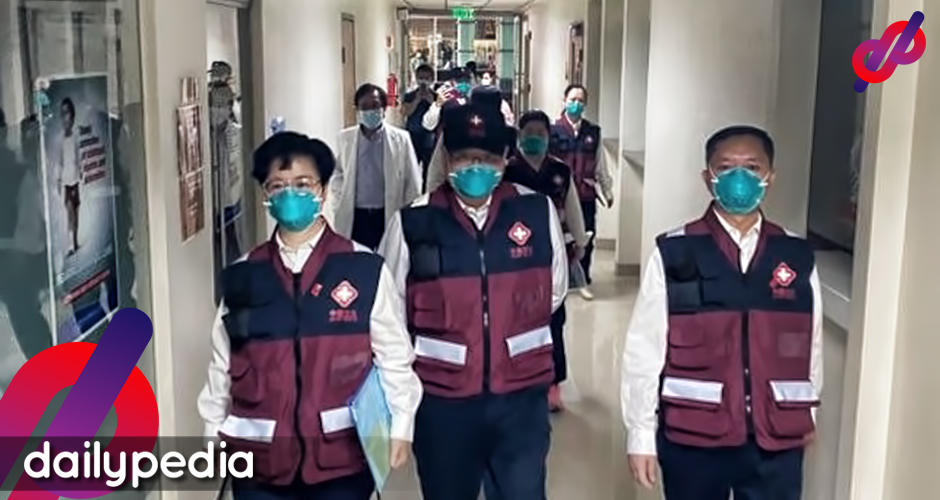 These Fangcang makeshift hospitals are designed to hold large-scale medical isolation.
"Because of limited beds and testing capacity in the Philippines, many of the COVID-19 patients are still quarantined at home," said Weng.
Fangcangs are able to increase the rate of recovery and at the same time reduce the rates of infection.
"In this way, mild cases can be admitted to the hospital for observation so as to prevent them (mild cases) from becoming severe cases."
After visiting the Research Institute for Tropical Medicine (RITM), which can run 700 tests a day, the team was convinced that the Philippines virus detection capacity is weak.
"That is to say, if they work at full capacity, the capacity can now reach 1,400 each day. In addition, they are building a third laboratory, which is expected to reach 2,100 a day in the short term testing ability."
Various Metro Manila venues will be converted into quarantine facilities in the following weeks to come.
Earlier this month, National Task Force COVID-19 chief implementer Carlito Galvez Jr. inspected the Rizal Memorial Sports Complex in Manila, as well as the World Trade Center and the Philippine International Convention Center in Pasay City. These three venues are expected to house around 2,000 patients.
Other venues to be converted into quarantine facilities are Quezon City Institute, Duty-Free Philippines in Parañaque, Amoranto Stadium in Quezon City, Quezon Memorial Circle, Veterans Memorial Medical Center complex, PhilSports Complex in Pasig City, Food Terminal Inc. in Taguig City, Filinvest Tent in Muntinlupa, and Philippine Arena in Bulacan.
The RITM is the country's largest COVID-19 detection facility, but it only has two laboratories. Cities like Marikina have been wanting to get approval from the DOH for quite some time now so mass testing can be done already, but the health agency continues to ignore its efforts.
The Chinese team obviously wants more testing done, but this can't be accomplished if laboratories in the country are not given permission to operate.
The health facilities are also getting overwhelmed with patients, which also takes up a lot of equipment. The Philippines is not as capable as other nations due to the weak healthcare system, and lack of resources.