President Rodrigo Duterte has raised fivefold the reward for any Filipino who will discover a vaccine against the coronavirus disease 2019 (COVID-19).
In a televised public address on Friday, Duterte said he was "raising the bounty to 50 million," from the original P10 million.
He noted that the bounty could even go as high as P100 million if he becomes "happy."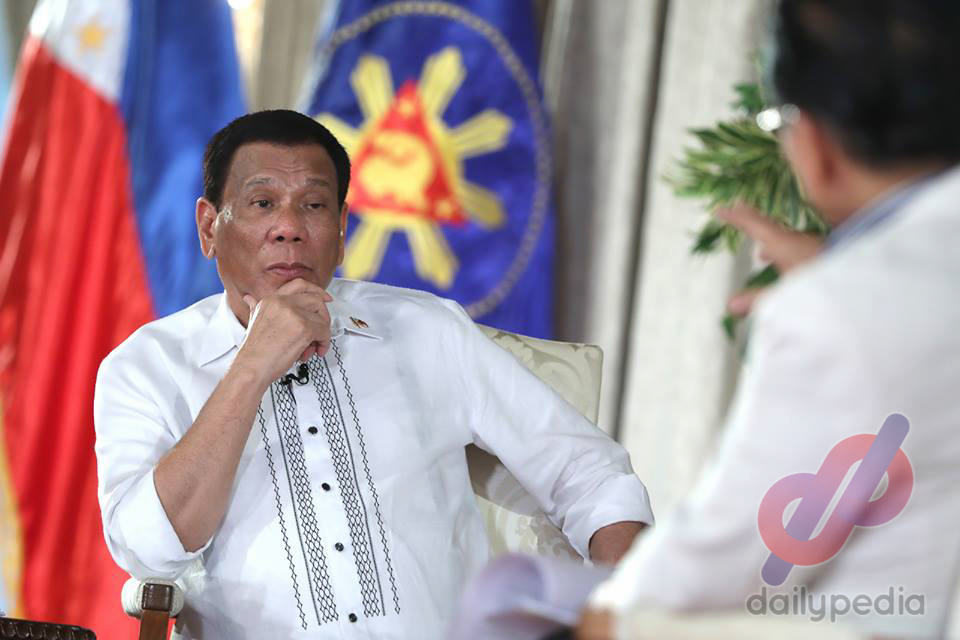 "Fifty million ho ang ibigay ko sa grupo because it is a collegial thing, hindi naman sa isang tao. Baka sa ligaya ko, another 50 million," the President said.
"Kung maligaya ako masyado di 100. Puro kayo milyonaryo," he added.
The President initially offered P10 million in reward money to any Filipino who could develop a vaccine against the coronavirus.
Currently, dozens of pharmaceutical firms worldwide are doing research and trials for the vaccine against the COVID-19.
According to the Department of Health Secretary Francisco Duque III, experts from the Philippine Council for Health Research and Development (PCHRD) of the Department of Science and Technology (DOST) aree now doing a "research for vaccine production."
"But I'm not sure if this particular vaccine that they are developing is specifically for COVID-19," Duque told the President during the latter's public address.
"Aalamin ko pa po kung isinama na po nila ito sa kanila pong kasalukuyang research work," he added.
Duterte then said he was willing to give additional research funding to local scientists.
"What matters to me is the dedication and the load of work that they are performing," the President noted.
"So kung kailangan nila ng additional funding, all they have to do is magsabi lang sila. I'd rather spend all of our money in connection with COVID: discovery, assistance, lahat," he added.
The President reiterated that only a vaccine could put an end to the COVID-19 pandemic.
"Kasi ang tao interesado na gusto lumabas sa bunganga ko, 'Kailan ba talaga ito matatapos?' Ang COVID ho hindi matatapos 'yan," Duterte said.
"It will be here and it will stay until kingdom come. Pero 'pag may bakuna na — baka sakali mauna tayo. COVID equals vaccine, period," he added.
According to the World Health Organization (WHO), there are now more than 100 coronavirus vaccines in development globally, with six candidates already being tested in human trials.