President Rodrigo Duterte disappointed the public once again when his address to the nation was aired much later than expected.
Presidential spokesperson Salvador Panelo said that the president's announcement would come "tentatively" at 4 pm, but the address was aired at 11 pm.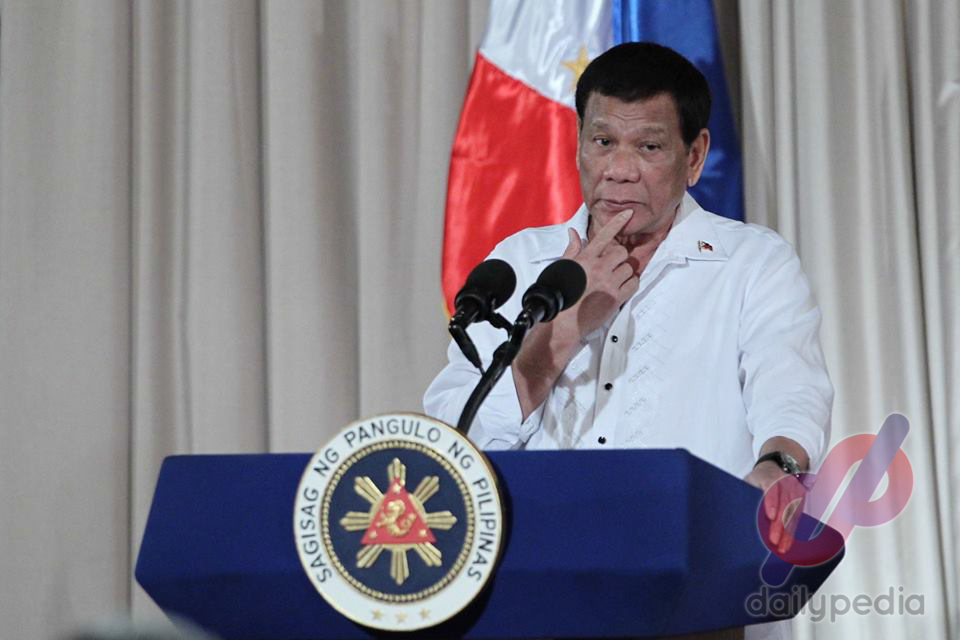 Celebrities were really anticipating the speech but were left feeling disrespected. Some of them wanted to know how the emergency budget was being used to tackle problems concerning the virus.
Director Kip Oebanda says the late airing of the press conference shows how much the government cares for the people of this country.
Hindi small issue ang consistent lateness ng press con. It's a sign that they don't respect us enough to value our time. That they can't honor their word, of inefficiency & poor management. If they can't be efficient in something so small, how they can be efficient in big things?

— Kip Oebanda (@kipoebanda) March 30, 2020
Actress Lauren Young no longer expects the President to be on time.
Di na talaga ako aasa na on time si Duterte ever.

— Lauren Young (@loyoung) March 30, 2020
Janine Gutierrez felt Duterte did not say anything that the public doesn't know already. She would also like to see more transparency.
Hay. Nakakalungkot. Kung essay yun sa exam, hindi papasa. Wala naman yatang nasagot sa mga tanong ng bayan. I appreciate the visibility but that means nothing without transparency. Anong plano? Hindi naman pwedeng tiwala lang.

— JANINE ✨ (@janinegutierrez) March 30, 2020
Bianca Gonzalez wanted to know where the budget is going to and if people could at least hope that help is coming their way.
March 31: Petition for government to release an official detailed update on the progress and projects of the P250B++ funds 2 to 3 times a week.

Kahit listahan po na official. Para lang po alam ng mga taong nangangailangan ang tulong na dumating at dadating. Please po. 🙏🏼

— Bianca Gonzalez (@iamsuperbianca) March 31, 2020
Actor Bart Guingona agrees and wants to know where the money is going. He also criticized the Chinese loving President for always mentioning China.
Where is the report on expenses? On concrete measures being undertaken? On strategic plans? Why oh why are we left with someone who feels the need to ingratiate himself to the criminal Chinese government every time he speaks?

— Bart Guingona (@guingonabart) March 31, 2020
Actor Juan Miguel Severo wasn't pleased when Duterte said that the health workers who died were very lucky because they left this world fighting for the country.
"Napakaswerte nila. Namatay sila para sa bayan."

Bayani ang lahat ng health workers pero di nila kailangang maging martir. At iba ang namatay para sa bayan sa namatay dahil sa gobyerno ha.

— Juan Miguel Severo (@TheRainBro) March 30, 2020
The House and the Senate confirmed that Duterte just sent in his weekly report showing how his additional powers were being used for the COVID-19 situation in the country.
Speaking of transparency, Dr. GK Galvez Tan, the son of former health secretary Jaime Galvez Tan, who served in the administration of former President Fidel V. Ramos administration went on Facebook and called out the DOH for offering a P500 day wage for volunteer health workers.
"It's not entirely about how much the DOH is giving. It's about how much they may be holding back."
"If this is indeed all they can give, I want them to show us, point by point, peso by peso, why this is all they can afford. We know there is money. We do not know where it is going," he said.
Dr. Tan questioned if the money is going towards "better infrastructure, more testing labs, more field hospitals, more community quarantine centers, better transport networks for frontliners and patients?"
"Are the savings going towards a massive push towards realigning industries to produce PPEs so hospitals don't have to rely on volunteers and donations?
"Are they going to use the funds to strengthen communities by conducting risk assessments, training community health workers, and tapping local resources?" he added.
Undersecretary Maria Rosario Vergeire apologized on the behalf of the DOH for their P500 a day offer, saying that this is just based on the wages of volunteer workers from past outbreaks.
Tan says if the volunteers are expected to die while getting paid virtually nothing then "at least let them have the dignity of knowing that their nation was behind them, fighting for them on every front, at every level."
He wants the government to make it look like they actually care for the health workers.
"Let them know that the entire machinery of government and this nation was turned towards helping them win. Let them know they were more important than propaganda and political careers.
"Let them know that this pittance is all that is left in the open hand of a nation that has exhausted everything else."
He thinks it is a disgrace that the pockets of the politicians are getting fatter while the health workers are suffering.
"Because there is no greater indignity than the lives of our brothers and sisters, mentors and students, parents and children, being sold cheaply while our leaders held their hands, stuffed with bills, behind their backs."
Deputy Speaker Luis Raymund Villafuerte said there are around P275 billion off-budget funds that can be used to solve COVID-19 problems.