Assistant Professor of the University of California, Davis Dr. Darwin Bandoy told ANC that he agrees that a lockdown extension on Luzon is essential because it will take the Philippines 2 to 3 months to flatten the curve, which refers to community isolation measures that keep the daily number of disease cases at a manageable level for medical providers.
The number of confirmed cases can go up to 250,000 if the country stays stagnant doing nothing.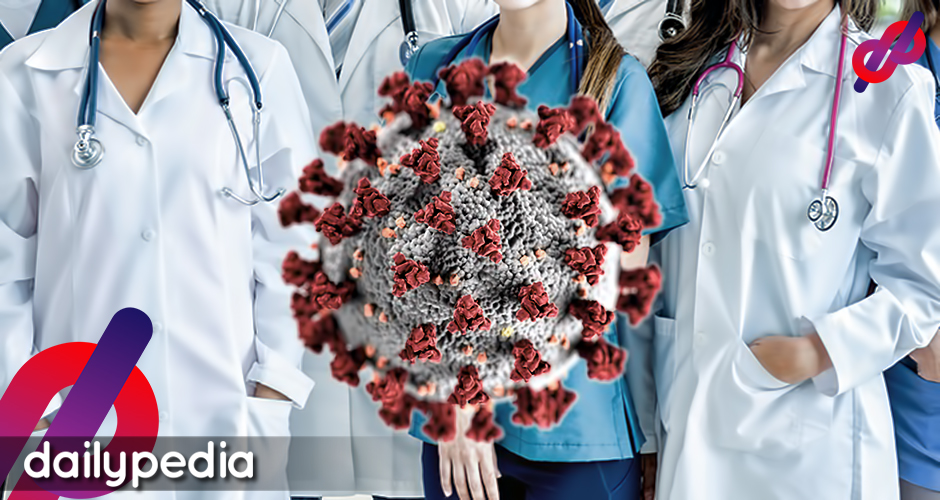 "My model is a do-nothing scenario, meaning we don't implement lockdown, the peak number of cases in my estimate is around 250,000, that includes the asymptomatics but the approximate estimate is 1 to 3 percent of the 250,000 would be severe cases."
An extension of the community quarantine will make sure that the number of infections will remain manageable, and possibly decrease.
"If we remove the enhanced community quarantine on April 13 and will resume to normal activity at April 14, the epidemic curve would rise again. So, based on these predictive models, I wouldn't recommend removing it so it should be extended…"
Bandoy thinks the government should set some rules on social distancing inside public transportations. Procedures on disinfections, mass testing should be implemented, along with increasing the number of ventilators.
The Philippines has very limited ventilators for those who have severe symptoms, and it is very possible that the country will go through what Italy is experiencing currently.
"If our severe cases went beyond that, it would be like Italy. We would be selecting who will die or not."
The healthcare system in the country is still overwhelmed, lifting the community quarantine will only make things worse as it is guaranteed that the number of infections will increase significantly.
"My estimate is that to prevent the current trajectory, we need a few more weeks and months to reduce that so that we will not overburden our healthcare, which is already struggling as of the moment."
Schools should remain closed "because based on several studies, opening schools would promote further spread of the disease."
"The estimate would be around 2 to 3 months before we could really flatten the curve but I'm still waiting for the current data," he said.
Caloocan City Rep. Edgar Erice is also in favor of the extension because 'science' and 'common sense' are showing that the Philippines is still struggling against COVID-19.
"Science, the experience of other countries and common sense would dictate that the Philippine government should extend the enhanced community quarantine for another 30 days as we continue to grapple with hard facts on the real statistics of COVID-19 spread in our communities."
Erice thinks that the 30-day quarantine will be rendered useless if not given an extension.
"The ECQ would most likely result [in] the resurgence of the dreaded virus and more likely would affect the blighted areas of urban centers."
Erice also wants the government to put in more effort into making sure that households get the necessary foods and resources.
Businessman Ramon Ang doesn't care that the quarantine is affecting his businesses because he'd rather "choose life over money."
Ang told CNN that "At this point, what is more important are lives, not money,"
He emphasized the importance of life.
"We can make money again but life, once you lose it, it's gone forever. So between life and money, I'd choose life."
He thinks that the quarantine should only be lifted once the curve has been flattened, which is obviously has not been achieved.
"We have to be sure that when we're going to lift it on April 15, we have already flattened the curve,"
Furthermore, Albay 2nd District Rep. Joey Salceda also wants at least 2 weeks of extension. Ending the community quarantine after 30 days doesn't make sense to him.
"I'm as invested in getting the economy running as anybody would be. Ako po ang unang mamom-roblemang maghanap ng pondo bilang Ways and Means Chair kapag hindi maganda ang ekonomiya (I will be the first one to have problems with looking for funds as chair of the ways and means committee if the economy is not good). But a premature lifting of the ECQ would not be good for the economy,"
The Philippines will have to start over again in the event that a premature lifting of the quarantine is to happen.
"It will not fulfill our public health objectives. And it risks getting us back to square zero in terms of our progress in fighting this disease."
Health professionals never mentioned lifting the quarantine and that "at least 6-week lockdowns to avoid prematurely lifting restrictions and triggering a massive wave of new infections," is what they want.
Salceda cites information from other countries that are facing similar COVID-19 problems.
"The Bill and Melinda Gates Foundation says we can keep lockdowns to 6 to 10 weeks, if countries do well. The Hubei lockdowns which worked remarkably were 6 to 8-week shutdowns. And Northern Italy has been on lockdown since March 9, with no end in sight yet,"
"They did it for 12 weeks. Sharp increases in death rates took place when San Francisco lifted its quarantine after 4 weeks. St. Louis had to do it for a total of 10 weeks. Five weeks initially, but they lifted the quarantine prematurely, so they had to do it all over again,"
Salceda wants mass testing done as fast as possible.
"We must increase our testing by at least 10,000 specimens per day, contact trace and isolate with the best logical and technological means available (mobile tracking, GPS, mapping, etc.),"
"Based on our capacity and possible increments, we cannot do that before April 14, thus we cannot lift ECQ and we will need the next 14 days to have a better grasp of situation," Salceda said.
The country should take advantage of whatever leverage it has when fighting against the virus, lifting the quarantine will render all the past efforts useless.
"The damage to the economy will be much bigger if we have to start all over again. Nandito na po tayo. Habang tumataas na ang testing capacity natin, samantalahin na po natin 'yung pagkakataon to decisively end this virus," he added.