Ajuy Mayor Jett Rojas is garnering praise on social media after announcing that he'll be donating his salary for the month of March to the people of Barangay Rojas which is now on lockdown after a suspected COVID-19 patient died on Monday.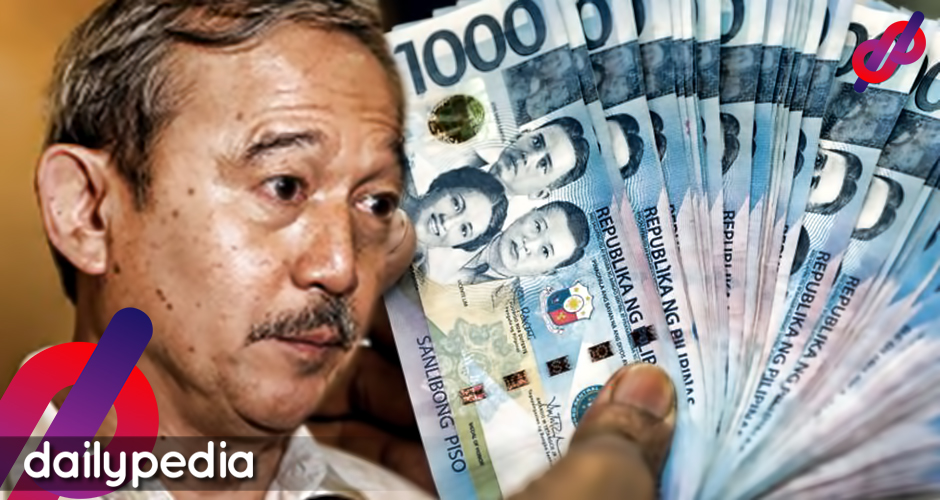 He wants the barangay to know that their mayor is there for them when they need help.
"Gindonate ko akon sweldo for one month para maskin gamay lang partidahon sang mga pamilya kag residente sa Barangay Rojas. Luyag ko man mabatyagan nila nga ari ko para sa ila."
The 110 homes in Barangay Rojas have already received rice and dried fish from the local government. Each home was given 25 kilos of rice and dried fish enough to cover their one month of food consumption.
A 59-year old female from the barangay who was suspected to have been infected by COVID-19 died in a hospital in Iloilo. She had severe tonsilitis and Type 2 Uncontrolled Diabetes and did not have any recent travels to places known to have a good amount of coronavirus patients.
Netizens commended the mayor.
"Ganyan ka bait mayor namin.. #Proud2beajuyon..god bless mayor jett..more blessings to come and good health lng palagi"
"This is first-ever experience, your unselfish and generosity is greatly appreciated, thank you so much sir!"
"Good job mayor Jett Rojas..God bless always & More blessings to come."
"Godbls you more Mayor Jett C.Rojas."
"Wow god bless ninong mayor Jett"
President Moon Jae-in, along with the high ranking officials of South Korea will be donating 30% of their salary to help fend off the coronavirus in the country. The President makes around USD 211,000 a month, and 30% of that would be big in donations. The money will be used for quarantine efforts and financial support for its people.
The Prime Minister's Secretariat in a press release said, "They agreed on the partial salary return to share pain with the people,"
After hearing the news, South Gyeongsang Province Governor Kim Kyoung-soo decided to join the cause. He went on Facebook to announce it.
"I'll join it if it can be even a little bit of help in overcoming the economic crisis caused by COVID-19. I've been thinking of many ways to help the local economy, but I couldn't carry them out as they would be in violation of the Election Law. I'll return my salary to the state coffers so the money can be used in efforts to combat COVID-19."
This should only be done by high ranking officials, those who are not should not even think about joining because it would only hurt them more.
"Mid- and low-ranking working-level public servants have already been having a hard time for the coronavirus-control efforts, and I don't want them to feel pressured,"
The people were pleased to hear the news, and even expressed how they want lawmakers to do the same.
"If any political party has its members return at least 30 percent of their salary, I'll cast my vote for it in the April general election," a blogger wrote on Daim portal.
Rep. Park Beom-kye of the Democratic Party of Korea (DPK) said he wants it to be at least 50%.
"It is an emergency situation, and we need to do more if we can."
Rep.Kim Du-kwan added that officials should share the struggles of the people.
"I hope the money returned by DPK members will be used to aid financially strained companies so they will not have to dismiss workers."