Buhay party-list representative Lito Atienza said a "silent majority" of lawmakers are in favor of renewing the franchise of media giant ABS-CBN.
In a statement released on Sunday, Atienza claimed that these lawmakers cannot speak out for fear of retribution by the House leadership led by Speaker Alan Peter Cayetano.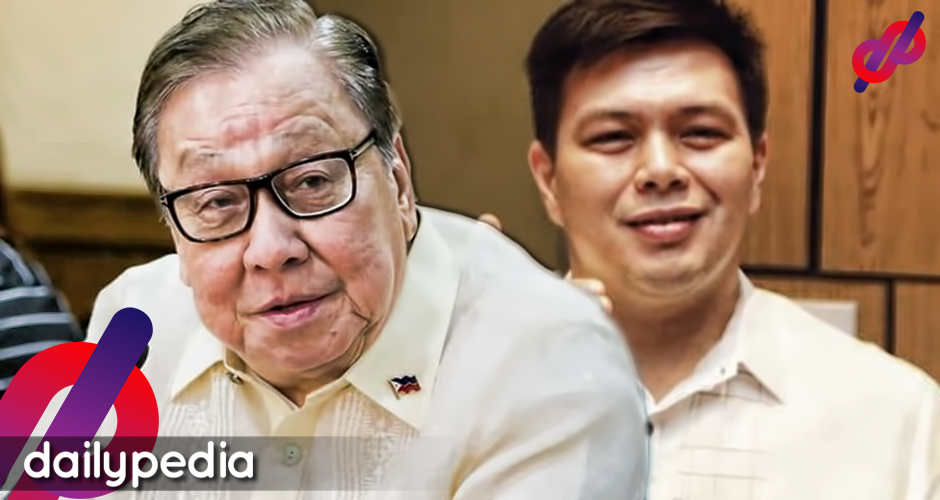 "We have a silent majority who do not express their opinions publicly, but who support the extension of ABS-CBN's franchise, so that the House can also move forward and deal with other pressing concerns," Atienza noted.
"Many of those in the 'hushed majority' are unwilling to speak out because they fear reprisals from the House leadership," he added.
He dismissed all "short-term remedies" to allow ABS-CBN to operate provisionally, extending the network's franchise only up to June 30, 2022, the last day of the 18th Congress.
Atienza noted that a "permanent cure" or voting on the House bill to renew the network's franchise is "already on the table."
"Why should we bother to look for a short-term remedy, when a permanent cure is already on the table?" he said.
"All that the House has to do now is put the bill renewing ABS-CBN's franchise to a vote at the committee level, and then on the floor," he added.
Atienza then argued that once Congress approves the extension of ABS-CBN's franchise and the bill is forwarded to Malacañang, the President will just allow the measure to lapse into law without his signature.
"Over the years, most if not all franchise bills approved by Congress simply lapse into law without the chief executive's signature anyway," he noted.
The ABS-CBN's 25-year franchise is set to expire on May 4.
At least 12 bills pushing for the franchise renewal of the network has been pending in Congress.
Cayetano earlier said Congress could only set hearings on the ABS-CBN franchise either in May or early August.
But he noted that the House is already coordinating with the National Telecommunications Commission to grant the provisional authority to ABS-CBN.
Meanwhile, many netizens have expressed dismay on these lawmakers that opted to keep quiet on the issue.
"Mga walang b*yag kaya walang silbi sa bayan. Puro pansarili lang iniintindi."
Mga walang bayag kaya walang sili sa bayan. Puro pansarili lang iniintindi.

— Romel 🇵🇭 (@romelarabia) March 2, 2020
"Silent majority, silence paid."
Silent majority, silence paid;

— jack bauer (@bauerfilipino) March 2, 2020
"Yah. Right! Puwede ba pairalin naman ng mga congressmen ang paninindigan nila para at least makabawi nman sila sa taong bayan."
Yah. Right! Pwede ba pairalin nman ng mga congressmen ang paninindigan nila pra at least makabawi nman sila sa taong bayan.

— Apple Fruit (@franco_mikhail) March 2, 2020
"Kung walang gagawin ang 'silent majority' na 'yan para ipaglaban ang sa tingin nila ay tama, ano pa ang saysay nila sa kamara? Kahit majority sila, ang pagiging silent sa mga mahahalagang usapin ay walang kahihinatnan laban sa mga namumuno na mga traydor sa bayan!"
Kung walang gagawin ang "silent majority" na yan para ipaglaban ang sa tingin nila ay tama, ano pa ang saysay nila sa kamara?
Kahit majority sila, ang pagiging silent sa mga mahahalagang usapin ay walang kahihinatnan laban sa mga namumuno na mga traydor sa bayan!

— EriK (@EriK_2416) March 2, 2020
"Silent majority. 'Yan ang bagong definition ng mga congressman na napapatahimik ng major lagay at pork barrel."
silent majority. yan ang bagong definition ng nga congressman na napapatahimik ng major lagay at pork barrel.

— SanteeCollado (@humintulok) March 2, 2020
"Puppets are loyal to their boss especially when the price is right.💸"
https://twitter.com/sharlene_093719/status/1234278467966922753?s=19
"Same sentiments. I believe there's a need for our legislators to step up. Our country is on the edge of chaos due to controversial issues necessitating decision analysis."
Same sentiments. I believe there's a need for our legislators to step up. Our country is on the edge of chaos due to controversial issues necessitating decision analysis.

— Tony Leachon MD (@DrTonyLeachon) March 2, 2020
"This is very disappointing."
This is very disappointing

— Joshua Jimenez (@JoshuaJ32055294) March 2, 2020
"Incredible that the gov't is so weak and self-serving that they're too scared to vote their conscience over a fing TV station issue. Cowards. Weaklings."
Incredible that the govt is so weak and self serving that they're too scared to vote their conscience over a fing TV station issue. Cow ards. Weak lings.

— Whang Od Rustled My Jimmies (@z00rch) March 2, 2020
"So where are all your balls?"
So where are all your balls?

— Alfred Rasay II (@afrasay) March 2, 2020