A netizen posts about her frustration and disappointment after her father died in a tent.
She said that her father waited for 11 hours to be admitted to the Lung Center of the Philippines only to die a few hours after. 
A person under investigation for coronavirus disease (COVID-19) died after spending 11 hours in a tent outside the Lung Center of the Philippines. He was waiting for admission before he was finally confined, only to die a few hours after.
The man was Liwanag Serrano Jr. and he stayed with other PUIs in a tent for hours. This was according to his daughter, Rachel Serrano-Ramos.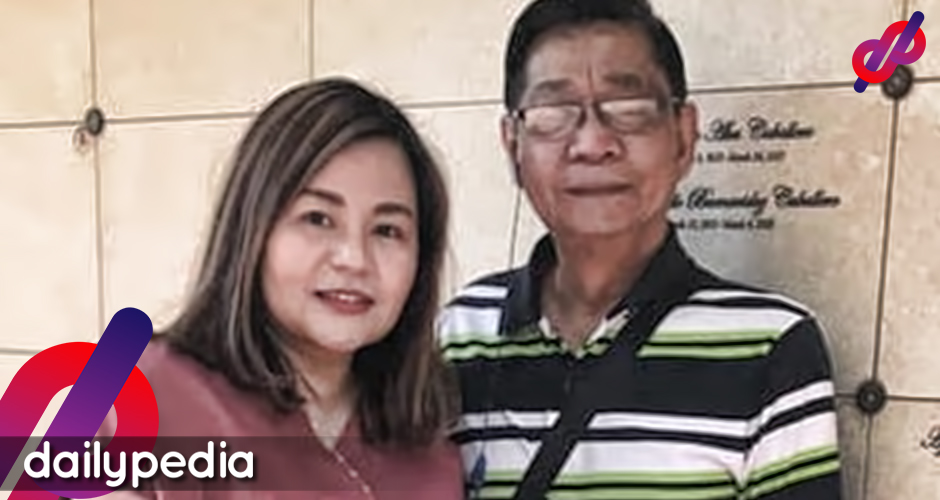 When Liwanag was rushed to the hospital, a doctor allegedly apologized and explained that there were only three nurses in-charge of the PUIs and most frontliners were not present as they were tired and exhausted. Though in an unfortunate situation, the patient still showed respect and understood the situation.
"Bless Lung Center. They can only do so much. We can tell they are so overwhelmed, understaffed and tired just tired. There were so much death around. I never thought in less than 24 hours, my Dad will pass."
Rachel said that her dad died alone. Away from his entire family.
"He died without family beside him. Until now we are having a difficult time finding a funeral home to pull him out from the hospital and cremate his remains . As per the funeral coordinator when I requested for my Dad to be bathed and groomed…no, we can't do that anymore I'm so very sorry. We can't open the bag. He has to go straight to the crematorium. We can't even say our proper goodbyes."
One of Liwanag's daughters also expressed her frustration on Twitter with hashtags criticizing the current administration.
This made Duterte's supporters label her story as fake and a "propaganda". Some even threatening that they'll tell the government about her claims and make them verify it.
SMELLS LIKE COMMUNIST PROPAGANDA: Mukhang may mali sa sitwasyong ito. Nakuha mo pang maghashtag samantalang namatayan ka na't lahat? 30 hospitals talaga nalibot nyo? Saang tent naman yang street na yan? Last, "in" not "on." @pnppio @News5AKSYON @npr @AFP @pcoogov @Reuters @AP pic.twitter.com/4clNi827wx

— brndngrn #IWantPorkChop (@brndngrn) March 27, 2020
Are you willing to have your story verified by pnp and dilg? And put your liberty on the line?@pnpdpcr @pnppio @DILGPhilippines

— Orochi Herman (@orochiherman) March 28, 2020
PROPAGANDA!!! DUBIOUS STORY!!

— Dagr2013 (@Dagr_2013) March 28, 2020
I don't think true nyang story mo Ineng. hospitals may have no room but they would make you wait at least in one of their spaces sa ER. @PNPhotline @DILGPhilippines nagkakalat ng fake new itong mga batang na-recruit ni Joma Sison at Makabayan Bloc FYI

— Valerie (@vjm0906) March 28, 2020
A friend defended her and said that what's wrong in the situation is the system that prioritizes the elite, not her friend's grieving.
Putangina niyong lahat. Namatayan na ng tatay yung kaibigan namin, napagdiskitahan niyo pang isiping nagpapakalat siya ng propaganda.

Kung may mali sa sitwasyong ito, iyun ay ang sistema na nakadisenyo upang pagsilbihan ang mga elite.

Parang hindi kayo tao. Napakasahol. https://t.co/Yqa92EQ0ue

— Emilio Paolo (@TheDiegoFodulla) March 28, 2020
Other netizens also rushed to her defense, saying that these people have no right to red-tag an individual.
Take this tweet down now. You are red-tagging an individual, which is a VIOLATION OF HUMAN RIGHTS. Technically, you are committing an act of defamation/libel. Refer to Article 353 of the Philippines Revised Penal Code. You can be imprisoned for this.

— no to red-tagging psychopaths (@notoredtagging) March 28, 2020
Help yourselves. Kaya 'nyo naman magbasa. pic.twitter.com/6Nul2BM8RZ

— kalachuchi | #MassTestingNowPH (@seraphearteu) March 28, 2020
Um fake news? Ganto ka detailed at ka emotional tapos May pictures at public? pic.twitter.com/QPsbv3d8Iq

— Albert | #FreeMassTestingPHNOW (@albert_pagunsan) March 28, 2020
nothing wrong with asking for accountability from a government that fails to provide what the people needs

— #FreeMassTestingNOW (@nica_glorioso) March 28, 2020
Wala kang kwentang tao. School mate ng kapatid ko ang nagkwento nito. Pero hindi na nakakagulat na hindi mo kayang rumespeto sa namatayan kung sumusuporta ka sa mamamatay-taong rehimeng ito.

— Luther Aquino (@lutheraquino) March 28, 2020
malamang naghahanap siya ng hustisya. namatayan na nga wala ka paring compassion? tao ka ba?

— Christine (@christineteoo) March 28, 2020
Lung Center of the Philippines spokesperson Dr. Norberto Francisco explained that the hospital was busy at that time as they were handling 80 patients at the triage tent. He also noted that there were only three nurses attending the area as many of their workers are under quarantine due to exposure to COVID-19 patients.