Netizen Randy Raga had people celebrating when he posted a video showing how Manila Bay was turning turquoise, and that it was healing due to less human activities because of the COVID-19 enhanced community quarantine.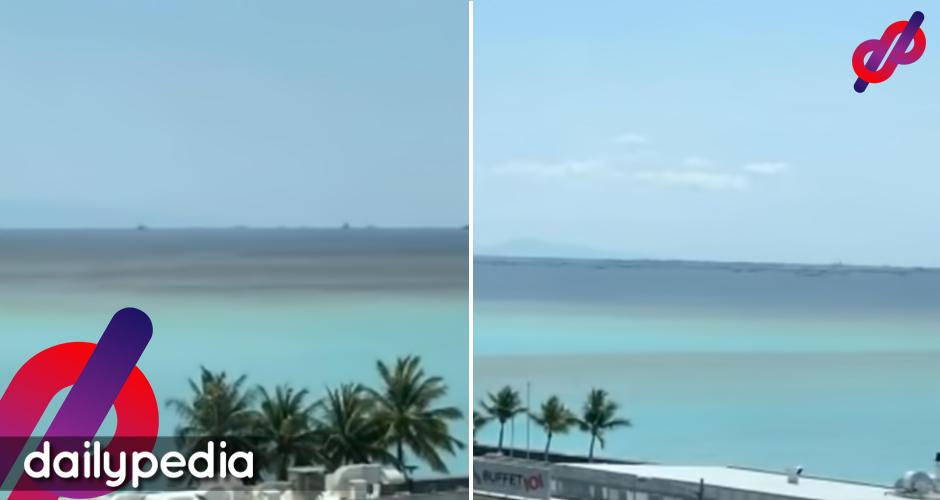 In his Facebook video that currently has nearly 3,000 shares which he shot from a floor in a luxury hotel in the Mall of Asia complex, he labeled Manila Bay as the "NEW BORACAY" and people immediately became optimistic.
https://www.facebook.com/100000086502429/videos/3068213323191521/
But the truth is nothing is getting better. Philippine Coast Guard (PCG) said that the discoloration is indicative that the pollution in Manila Bay is actually getting worse due to the presence of pollutants.
PCG Spokesperson Commodore Armand Balilo said the pollutants could be the number one reason why this is happening.
"Nagkakaroon ng discoloration ['yung tubig] minsan kapag merong mga pollutants or 'yung mga pool na may chlorine na [tapos] nag-discharge sila ng water."
Discoloration also happened back in 2014, and as part of their Manila Bay rehabilitation, PCG will be doing further investigation on this matter.
The Department of Environment and Natural Resources (DENR) says that the quality of the water in Manila Bay has shown some improvements, but it is still unsafe for people to swim. Pollution has no color.
A lot of netizens believed that Manila Bay was transforming.
https://twitter.com/raphaelmiguel/status/1243109177276366848?s=20
I've seen pictures of now-Manila with clear view of Sierra Madre and cleaner turquoise color of Manila Bay. Havent seen that before. The Earth is healing, thou not in a good way for humans, but it is healing. Hope we can keep it clean after this chaos.

Ctto pic.twitter.com/q2tqTv88RD

— เซแนน (@iamcenen) March 26, 2020
for the first time in my life, manila bay is actually turquoise. boracay who??? i only know manila bay pic.twitter.com/fG79qeFeje

— fluffy kook⁷ ⚪ (@kookieeboi) March 26, 2020
Manila Bay??? What is true about this discoloration? are you implying that the rehabilitation of yours is worth the wait or do you have an opposite meaning of it? May God sent this as a sign that this crisis will end soon.🙏🙏@coastguardph @TourismPHL @Laban7Pilipinas pic.twitter.com/sZBOWaq323

— Olive Micah (@olive_sumz) March 27, 2020
LOOK: Rare events are happening in Metro Manila during the Luzon Lockdown due to #COVID19.

A part of Sierra Madre can now be seen in parts of Metro Manila and a rare turquoise color of cleaner Manila Bay.

The earth is healing. pic.twitter.com/v2fTG98wPp

— #WalangPasok (@walangpasokfile) March 26, 2020
Manila Bay today 😍 No filter pic.twitter.com/sQHmkhjMto

— C l a r y (@gloriousjems) March 25, 2020
AND YES THIS IS MANILA BAY ‼️❤️ pic.twitter.com/Hg9p9L7oaE

— JK (@karlzyy) March 25, 2020
https://twitter.com/mattramos77/status/1243420719607762944?s=20
https://twitter.com/_mrschoi_/status/1242733320003178498?s=20