James Marco, who played the character of Dan in Jollibee's latest short film Space, shared how his entire experience was like, from wanting to be in a Jollibee short film since forever, to finally being picked to play in one.
In an exclusive interview with LionhearTV, James detailed how his character Dan is a very supportive yet clingy boyfriend to his girlfriend Mae, which eventually made Mae decide that she needed space from him.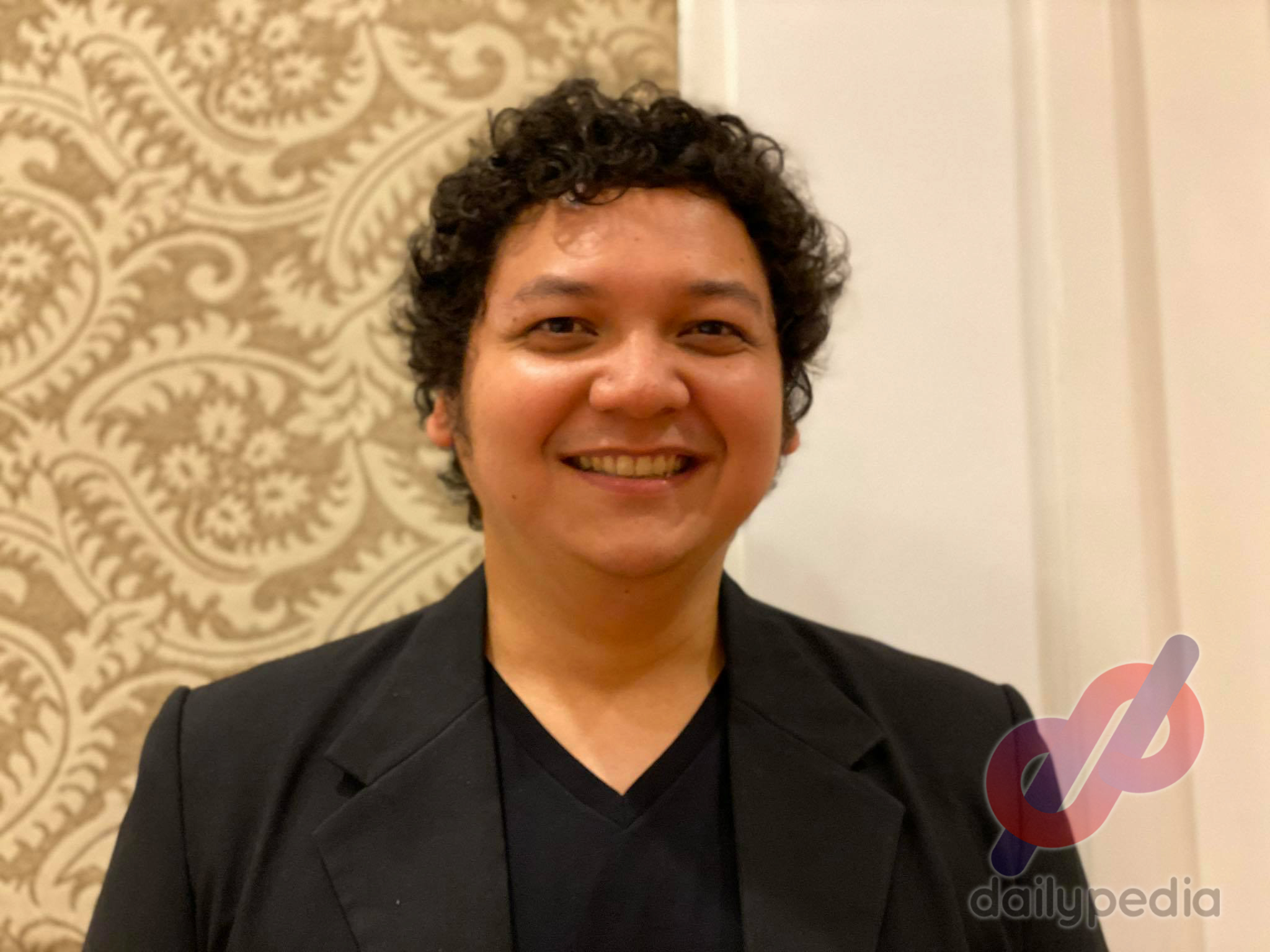 "Si Dan is a sweet, thoughtful, clingy na boyfriend kay Mae. Sa sobrang clingy niya, nag hingi si Mae ng space. Dun umikot ang story."
James was so happy when he was called up to audition for the role since he has been wanting to star in a Jollibee film for the longest time.
"Yes po. Actually tumawag yung agents ko na nakawork ko siguro year 2016 pa yung last work ko sa kanila, tapos nagulat ako na tumatawag biglaan out of the blue. Sabi punta ako sa final casting for this project which is di ko pa alam na Kwentong Jollibee pala to. Nung napili ako grabe sobrang saya ko kasi eto talaga yung pangarap ko"
He was lucky because he didn't have to go against 50 other actors who were auditioning for the role, instead he immediately advanced to the final casting, and was deemed perfect to play the character of Dan.
"Pangalawang wave na ako nakapunta which is yung final casting. Paran 5 guys na lang kame naglaban for the role of Dan. Madami pa rin pota tapos yun yung pinakacritical kasi makikita mo yung mga kalaban mo na kung sino yung tawagan yun na ikaw na yun."
James wasn't always this successful. He was went through so many rejections but he considers this as a milestone in his career.
"Out of 100 auditions, I got 11 na napasa, so tiyaga lang talaga, passion."
His dream to star in a Jollibee short film began when he saw the short film called Vow, which is also a Jollibee story. He was pessimistic initially because it was clear that these kinds of films usually pick handsome actors as the leading men, and James acknowledges the fact he is just an 'average looking' guy. To his surprise, he was picked to star in one. For this, he gives all the credit to God.
"Nung day na tinext ako, grabe tumalon talaga ako sa saya kasi simula nung makapanood ako ng unagn kwentong Joliibee, yung Vow, sabi ko gusto ko rin magkaroon ng ganito, pero nakita ko yung kinuha nilang leading men na super pogi sabi ko parang imposible ata and then binigay pa rin ng Diyos, kaya super grateful thankful ako."
The entire film was shot in three days, but the last two days were very grueling as the crew only had 3 hours of rest, as per James.
"Yung first two days puro iyakan yun, as in lahat ng eksena ko may iyak."
Given all his acting skills, it is surprising that James never enrolled in a formal acting workshop. What James does is watch films, mostly psychological, and then tries to mimic the expressions of the actors in those movies
"Never pa ako nagkaroon ng formal na acting workshop. Ang ginagawa ko is nanonood ako ng mga psychological films tapos dun ko inaaral yung mga acting sa salamin."
James thinks about his dog in its last days for him to cry on the spot during recordings.
"Meron akong chow chow na dog na super love ko siya. Gumagawa ako ng scenario na parang nasa veterinary na parang kailangan na niyang ieuthanize tapos parang last day na namin."
His family cried when they saw the short film. Foreign viewers also enjoyed the film. The film made viewers feel different kinds of emotions.
"Naiyak yung family ko. Sobrang overwhelming yung experience, tapos yung nakikita yo sa YouTube yung mga foreigners narereact tapos sobrang kinikilig sila, tumatawa, umiiyak."
"Yung space its a rollercoaster ride yung story niya. Papatawanin ka, papaiyakin ka, maiinis ka ng konti tas papakiligin ka," he added.
James learned that there will always be someone out there better than your partner, but do not surrender to temptations and learn to accept your partner for who they really are.
"You have to be contented sa partner mo. In social media nowadays, sobrang daming makikitang magaganda, mas guapo, mas better sa partner mo pero the important thing talaga makita mo yung best sa partner mo para di ka na titingin sa iba. Kailangan makita mo yung pinaka inner attitud. Yung looks parang secondary na lang yan."
James was caught off guard when he read the script knowing that he wouldn't have to change much in his personality since he is basically Dan in real life, minus the crying.
"Si Dan ay super close sakin. Super thoughtful akong tao lalo na sa girlfriend ko, sa family ko. Very funny rin ako, malakas yung humor ko. Kaya playing Dan was parang ako talaga. Parang medyo effortless siya, siguro yung iyak-iyak lang kasi in real life hindi naman ako yung super umiiyak na tao. Yun yung mejong bago kay James."
The director of the film, Sigrid Andrea Bernardo, said that this is her second time directing a Kwentong Jollibee film.
"Ang kwentong Jollibee tapos the title is best friend. This is my second (Jollibee) time pero first time ko na Valentine's day tapos di ko alam na ganito pala siya."
Bernardo liked the story when the script was given to her, and what made her even more happier was that her suggestions and notes were considered for the film.
"This was given to me and then I liked the plot already. I'm glad na naging collaboration siya. They trusted me, they trusted my suggestions, and I'm really happy yung naging turn out."
Short films and regular movies have different challenges that they offer to filmmakers. Bernardo says that both are challenging, but that short films need to have all the elements of a regular film within a short amount of time.
"Short films are commercial. Mahirap gumawa rin ng full length, it's a different process. Pero mahirap rin dito sa short film or commercial. It's so short na how can you capture the audience. it should affect them in a short span of time. So its a totally different discipline"
Short films have the same procedures as full-length films except the time is very limited.
"May script analysis, may workshops. Dito sobrang kapos sa time kaya one day lang yung workshop and then during sa set kame nagwoworkshop kasi walang time."
The shooting was done within three days but the past productions only did it in two.
"3 days yung shoot. 2 days sila. Kame lang yung first 3 days."
"I'm very thankful na very patient sila sa akin. I'm sure nahirapan sila but I talked to them na 'this is all for you guys so kung ano yung mga tinuturo ko you'll be able to use it on your next projects.' Yung mga techniques na sinasabi ko. Di pa naman sila ganun ka maraming experience sa acting/"
Bernardo says that the key is for the actors to find a way to fall in love with each other, because the true emotions are seen by looking at the eyes.
"I think ang pinakamahirap, more than the technicalities of acting is yung chemistry. Because I can only do so much about teaching the technicalities of chemistry. I told them to mag bond sila. They have to fall in love with each other. Kasi makikita siya sa eyes.
"Kung bago ka, very important saakin yung workshops kasi di mo pa alam yung techniques eh. So I'm very particular with every line that they say and every emotion that they show. With the veteran actors, they know the techniques."
Bernardo is very strict when its recording time because she looks at this as a job and she does not want to disappoint. Although she adds fun to the mix to lighten up the mood, the fun with her is limited.
"I'm very strict because this is work for me. At the end of the day, sa editing wala naman kayong lahat. So kung ano yung mga hindi ko nagawa on set, I can do magic in editing. I prepare everything, I'm expecting for my staff to be prepared also. This is a job and we are paid to do this."
Bernardo is open to this kind of thing. She has good relationships with the actors, as well as the staff. She accepts suggestions from her crew, but says that the director will always have the last say.
"I'm very open. Okay yung collaboration with the actors. Okay na yung mga suggestions ng iba but the director is always the head of the kitchen."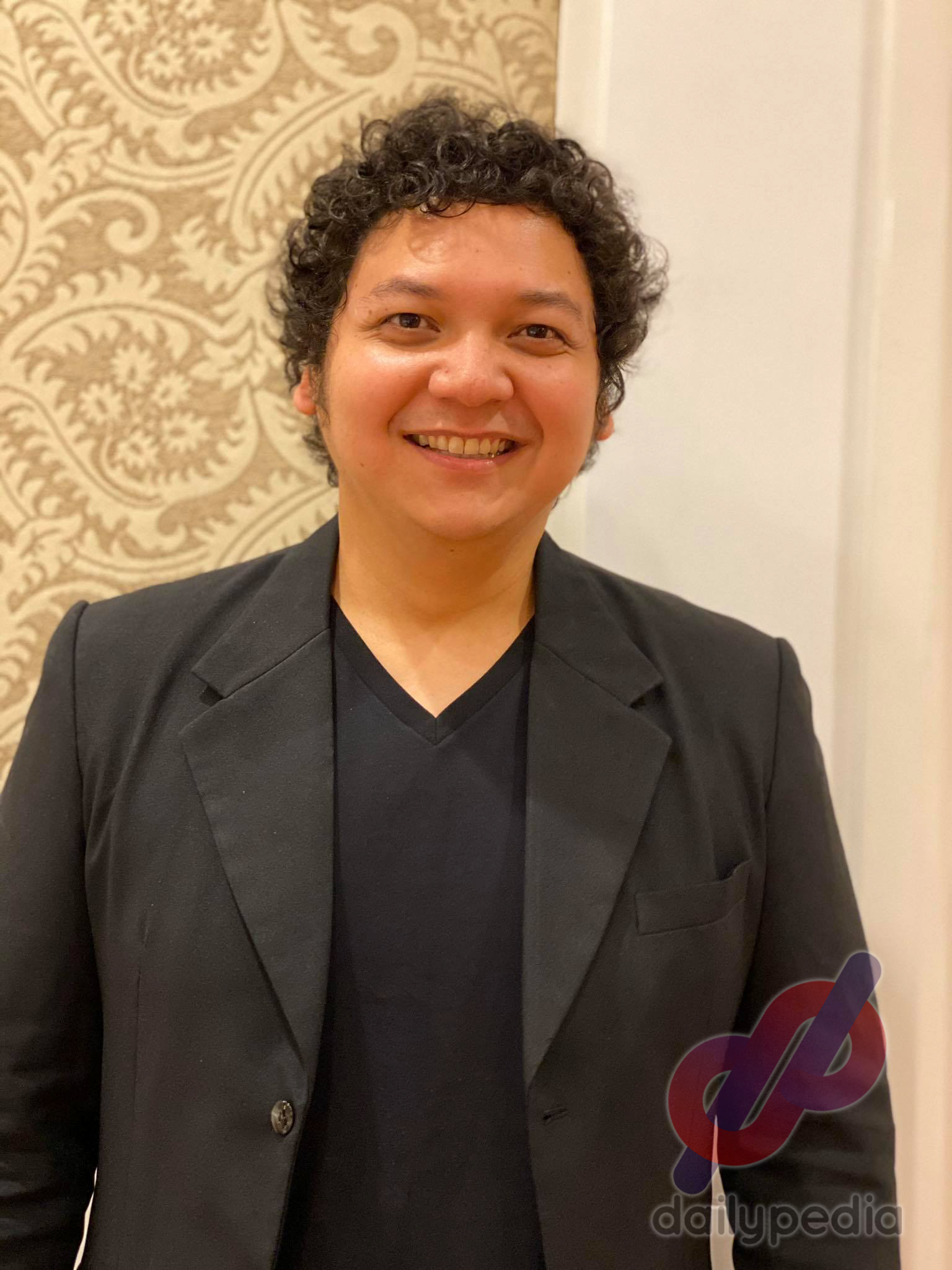 Space is about Dan, a clingy boyfriend who is so annoying that his girlfriend wants to stay away from him for a while, which broke his heart but eventually he caught up with an old friend and his love life was alive once more.
Mae asks Dan for 'space' because he has been so clingy. Dan remains persistent in trying to please he. Mae rejects him once more and now Dan feels dead inside. What really killed him was when he found out Mae was out looking for other guys. Dan was the saddest man on earth and one day went to Jollibee. He met an old friend, Mitch. One thing led to another and then they became an official couple. Mae comes running back to Dan but Dan knows better. Dan stays with Mitch and look like the happiest couple ever.