10 million pesos was recently raised by Art Rocks, an online art auction group, to buy more COVID-19 test kits for hospitals in the Philippines from South Korea.
10,000 testing kits are expected to be distributed to hospitals since the FDA has already given them the approval to import.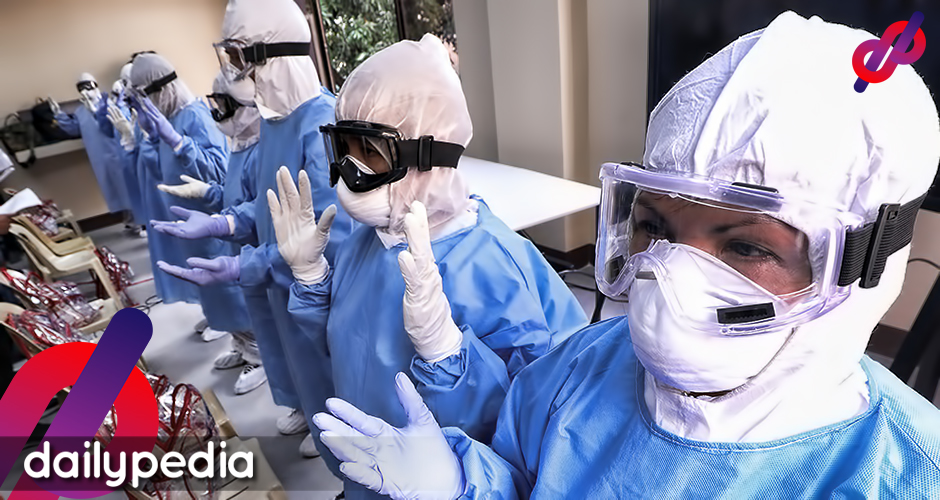 According to Dr. Steve Lim of Art Rocks, they have already laid out how many certain hospitals are going to receive the kits.
4,000 to Philippine General Hospital, 1,500 to St. Luke's Medical Center in Bonifacio Global City, 1,500 to St. Luke's Medical Center in Quezon City, 1,500 for Makati Medical Center, and 1,500 for The Medical City.
The imported test kits are relatively cheaper than local ones, and they sell for only 1,000 pesos a piece, while those made here go for about 1,350 pesos. Dr. Fabio Posas, a cardiologist and member of Art Rocks, said that the reason the imported kits are better is because they can aid the logistics of diagnosis and treatment.
"They're RT-PCR (which stands for "real-time polymerase chain reaction") systems which are the gold standard. The turnaround time is 1.5-2 hours which makes a huge difference in terms of reaction times and in terms of treatment decisions."
"Turnaround" basically means the rate at which the diagnosis results become available, whether they are quick or slow, and helps physicians in quickly determining what interventions to perform on their patients.
"While they are coming up with some here I do not think they can scale up to meet the needs of the country."
Posas says that the Philippines should do what China and South Korea did with their patients.
"If we are able to identify those who have the virus, we can isolate [them] in safe places and retest them to show they have cleared the virus. China and Korea have done that successfully."
Lim established Art Rocks about eight years ago, and his purpose was to "to augment the training of urology residents and post-grad training for the consultants,"
Senator Miguel Zubiri, who was one of the first politicians in the country to test positive for COVID-19 is also a member of Art Rocks. Zubiri said that his test was 'accurate', but had no symptoms after several days.
"I feel that the remaining available testing kits should be utilized by those who need them the most, like Frontline medical personnel and Symptomatic patients especially the elderly. In my case, I feel that the first and only test I had was accurate as I remembered that I had a slight fever Wednesday last week and was asymptomatic already by Monday after."
Zubiri will continue his quarantine process and will be getting one of those kits for more accuracy in future treatments.
"It's possible that I'm beating the virus so I will just continue my isolation for another 8 days to complete the protocol. Whatever test that will be done on me later on will be from the 10,000 kits our private sector group Art Rocks is paying for and bringing in from Korea as donations to frontline hospitals and not from government sources."
Art Rocks released an update saying that instead of 10,000 kits, they are aiming for 12,000, and they need 1,657,500 pesos.
You can donate to Art Rocks.
3893-0963-53
BPI Savings
Steve Lim
Art Rocks mainly did this because of the obvious lack of testing kits in the Philippines. A 27.1 billion pesos economic stimulus package has just been approved, and the government decided to allot more than half of it to the country's tourism industry.
This did not sit well with the Alliance of Health Workers (AHW). The group was furious because the government allotted "a big chunk, P14 billion of the economic stimulus package set up to fight COVID-19, and there [is] no mentioned budget for health work."
The 14 billion pesos will go to the Tourism Infrastructure and Enterprise Zone Authority (TIEZA) to support the tourism industry. 3.1 billion from the Philippine Amusement and Gaming Corp. (Pagcor), Philippine Charity Sweepstakes Office (PCSO) and the Asian Development Bank (ADB) will be used to "stop the spread of COVID-19, including the acquisition of test kits."
AHW National President Robert Mendoza says that the government's decision makes absolutely no sense whatsoever, especially at a time like this.
"We can't see any relevance in allotting [a] P14-billion budget for tourism out of P27.1B of COVID Response budget, while our health workers and patients suffered the most,"
The truth is that officials are worried that the lockdowns are killing the tourism industry.
Ventilators are very essential in treating patients suffering from COVID-19. Ventilators usually sell for P2,400 to P5,000 apiece.
"COVID-19 is a respiratory disease, and it can cause lung inflammation or pneumonia, which makes breathing difficult for patients. That's why ventilators are needed to help treat patients with the disease."
Cutting the health budget will mean lesser chances for those who are less fortunate. Treatment is very expensive, and only a few can afford it.
"Ordinary patients could not afford it; they prefer to die than paying expensive rent of ventilator. By cutting health budget means, kamatayan sa mamamayang Pilipino, that is the sad reality of our public health care system."
There are also many health workers who are stranded and can't go to work.
"The DOH did not release a proper guideline in terms of the 'leave credits' of our stranded health workers. They are worried if it will be deducted or not to their leave credits, which means they will be charged as 'no work, no pay."
But local governments and other organizations are helping out by sending various modes of transportation to pick up health workers who are unable to travel.
The Food and Drug Administration (FDA) have also mentioned that testing kits sold online have incredibly "very low reliability and accuracy."
Director General and Health Usec. Eric Domingo told DZMM that these kits are not FDA approved and deliver inaccurate results.
"Pinag-iingat po namin sila… Wala pong ganitong mga produktong registered sa FDA at pag ginamit nila ay hindi naman po natin masisigurado ang quality nito at accuracy.
"Ang test po na mga instant, kung totoo man po siya ay very low po ang reliability at accuracy ng mga ito," he added.
4 different brands of testing kits from China and South Korea have recently been approved by the FDA, but only private hospitals and the government are given the permission to buy them because it requires authorized personnel to operate.
"Sa mga ospital at sa mga laboratory lang siya puwede ibenta kasi hindi naman siya instant do-it-yourself kit,"
The DOH needs to work on giving laboratories and hospitals the approval on using these kits.
"Kailangan ang Department of Health (DOH) ay magde-designate ng mga laboratory kung saan maaari nang gamitin itong mga test kits na ito,"
It is also known that the Philippines wasn't really ready for COVID-19, since it only had 2,000 kits available before Duterte declared the situation as a state of public emergency.