His alter friend who tried to commit suicide after he was exposed
His family was shocked because they thought that he was straight
A Twitter user named June Faris shared what happened to his alter friend who committed suicide after somebody exposed him by posting screenshots of his nude photos and his conversation with a chatmate.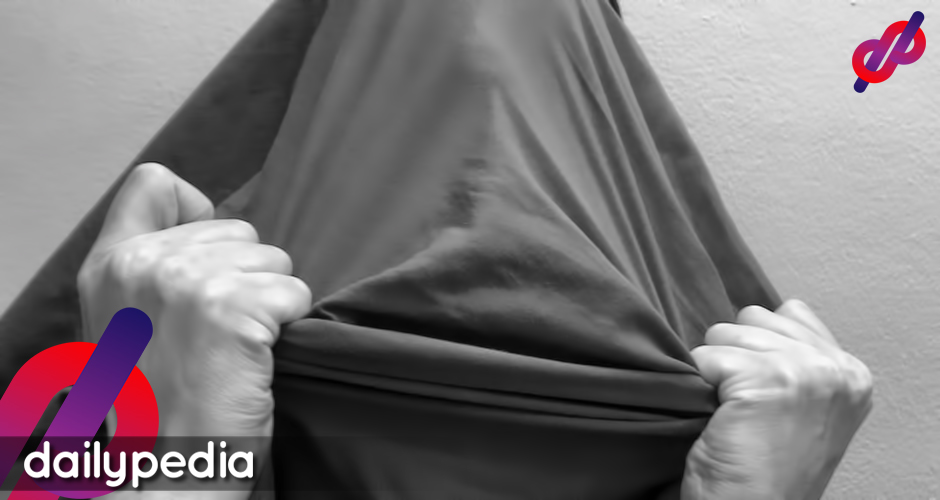 His alter friend's sister messages him because it was only his username that was mentioned in his suicide note. He was thanking him because he was the only one who comforted him during his darkest times.
He was the one who communicated with him before his account has been shut down. His sister did not even know he had an 'alter'.
Her friend's sister had only found out around the last week of January when somebody had spread screenshots of nude photos and his conversation with a chatmate. His family was shocked because he had yet to come out to them.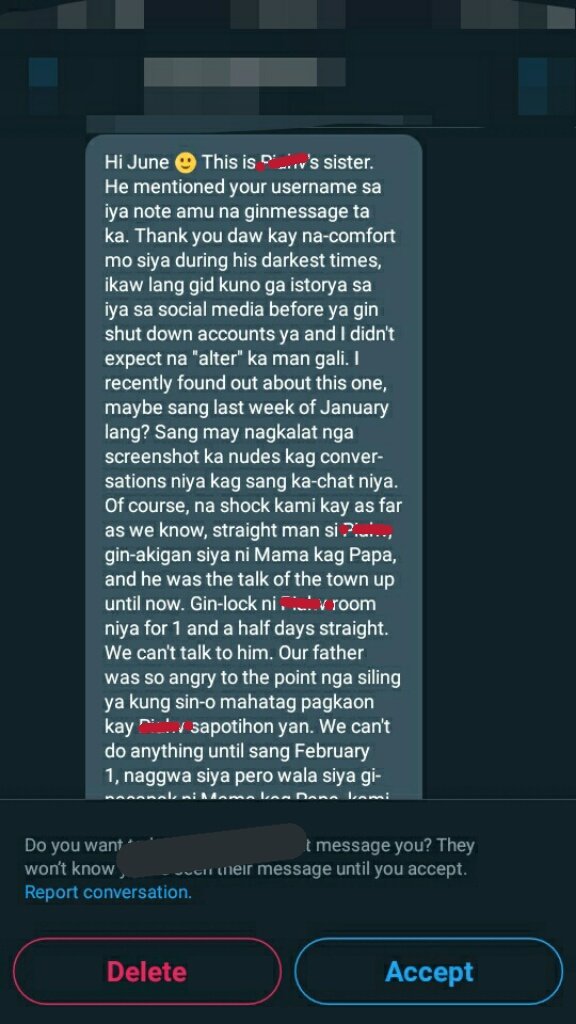 His parents were very mad at him as he became the talk of the town. He was locked up in his room for one-and-a-half days. The rest of the family could not talk to him pr even give him food because their father was too angry.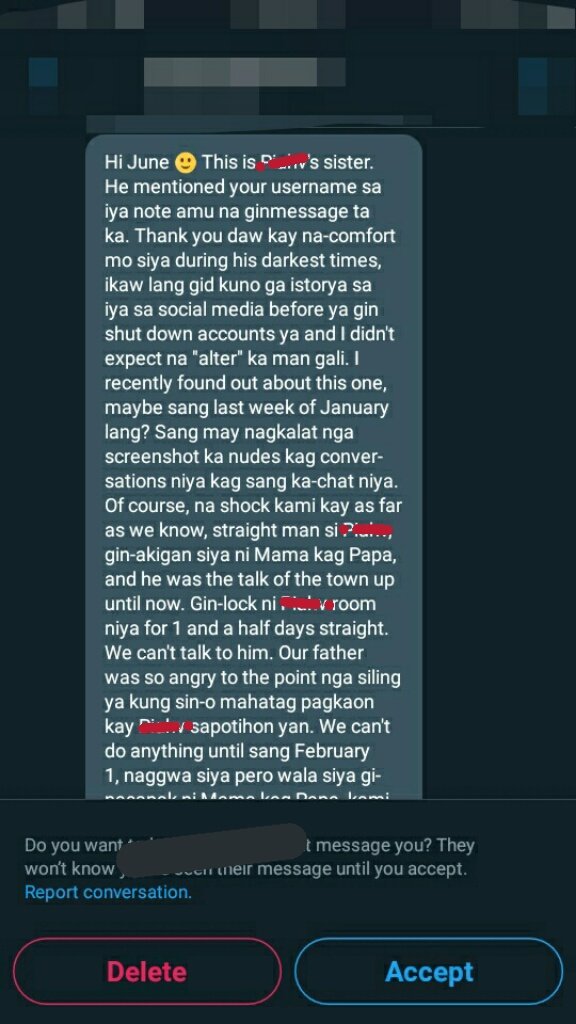 It was only on February 1 that he was able to leave his room. But only his two elder brothers and sister who would talk to him as their parents ignored him.
He stopped going to school and would only eat once in a day. They could hear him crying every night and he shut down all his social media accounts. One day around 6 P.M, they saw him lying on his bed with some bubbles in his mouth and unconscious.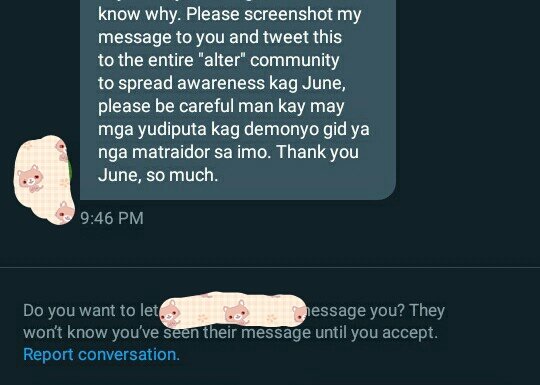 He had taken his grandmother's maintenance medicine in an attempt to take his own life. Luckily, he was found in time and was saved.
His friend's sister was now asking for his help to find out who exposed her brother. She also asked for June to screenshot her message and post it to the "alter community " to spread awareness.