Senator Grace Poe on Monday, February 24, said it became clear in a Senate inquiry that so far alleged violations committed by media giant ABS-CBN would not merit an automatic franchise revocation.
"One thing's for sure, at least in this discussion, more of the senators are convinced that if there are violations, and there are, that it doesn't necessary merit a cancellation of the franchise," Poe said.
"Narinig rin natin mula sa NTC (National Telecommunications Commission) na ang ilang violations ay hindi naman awtomatikong nauuwi sa kanselasyon. Hindi naman kaagad capital punishment. Hindi naman kaagad bitay ang hatol dito," she added.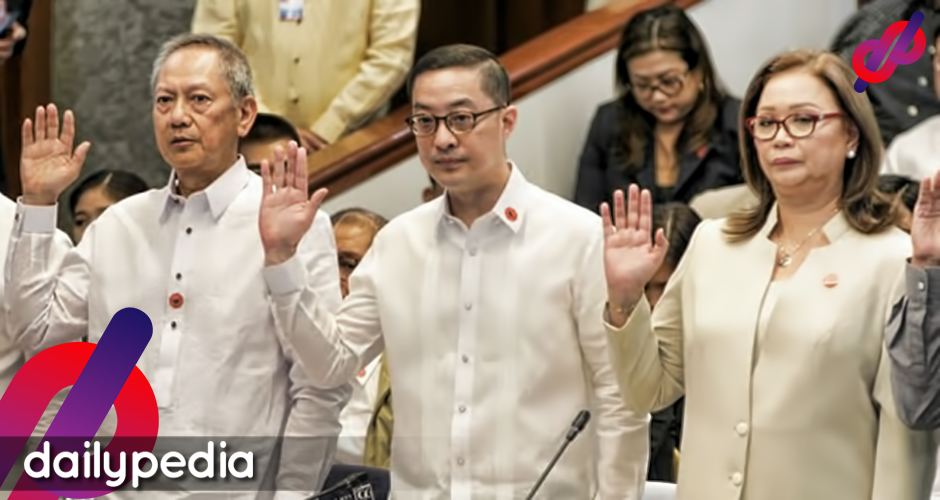 According to Poe, senators who had been apprehensive about the franchise renewal of the network are now convinced it should be allowed to continue operations, even as it admitted to some lapses during the Senate committee on public services hearing.
She said the committee found that ABS-CBN has been "serving the people" despite committing some "violations."
"Sa tingin ko mayroon tayong mga kasamahang senador na nung umpisa ay nag-a-alinlangan tungkol dito sa isyu ng ABS-CBN, pero nung narinig nila mismo 'yung mga kuwento ng mga empleyado, mga benepisyo na nakukuha, medyo nagpapalit na ng isip," she said.
Jon Villanueva, president of the ABS-CBN Rank and File Employees' Union, gave an emotional testimony before senators during the hearing.
Villanueva noted that the possibility of a shutdown has felt like "torture," with employees and their families facing an uncertain future.
He said they would likely have a hard time finding similar jobs, as slots in other TV networks are likely filled.
According to ABS-CBN president Carlo Katigbak, apart from the 11,017 artists, office workers, and talents, around 6,000 informal jobs from security agencies, janitorial services, and even production equipment suppliers are at risk.
Poe said senators have appreciated the network's willingness to acknowledge its shortcomings and improve its broadcast and advertising practices should Congress grant its request for a new franchise.
"Inaamin naman nila na may pagkukulang sila pero inuulit nila na sana naman mabigyan sila ng pagkakataon na itama ito at gawing mas mabuti ang serbisyo," the Senator said.
"Iyong pagiging mapagpakumbaba ng representative ng ABS-CBN ay appreciated naman ng marami lalong lalo na dito sa Senado," she added.
During the hearing, NTC commissioner Gamaliel Cordoba said ABS-CBN committed a violation with its TV Plus digital TV box service.
TV Plus provides 11 free exclusive channels, including the Kapamilya Box Office (KBO), a pay-per-view (PPV) service that allows users to view exclusive movies.
The KBO offering was one of the supposed violations cited by Solicitor General Jose Calida in pushing for the ABS-CBN shutdown.
In his quo warranto petition filed before the Supreme Court, Calida said the KBO channel is operating without necessary permits from the government, such as from the NTC.
"Since ABS-CBN Corporation, without the requisite authority from NTC, has been continuously operating from KBO Channel, and illegally deriving profit from this unauthorized enterprise, the State can ask the Court to enjoin such operation," Calida noted.
ABS-CBN has maintained that its broadcast services have the necessary regulatory approvals.
"ABS-CBN complies with all pertinent laws governing its franchise and has secured all necessary government and regulatory approvals for its business operations," the Lopez-led firm earlier said in a statement.
However, Cordoba said there was still a violation on the part of ABS-CBN because the NTC had yet to release guidelines on the PPV service.
"In a way po, may violation din po sila because wala naman po 'yung implementing rules and regulations dahil po gagawin pa po namin, dahil may ika-clarify pa po na part ng opinion," he noted.
But Cordoba noted that the said violation would only cost P200 fine and not a revocation of the franchise.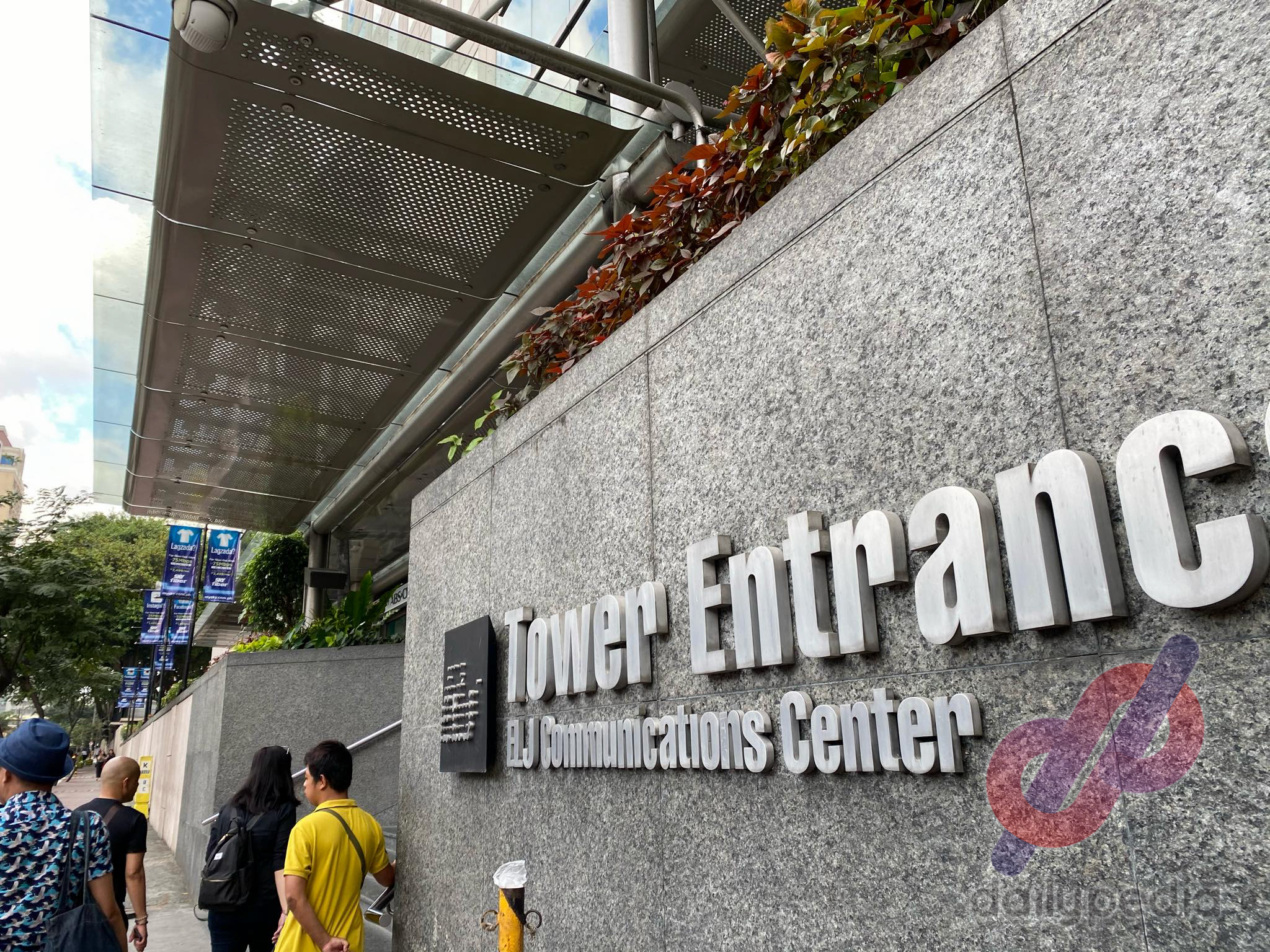 Thus, Senate President Pro Tempore Ralph Recto also said the network should only be penalized and not be shut down.
"Many of these issues, assuming there are any violations, puwedeng penalty lang," Recto said.
"I don't think that this warrants a death penalty or a capital punishment na papatayin natin yung kumpanya," he added.
BIR and SEC compliance
The Bureau of Internal Revenue (BIR) and the Securities and Exchange Commission (SEC), on the other hand, said ABS-CBN has not violated any corporate laws and has regularly paid its taxes for the past years, contrary to allegations lodged against the company.
"They are regularly filing and paying their taxes for the past number of years," Simplicio Cabantac, Jr., head of a unit of the BIR Large Taxpayers Service, said in the hearing.
Cabantac disclosed that ABS-CBN has paid P14.398 billion from 2016 to 2019, excluding income taxes which are due on April 15.
He said the amount also excludes income tax payments paid by ABS-CBN artists, employees, and talents.
Katigbak added that the network paid P8.859 billion in taxes withheld from its employees from 2009 to 2018.
The firm also went through a settlement deal to pay P152.44 million in taxes to the BIR for assessed deficiencies in its income tax, value-added tax, and documentary stamp tax payments last year.
For his part, SEC Commissioner Ephyro Luis Amatong said he was not aware of any violation or ongoing complaint against ABS-CBN before the corporate regulator.
PCC warning
The Philippine Competition Commission (PCC) warned of a less competitive environment among TV networks should ABS-CBN is shut down.
PCC Commissioner Johannes Bernabe said this scenario may negatively impact Filipino consumers.
According to Bernabe, ABS-CBN, together with GMA, TV5, and CNN Philippines, control 89 percent of the industry, with at least a third controlled by the Lopez-led firm.
He said an estimated 15 percent of ABS-CBN viewers would gravitate toward GMA in the event of a shutdown.
He noted that having less choices lead to higher costs for other dependent industries like advertising and manufacturing.
"The more players you have in the market, the more they try to outdo one another," Bernabe said.
"Innovation is always good for consumers who will have the better quality of service," he added.
Labor
Meanwhile, ABS-CBN is also "fully compliant" with labor laws.
Mark Nepomuceno, former head of ABS-CBN Corporate Services Group, said the company has received "clearance" from the Department of Labor and Employment "a few weeks ago" affirming "its compliance with general labor standards, occupational safety and health, and security of tenure."
When asked by Senator Joel Villanueva if ABS-CBN was practicing "endo" (short term employmeny), Nepomuceno said "no."
Katigbak added that ABS-CBN will "continue to find ways to better take care" of its employees once the franchise is renewed.
Franchise renewal still unclear
While it seemed that the Senate hearing helped ABS-CBN clarify the issues hurled at them, the route to renewing the network's franchise remained unclear.
Justice Secretary Menardo Guevarra said Congress must still come up with a resolution for the network to be allowed to operate pending approval of its franchise renewal.
According to Guevarra, ABS-CBN's franchise will expire on May 4 and not on March 30.
"Congress, by a concurrent resolution, may authorize the NTC to issue a provisional authority subject to terms and conditions as the NTC may deem fit to ABS-CBN and other entities similarly situated, authorizing them to continue operating subject to Congress' eventual disposition of their renewal of the application," he said.
Before the hearing ended, Poe instructed the NTC to submit to her committee clear guidelines on the issuance of a temporary permit while the franchise of a network is still pending; a breakdown of the number of employees of ABS-CBN; a position paper from the PCC; and the possible economic impact of a closure of the network, including the total amount of taxes the government stands to lose.
Poe said the committee has yet to decide if there will be another hearing.
Poe's committee opened its first hearing on the franchise of ABS-CBN on Monday as the lower chamber has yet to act on pending bills before it.
At least 12 bills pushing for the franchise renewal of the network has been pending in the Duterte-controlled Congress.
House Speaker Alan Peter Cayetano said Congress will only set hearings on ABS-CBN either in May or early August, when its franchise would have already expired.
However, Cayetano noted that the House of Representatives is already coordinating with the NTC to grant the provisional authority to ABS-CBN.
Both President Rodrigo Duterte and Cayetano, who were running mates in the 2016 elections, have axes to grind with ABS-CBN.
The President had accused ABS-CBN of not airing his paid political ads, while Cayetano alleged that the network gave unfair airtime to vice presidential candidates during the campaign.