Netizens were amused with Senator Nancy Binay's facial expressions during Senate President Tito Sotto's conspiracy theory video at the Senate hearing about the 2019 novel coronavirus.
They said that they can relate with Senator Binay's reactions and that she's a "mood". 
Senator Nancy Binay has gained attention online due to her reactions while Senate President Tito Sotto introduced a 2019 novel coronavirus conspiracy theory video at a Senate hearing about the virus.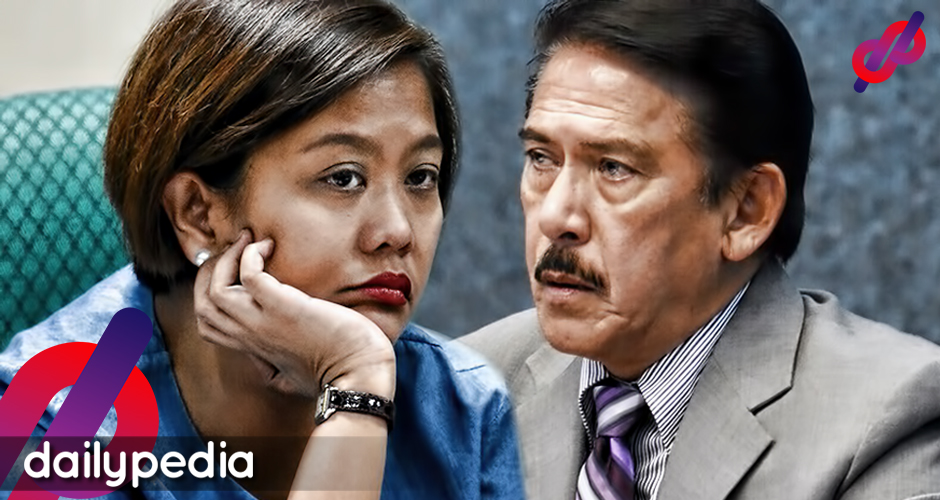 "Meron tayong kasabihan eh. If you want to defeat an enemy, know the enemy. Ano ba itong virus na ito?" Sotto said before playing the video that did not cite any official sources.
It showed and claimed that the nCov is a form of biowarfare that was developed by the United States to defeat China.
But apart from the issue about the video's credibility, netizens were amused with Sen. Binay's reactions.
Twitter users said that they can relate with the senator because of her facial expressions.
https://twitter.com/krizzy_kalerqui/status/1224933133943898113?s=21
NANCY BINAY IS SUCH A MOOD pic.twitter.com/BWWbfZ9Lde

— Rant (@RantNatin) February 5, 2020
https://twitter.com/ibrsalazar/status/1224887596305846274
A netizen even compared it with a student's reaction whenever their "pabida" classmate says something wrong.
Hitsura mo nung mali ang pinagsasabi ng klasmeyt mong pabida.
ctto. pic.twitter.com/I9lF04xLYn

— Pepc Paloma (@pepcpam) February 5, 2020
Aside from amusement, others used this as a way to express their admiration towards the senator.
https://twitter.com/nitzelai/status/1225005216971411456
because the air binay 3.0's released and she's had a pretty good track record i am about to disclose a secret ive only told like 3 people which is that i voted for nancy binay last year and about 90% of the time she hasnt really disappointed https://t.co/HxzZm6DAQ3

— Andrew Mencias (@andymancy) February 5, 2020
https://twitter.com/geloroslin/status/1224960042442448896
In an interview, Sotto explained to the reporters that the lady senator was "kumakain ng Cheetos."
As of February 5, there have been three cases of the coronavirus in the Philippines. The third case, which a 60-year-old grandmother, has recovered from the disease and has been allowed to return to China.
A total of 980 people worldwide are reported to have recovered from the virus as of this writing.