Voltes 5 Legacy will be on air soon
Direk Mark Reyes and his team are putting in the extra effort to perfect every detail
Fans are excited for the comeback of one of the most popular shows in the country's history
Voltes 5 is a Japanese anime television series produced by Toei Animation and Nippon Sunrise.
The show aired from 1977 to 1978 and was loosely based on the French Revolution. It became popular in several countries such as Indonesia, Cuba, and most especially in the Philippines.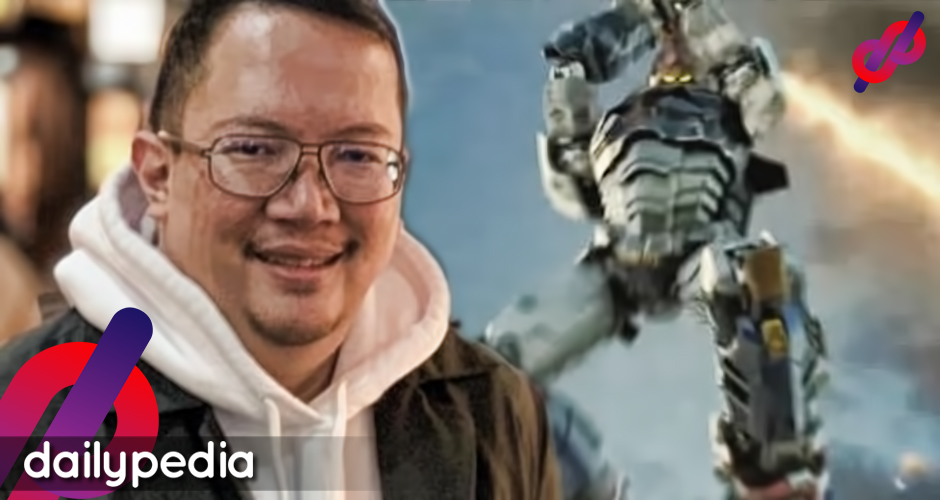 Voltes 5 also covered themes such as social stratification and racial discrimination.
GMA is currently working on an upcoming tv series adaptation called Voltes V Legacy. Mark A. Reyes is one of the production heads of the upcoming show.
A one-minute trailer was released days ago and Filipinos got excited given that the CGI used was better compared to other teleseryes.
The trailer was released on New Year's Eve and gained over a million views in just 24 hours.
Powerplay Ware, a well known online shop that makes videogame-themed shirts, applauded the production and Reyes's work.
"We got new information about the upcoming 'Voltes V' live-action remake by GMA 7, and from the looks of things, the director, Mark Reyes and his team are indeed determined to make this adaptation of the beloved Super Robot right."
PowerWare got more information about the upcoming show from different groups and on Reddit.
All the work done on the trailer were all recorded in the Philippines and was approved by TOEI, a Japanese film, television production, and distribution and video game developer and publisher corporation.
"Apparently the entire production of the teaser trailer (and yes that includes that amazing shot of 'Voltes V' and his redesign) are all done here in the Philippines by GMA in partnership with Riot Inc. Post Production with the supervision and approval by TOEI."
Production of the show will not be rushed, instead the team will take their time and try to perfect every aspect of every episode.
"Now if that information is not enough, we also got info that unlike past GMA shows that were rushed to air, GMA instead will be adapting a similar format of shooting and doing post production work of the entire series before even episode one goes on air, similar to what is being done in the US for their shows."
Most local shows do not really care about the little details, as long as the story is there then that's it. PowerWare is very excited hearing about the extra effort that the team is putting into the show.
"This means, that they will ensure that the quality of each episode is really good which includes the CGI, the direction, script, etc. This is quite unheard of for local television, and this gives my hopes up even more for this show."
According to Reyes, GMA's video graphic department is working with Riot.Inc in making the animation of the series, and all is approved by TOEI Company.
Riot.Inc is a post production company that specializes in CGI and visual effects.
Back in 2012, Riot.Inc won the best visual effects award at the Metro Manila Film Festival for Panday 2. They've also won the three other awards.
The pilot episode for Voltes 5 Legacy will be coming soon.
It is rumored that Ruru Madrid will be playing the lead role of Ken'ichi Go (Steve Armstrong). Mikee Quintos and Kyline Alcantara would be joining the cast as well.
Rumors about the comeback of Voltes 5 started in 2018.