Sherilyn Mendiola eats only her employer's leftovers to survive
OFWs were able to relate with what she is doing
Sherilyn Mendiola, an OFW from Zamboanga City who is currently employed in Qatar, shared a video of herself eating her employer's scraps and leftovers which garnered mixed reactions from netizens.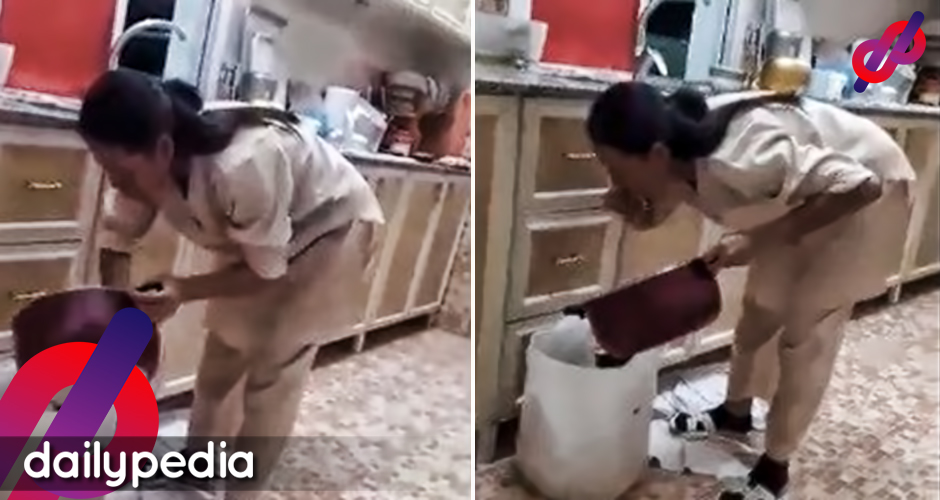 In the 20 second video, Mendiola can be seen eating from a big pot with her bare hand.
She was placing the pot on top of the trash bin as she was eating from it. The video then shows her emptying the pot into the trash bin.
According to her, the food that she was eating was actually her employer's scraps.
"Para-paraan lang para mabusog kaysa naman itapon sa basurahan. #Ofwlife," she captioned her post.
Her owner usually wants any leftovers to be thrown away, but Mendiola would rather eat them in secrecy.
It is not clear whether or not Mendiola is getting fed properly, but she resorts to this kind of behavior as to not waste food, and to feed herself at the same time.
Mendiola is lucky compared to other OFWs. Some employers would actually give their OFWs expired food.
Mendiola also revealed that most employers would rather throw away leftovers than feed it to helpers.
Mendiola then said that her New Year wasn't really exciting.
"Malungkot ang New Year namin dito," replied Mendiola to one of the comments.
Her video was relatable to many netizens.
"Kawawa talaga mga OFW. Kaya yung iba huwag request nang request sa gustong hingin nila, hindi niyo alam ang mga pinagdadaraanan nila."
"Huwag kang pumayag na ganyan gagawin sa yo ng amo mo. Hindi masama mag-demand sa kanila kasi obligasyon nila yan."
"Reality ginagawa ko din yan kesa magutom, diskarte lang."
A lot of OFWs have done this and are still doing it. One netizen said that what Mendiola is doing is smart because employers don't want them eating at the dinner table.
Food is also usually insufficient which is why OFWs do this kind of practice.