A De La Salle-College of Saint Benilde student files a case against a program head after learning the latter accepts Php20,000 in exchange for a passing thesis.
A Benilde whistle-blower exposed that a program director of De La Salle-College of Saint Benilde who would let students' theses pass in exchange for Php20,000.
A Bachelor of Science in Business Administration with a Major in Export Management thesis coordinator named Ariel Pineda is being accused of masterminding more than one incident of which that happened during the October to December trimester of 2018.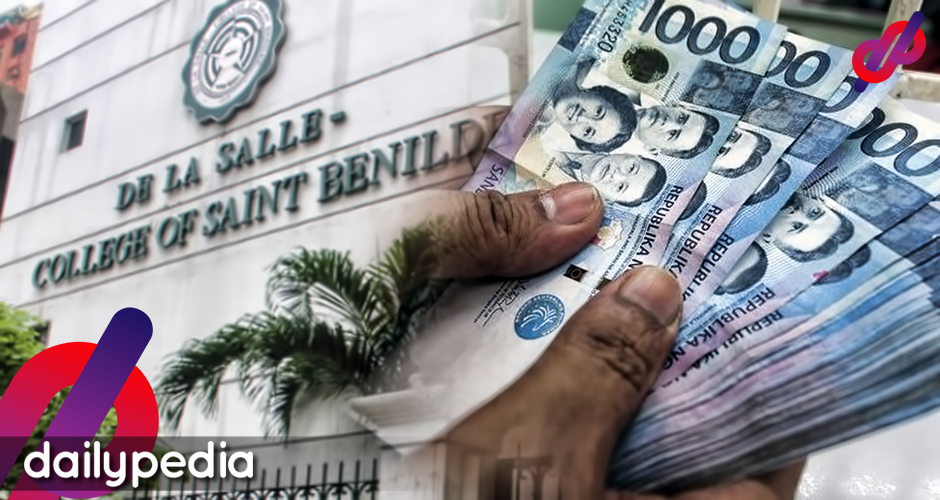 Apparently, in January 2019, AK Paras met Andy Tan (not his real name) and talked about their thesis projects.
The conversation was casual until Tan stated that his thesis group had paid Php20,000 to make sure that they would pass the class. He added that he contributed Php5,000 to that payment.
Paras was said to be bothered by the situation as his father helps vet appointed officials for a government office. He thought that it was the only case of the anomaly but he was wrong.
In September 2019, Paras dined with friends in Poblacion and one of his friends, Enzo Santos (also not his real name), said that his group also paid Php20,000 for their thesis to be passed.
The thesis coordinator was said to be a well-known professor in the Export Management Program and he communicated well to his students, according to Paras.
The young man decided to persuade his friends to file a complaint but the two men were hesitant as they were afraid that their credentials would be withdrawn. This did not stop Paras as he went ahead and filed it himself on October 3, 2019.
"If we do not speak up, who else will? It's also my personal crusade to fight corruption. It's very much against the values of La Salle," he said in one interview with Rappler.
Three months after the complaint was filed, even with the investigation regarding the matter is still ongoing, Pineda was promoted to the chairperson of the Export Management program. According to Facebook messages between Paras and Tan, there had been so many cases of this happening. But not everyone can pay as Pineda chooses which groups he would receive cash from.
Tan added that it seemed like Pineda doesn't like girls who looked chatty.
"Hawak niya buong facility. Plantsado na lahat yun," Tan wrote.
Meanwhile, according to Santos, there was also a middle man named Matthew Cotas who was also an Export Management student. Paras said, "Mr Cotas created a Facebook messenger group chat last October 11, 2018…for purposes of communication on how the bribe money will be given to Mr Pineda."
They were instructed to deposit the Php20,000 to a BDO checking account that was named after someone else.
The case has resulted in a high profile investigation as it involves a program head. According to Brother Edmundo Fernandez, that the issue is currently being "investigated… with utmost diligence in full compliance with the due process of the law."