Channing Smith shot and killed himself after being outed as bisexual online by a classmate after an argument
District Attorney Craig Northcutt says that there will be no criminal charges filed
On September 23, a junior high student from Coffee County Central High School in Manchester, Tennessee committed suicide after being exposed as being bisexual on social media.
Channing Smith, who died at the very young age of 16, shot and killed himself a few hours after a classmate of his posted explicit messages of him interacting sexually with another male classmate.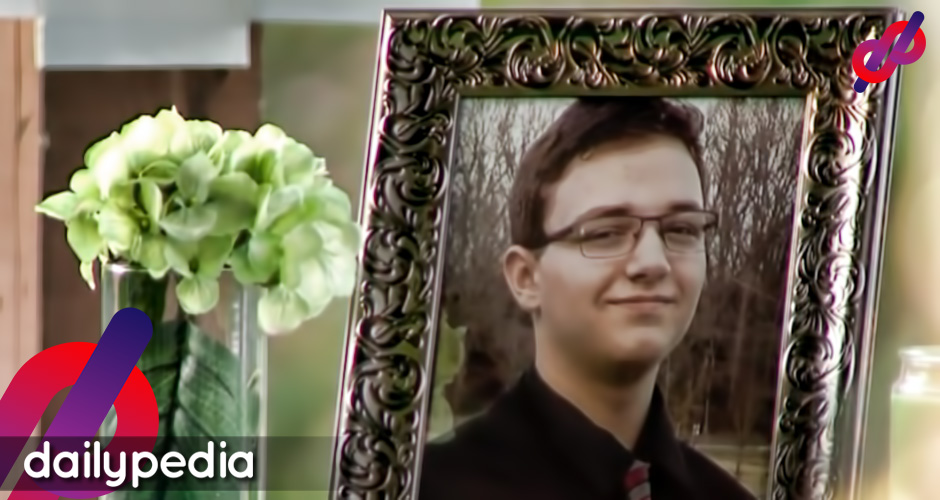 Channing apparently got into an argument with the classmate who posted the screenshots, forcibly outing Channing.
Before taking his own life, Channing went on Instagram and said that he felt betrayed.
"I really hate how I can't trust anyone because those I did were so fake."
According to reports, Channing was very sensitive of his sexual orientation, and only a selected few knew about him being bisexual.
Channing's brother Joshua, said that what happened was so messed up.
"He was absolutely humiliated. There was no way he could have gone to school afterward."
Students were left devastated with what happened, and later set up a Facebook group called 'Justice For Channing'.
https://www.instagram.com/p/B28RCDeJgcb/?utm_source=ig_web_copy_link
Billy Ray Cyrus also showed up during the memorial service and sang "Amazing Grace", which is usually the song that Channing plays on his tuba, then took Channing's motorcycle for a ride.
Crystal Smith, the mother of the deceased, said that the whole thing could've been avoided if people were more sensitive to others' feelings.
"Just because you think it's cute or funny to make somebody embarrassed or humiliate them, think again. Because if somebody would have realized that, my son would not be dead."
Joshua was disappointed with how the director of the school, Charles Lawson, and the state officials handled the whole thing.
Lawson said that the school won't be saying anything regarding the matter.
"[The school] not at liberty to make any statements concerning the matter at this time.
"Counseling was provided at the school for students and staff who were struggling with what occurred. The Tennessee Suicide Prevention Network has reached out to provide resources for those that are dealing with this difficult situation," he added.
Channing's family has since urged district attorney Craig Northcott to perform legal actions against the people who exposed him.
But unfortunately, Northcott has a history of being against the LGBT community, and their request will most likely not be acted on. Northcott was previously under fire after saying that he wouldn't prosecute LGBT domestic violence since he doesn't consider gay marriage as real marriage.
Northcott also said he won't prosecute county clerks who deny issuing marriage licenses to same-sex couples.
Northcott denied that he and his office failed to investigate the incident. He even said that he was affected by Channing's death.
"I, like the rest of the community, am deeply saddened by the tragic loss of the young life of Channing Smith."
Northcott claims they have done everything that they can to get involved in the matter, but mentions that there are limitations to what he can do.
"My office has encouraged, cooperated in and supported the investigation into the events leading to this death. Ethically, I am prohibited from commenting on an open investigation or prosecution."
But Northcott says that it is possible for a prosecution to be conducted, given the right variables.
"When all relevant facts are available. My office will advise the Coffee County Sheriff's Department on what charges, if any, we believe are appropriate to help guide it in that decision."
On November 26, Northcott said that no criminal acts occurred with regards to the suicide of Channing.
"Upon the completion of the full investigation into the circumstances of Channing Smith's death by the Coffee County Sheriff's Department and this office and after a review of the criminal statutes of this state, I have determined that there is not probable cause to believe that any crimes have been committed in this tragic situation."
He sends his condolences and prayers to Channing's family and concluded that no prosecution is going to happen.
"Thus no criminal charges or juvenile petitions will be sought by this office. The family remains in my prayers, and I hope that all of Channing's friends and family can find peace in this difficult time."
Joshua said that rules on things regarding the incident should be more strict, and if possible newer ones will be passed. These kids need to know that there will be punishments for unwanted behavior.
"Supposedly there's not laws in place that affect minors, and harassment and bullying have to show a pattern. Hopefully we can get more modern laws in place. My main concern is it's going to send a mixed message to these kids that they can do what they want and there's not repercussions."
Joshua said he was unaware that his brother was into boys, but mentioned that they would have accepted him regardless.