Filipino surfer Roger Casugay is currently gaining attention from netizens not because he won a medal at the 2019 Southeast Asian (SEA) Games but for his heroic act.
In a post shared on the 2019 SEA Games Facebook page on Friday, netizen Jefferson Ganuelas narrated how Casugay set aside the chance to win the gold medal in the surfing competition to rescue his Indonesian competitor Arip Nurhidayat.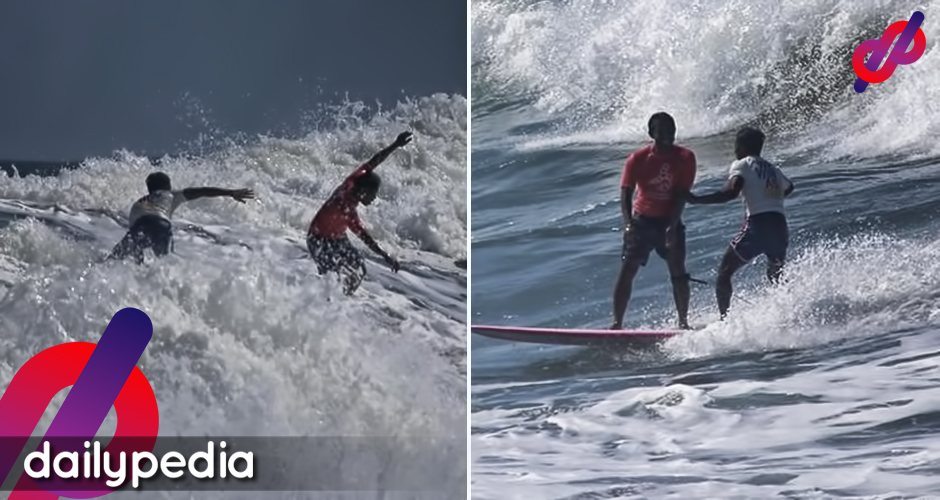 According to Ganuelas, Nurhidayat almost drowned when his leash was detached from the surfboard during the competition and big waves started to hit him.
Casugay then came to the rescue after seeing his opponent being swept away by the waves.
He swam towards the floating surfer and put him onto his board.
Both surfers safely returned to the shore.
Ganuelas uploaded photos of Casugay's heroic deed during the men's longboard open competition for surfing at the Mona Liza Point in San Juan, La Union on Friday.
"Indonesian longboard sensation @mencosss broke his leash and [was] swept away and being pounded by triple overhead bomb waves at monaliza pt.," Ganuelas wrote in the caption.
"Local surfer @roger_casugay rescued him not minding the ongoing race for gold medal. #pilipinoheart is soooo goood!!! One of the best," he added.
After the incident, the event was put on hold until further notice.
A lot of netizens immediately aired their reactions after seeing the post.
One wrote: "Salute to you Roger Casugay! A true Filipino good heart and a pride of Filipinos. Keep up the good work. God bless you!"
"This is the best thing I've seen this day. Definitely made my day. What a good SEA Games this year is," another netizen said.
Another one commented: "Human life over the gold. It is the best example of being human, of humanity."
"Sportsmanship. ❤ That's what the games should be about. Thank you Roger and we hope Arip is doing well," a netizen said.
Another one added: "His selfless act is solid gold to me! Hats off to you, Roger Casugay! 😊 We, indeed, win as one!"