A woman got a simple but creative proposal from her partner.
They were walking in the park when he suddenly asked her to make a trade on the popular game Pokemon Go.
She was refusing it at first but got surprised when she looked at the Pokemon's nickname. 
Proposals have been a trending topic ever since social media became a part of our lives. There have been countless proposal videos that went viral over time. Whether it's grand or funny, people seem to be fond of seeing the reactions of the people involved.
But one Facebook user took the simpler but creative route when he proposed to his girlfriend. Lannie Morgan thought that it was just going to be a normal walk in the park with her best friend, her puppy, and boyfriend Ethan Taylor.
As they were both fans of Pokemon Go, he told her that he wanted to trade Pokemons with her. She wanted to reject his trade because he was giving her a rare shiny Mewtwo Pokemon, but then he told her to look at its nickname.
That's when she saw it had been renamed to "WillUMarryMe". How sweet is that?
"For anyone that doesn't know the story. I proposed in the best way I knew how. I asked her to trade me a pokemon as we were on a walk with our puppy and her best friend. (Her best friend knew about the whole thing.)"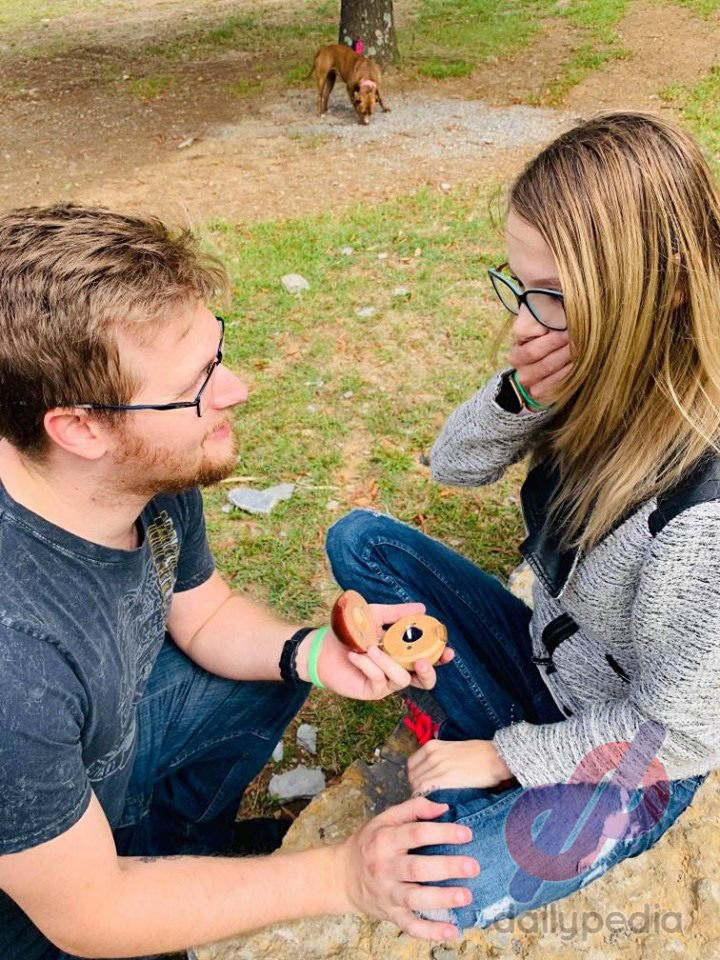 "When we were trading she looked up and said, 'No I'm not taking your shiny mewtwo!' And I replied 'Look at what I nicknamed it!' And as she looked I got down on one knee pulled out my pokéball and asked the most amazing girl I've ever met to spend her life with me! She said YES! I'm down a shiny mewtwo but I've gained a soulmate," he said in his post.
When Dailypedia asked Ethan to tell us a bit about their love story, he said that they actually met online and that he found her beautiful so he added her on Facebook.
He didn't really flirt with her so he was surprised to see that she accepted his request. But that feeling of didn't last long because he saw her posts and it "broke" his heart as they were not only emotional but spoke of her health issues as well. This pushed him to cheer her on every day by sending her an inspirational quote.
"I did this for about a month. She would reply sometimes. I was content with just her friendship. I never believed a girl like that would go after someone like me anyways," he honestly shared.
But when Lannie posted a crying video on her TikTok page, he wasted no time and told her that if she needed a friend, he'd come over. And she said yes so he dropped everything that he was doing and drove an hour just to see her. This went on for four days before she got admitted to the hospital as her heart was having problems.
"I drove up to that hospital every single day after work until I had to work again the next day… She was worth it. She still is worth it. My soul has known hers forever. I know our love for me feels like a gushy movie, that no one believes in. But it's real. And it's true."