The boyfriend might have a farting fetish
Netizens say this is unhealthy
Twitter [email protected] shared a weird yet disgusting story that currently has over a thousand likes.
The screenshots were taken from another social media platform and tells a story about a girlfriend and her weird partner.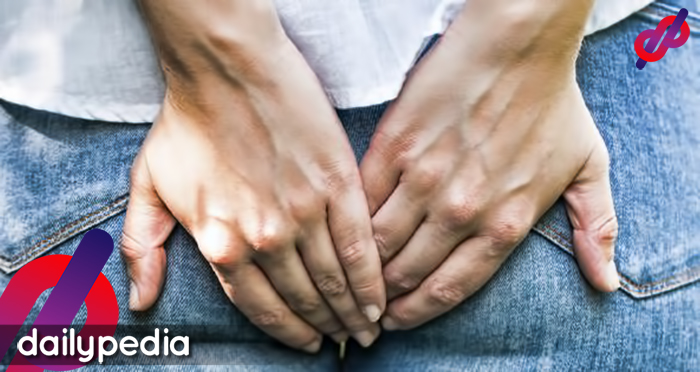 A woman started off by saying that she has been with her boyfriend for almost four years now. Being together that long, they have grown comfortable with one another.
Being in a relationship produces quirks and peculiarities, which she is okay with when her boyfriend does these things.
But she details one time when everything just went weird between them.
Her boyfriend has a habit of farting when they are together. He would also let her know that he will be farting before actually doing it. After farting, the boyfriend would rate his farts and describe the odor produced.
His farting usually happens when he is close to her or when they are in a tight place.
On the night of September 1, her boyfriend was farting excessively, to which she thought that he may have eaten a little too much.
My boyfriend (27 M) thinks it's funny to fart in my (25 F) face. pic.twitter.com/AFvk2V5dfS

— relationships.txt (@redditships) September 1, 2019
She was trying to sleep but he farted repeatedly with only small intervals between farts.
The boyfriend was working on his computer and would rip out noisy ones then he would direct them to her as she was trying to sleep.
The boyfriend then stood up and positioned his butt 6 inches from her face. She thought he wouldn't do it but he farted, twice.
She got pissed and asked him if he really needed to do that.
He gave a surprising answer.
"I've always wanted to do it to my dog but he wouldn't stay still."
She asked users if she should be worried about this.
Netizens had something to say about it.
I really don't see why people think this is funny. It's absolutely disgusting and really really rude. Same goes for burping in ones face.

— Julian Douglass (@JulianDouglass) September 1, 2019
Ugh NO. Like, I have IBS and that's a hard no right there.

Funnily enough my abusive ex had a similar approach to farting. Not as extreme, but if he's doing it persistently to deliberately wind her up, that's a red flag.

— Katie Halinski 🐦🦖 (@Liminalitea) September 2, 2019
Looks like this chick has really low standards. Then again, that 9 incher probs makes this fart thing all better, right? Or his 6'5" stature? If he doesnt have any of these, she just has low self esteem. Then again what do I know, I got banned of that reddit for being too real.

— RealRecklezz (@realrecklezz) September 1, 2019
You're not a hostage.

Break up with him. pic.twitter.com/xl8rUCSZzL

— Nap Girl Summer (@GraceKenyata) September 1, 2019
I have had a few relationships bith healthy and unhealthy, and in precisely NONE of them was anything even close to this a thing that happened. It's disgusting.

— Rrrrrose (@Anaemic_Royalty) September 1, 2019
Well, you need to tell him to not ever do it again and hold him to that, because that's disgusting and you are allowed to set boundaries. If it's a sex thing, uhhh, probably dump him.

— The Wyzard 📚💖 (@WiseWyzard) September 1, 2019