Shellete Gipa, a graphic designer from UP Diliman is going viral for all the wrong reasons
Gipa is getting investigated for stealing artwork from Hong Soonsang, a well known South Korean illustrator
Gipa recently issued an apology saying that she was sorry for what she did
Shellette Gipa, a freelance illustrator, graphic designer and a Bachelor of Fine Arts Major in Visual Communication graduate from the University of the Philippines Diliman is being bashed on social media for plagiarizing the artwork of South Korean illustrator and artist Hong Soonsang.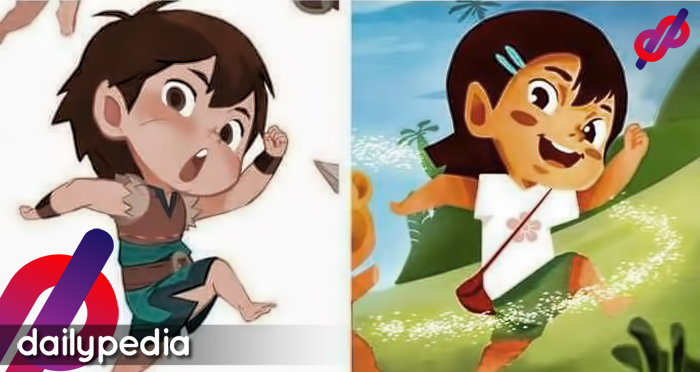 A children's book, The Little Hero, was published late last year but only saw success recently in terms of sales.
Alanna Michelle Escudero, the author of the book, along with the publisher Kahel Press knew nothing about the plagiarism until it started coming out on various social media pages dedicated to artwork and illustrations.
It was netizen Paolo Magtira who posted side by side photos of Soonsang's work and the ones from the book.
https://twitter.com/kolokomiks/status/1173165680834666496
Magtira initially posted about the plagiarism that Gipa committed but took it down after she promised to issue a public apology, which she did.
Right after the apology, Gipa threatened to sue Magtira, and attempted to deactivate her Facebook account.
"I asserted to them (Gipa) that they keep their account up. They responded by threatening me with legal action if I try to talk about this issue again. If you're seeing this post this means that the illustrator chose to erase their account or deleted the apology and tried to do the same to their accountability," says Magtira.
Gipa then issued another apology saying that she was sorry for doing what she did.
"I would like to say sorry to those whom I've hurt and fooled. I'm sorry to everyone whom I have disappointed. I'm sorry if I created art that didn't come from my own efforts. I'm sorry that I used someone else's art to save myself. I know it's wrong. It's really wrong."
Magtira's post went viral on social media and was shared over 3k times.
Photos showed the drawings found in the book were very identical to what Soonsang produced.
News reached Soonsang all the way to South Korea, which made him really sad.
"I will not respond to this legally. I think that even the person who plagiarized my work is also suffering alone. Anyone can make a mistake BUT I hope that the same mistake doesn't happen again… And if possible, please donate all profits received [from the sale of the books] to charity." said Soonsang.
Kahel Press released a statement saying that the selling of the children's book will be put on hold as they will investigate the accusations against Gipa. Kahel Press even held a book signing event last September 14 before the plagiarism issue surfaced.
There have been many previous instances where graduates had their degrees revoked for committing plagiarism.
ah ibang artist… komiks naman ginawa nya pero halos kinopya lang din yung design nung main character

— ✨Riva✨ (@AKraiterSmith) September 15, 2019
https://twitter.com/oletarts/status/1173174162786881537?s=20
wow, galing UP? Noong doon ako, kahit definition lang sa assignment namin, bawal na bawal ang plagiarism.

— dar @ college, suffering (@dar_alt) September 15, 2019