Jette Banatao is the daughter of a rice farmer
Says that her father is suffering financially
Farmers, especially those that focus on planting rice, are not really doing too well, financially speaking, these days.
Planting rice does not really bring in a lot but things got even worse for these farmers since the Republic Act (RA) No. 11203 or the Rice Tariffication law was recently implemented.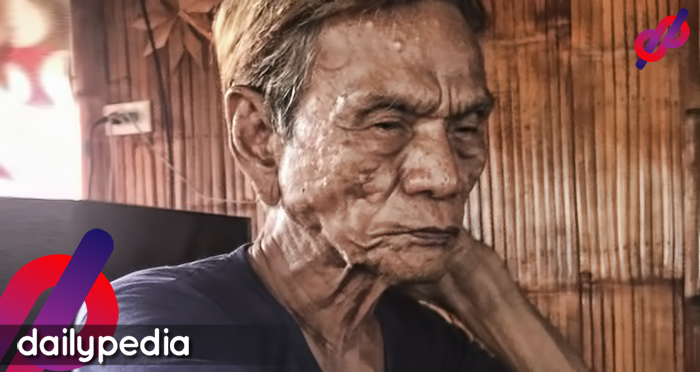 Netizen Jette Banatao, the daughter of a rice farmer, went on Facebook and shared how bad the Republic Act is for rice farmers.
Banatao says that her father, Gorgonio "Miguel" Ferrer, a 78-year-old rice farmer from Pangasinan, is thinking about quitting because he only makes Php 183.96 a day, which is not enough to take care of his daily needs.
Banatao is speaking on behalf of all the rice farmers in the country.
Banatao also says that if Senator Cynthia Villar's wishes will be followed, which is to make rice Php 5 per kilo, then most rice farmers would only make around Php 131.25 a day.
"Kaya bang bumuhay ng isang pamilya ang ganito? Mapapag-aral ang kanyang mga anak? Sinong anak ang gugustuhing magpatuloy na magsaka kapag ganito ang paiiralin ng mga namumuno?"
The farm gate price of rice was sold at Php 12 per kilo before the law was implemented. Now the price is getting lower and lower and can drop to Php 7 per kilo.
Ensuring food security, and making the agriculture category of the country stronger in terms of competition. is basically the purpose of the law.
Trinidad Domingo, a farmer and member of Pambansang Koalisyon ng Kababaihan sa Kanayunan (PKKK), says that the implementation of the law was devastating for rice farmers.
Given a four-month harvesting period, farmers can only earn up to Php 400 every 50 kilos of products sold.
On August 26, Cynthia Villar, who sponsored the bill said that palay prices will not go below 7 pesos a kilo.
"It (palay prices) won't go down to P7 a kilo, I assure you,".
Villar also said, "Kumikita na sila ng 5 pesos per kilo, I think 17 is really the regular price, it's too much to ask na maging 21, 20."
Netizens did the math and concluded that even if the price went up to 21 pesos a kilo, farmers would only make Php 5,564.00 a month.
One netizen theorized that Villar's real intention is to make farmers poorer and poorer until they have no choice but to sell their lands at a cheap price which the senator would buy to expand her Camella Homes real estate business.
Cynthia Villar passed the Rice Tarrification Law which is pushing farmers to go bankrupt.

Once they go bankrupt, she could buy the lands for cheap and build more Camella homes.

Her son Mark Villar being the head of the DPWH could make roads favoring the location of these-

— Iñigo Abellar #NoToROTC (@InigoAbellar) August 31, 2019
Netizens react.
Dear Cynthia Villar, putangina mo. How could you accuse the farmers for wanting to be hacienderos when they work all day under the sun just to get by daily. How dare you blame farmers for being poor and unproductive, they are the most hardworking people I know.

— 𝓡𝓮𝓲𝓷🖤 (@aireengraceee_) September 9, 2019
Do you see the pattern of how matapobre this senator is? pic.twitter.com/WVDow8HD9z

— Clintonology (@Simply_Clinton) September 9, 2019
last na, if you guys really cared for the farmers CYNTHIA VILLAR SHOULD HAVE NOT BEEN ELECTED IN THE SENATE. all tea, all shade.

— AC Mondragon (@ItsACsLife) September 4, 2019
https://twitter.com/Pianicorn/status/1168909075213684736?s=20
Cynthia Villar hates farmers and she doesn't deserve to eat a single morsel of food.

— NORMAN FUCKING RAQUEL (@Punongbayan_) August 29, 2019
https://twitter.com/i131091515/status/1169098762112782336?s=20
A big kudos to Senator Cynthia Villar, now our farmers are forced to sell their harvests at a very low price with very minimal or no profit because of the ability of big companies that can afford to import rice and sell them at a lower price.

— Ryn (@nxtmeg) September 4, 2019
Dear Cynthia Villar,

You're being stupid. These famers never aimed to be asenderos because they knew it will never happen. All they want is to be able to provide for their families. Education for their kids. Food for their table. Electricity for their homes. pic.twitter.com/CmUwvkUxQ6

— ann.e (@annemaranth) September 9, 2019
Ugh I keep saying they have the WORST coffee, and those PLASTIC PLANTS and trying-hard Pinterest decor is WHACK, it makes sense that this is the work of truly awful people. https://t.co/tzLqWKZE5v

— Mikhail Quijano (@mikhailquijano) September 10, 2019