Game streamer Akosi Dogie trended after he uploaded a clip of One Piece Stampede online.
He stated that it was only to promote the movie since the parts he uploaded are those included in the trailer.
The local distributor of the Japanese anime film released a statement asking people to stop leaking the film online as it is illegal and may cause serious consequences between the Japanese copyright owners and local film distributors.
Even if you're not someone that often watches movies in the cinema, you'd know that it's illegal to film the things that are shown on the screen.
So what happens if netizens caught you doing the said act? This is the current situation of streamer Akosi Dogie when he uploaded a video clip of the anime movie One Piece Stampede. The film is currently airing in local cinemas.
Recording of movies and posting them without the prior approval of the authorities is considered illegal.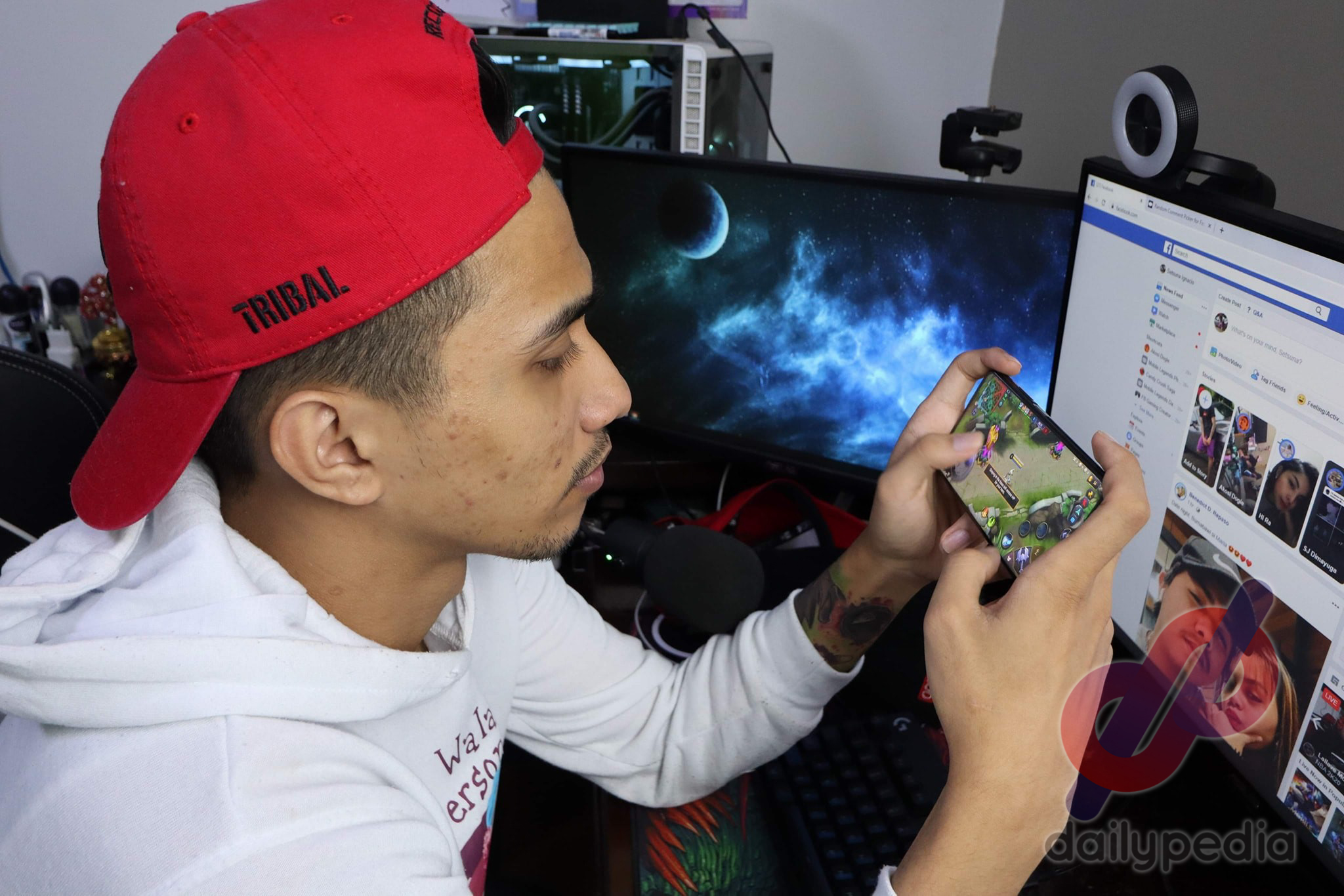 Akosi Dogie rose to fame by live-streaming his gaming experience, particularly his Mobile Legend battles. When netizens started calling him out for his actions, he said that he watched the movie and uploaded clips to promote it to those who are interested in checking it out.
He also said that it is a way of hyping it and supporting the anime community.
He continued on by saying that the clips he uploaded were merely "free promo" for the movie as the parts he uploaded are included in the trailer anyway.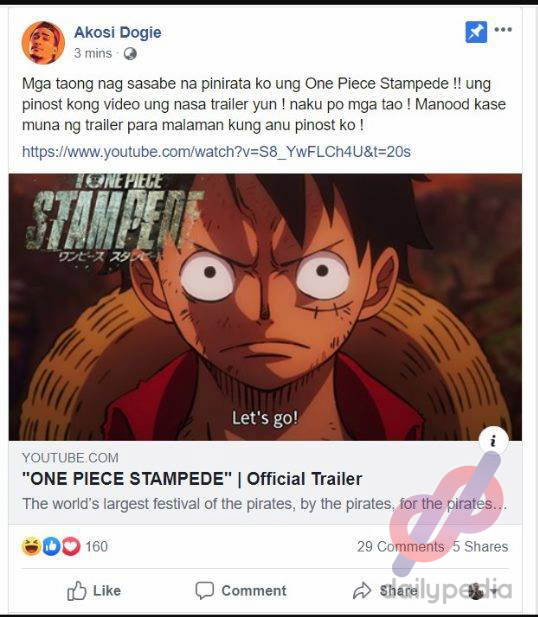 Other netizens and One Piece fans also expressed their disappointment regarding Akosi Dogie's actions.
ODEX Philippines, the company who distributed the One Piece movie, caught up on the whole fiasco and made their statement about it. On their Facebook page, they said that the country had just regained the trust of the Japanese copyright owners so they need the cooperation of everyone regarding this matter.
"We have painstakingly re-build the trust with Japanese copyright owners with a clean slate since the 2017 cinema video recording incident, now our anime community have taken another beating on credibility,
"We need your help to stop video recording in the cinemas," they wrote.
If the leaking of movies won't be stopped, Japanese owners won't be hesitant on cutting the ties completely to protect their craft. Other than that, they also added that anyone who will be caught doing so may possibly be jailed or fined.
"Our South East Asia anime cinema ticket sales is tiny compared to countries such as Japan, Korea, China, Taiwan, USA, and Europe. If there are more and more video leaks from cinemas in South East Asia, Japanese copyright owners will have no second thoughts to cut us off completely so as to protect their big markets,
"The actions of a few inconsiderate people who just want to show off that they are watching the movie could lead to dire consequences. Not only the perpetrator may land in jail or get fined, but the rest of us will see the end of anime movie releases in South East Asia,"
ODEX Philippines then encouraged everyone to message them if they find more clips or copies of the movie uploaded online.
Akosi Dougie has yet to give DailyPedia a statement regarding this matter, however, he still continues to hold his regular live streams on his Facebook page.