A school principal writes a letter to tell parents not to get angry if their children fail their exams
Says all students are good at something
Without a doubt, parents want their children to do good at school. There can be heavy pressure on parent and child for the latter to bring home good grades.
But a school principal from Singapore wrote a letter that went viral on social media. The principal said that parents should remember that exams do not determine their children's intelligence. Every student is good at something.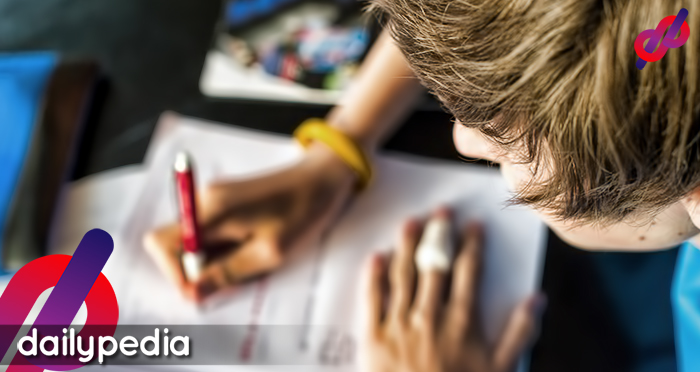 "The exams of your children are to start soon. I know you are all really anxious for your child to do well. But, please do remember, amongst the students who will be sitting for the exams there is an artist, who doesn't need to understand Math. There is an entrepreneur, who doesn't care about History or English literature."
He makes it clear that if a student isn't good at a certain subject does not mean that he has low intelligence, it's just that he is better at something else.
"There is a musician, whose Chemistry marks won't matter. There's an athlete whose physical fitness is more important than Physics."
There are parents who easily get mad when their children don't get a high mark. When this does happen, parents shouldn't do anything that would lower their child's self-esteem.
"If your child does get top marks, that's great! But if he or she doesn't, please don't take away their self-confidence and dignity from them.
"Tell them it's OK, it's just an exam! They are cut out for much bigger things in life. Tell them, no matter what they score, you love them and will not judge them," he added.
He concluded his letter by saying that parents should believe that their children will amount to something in the future. It is true that people who have highly regarded occupations are happy, but anything short of that does not mean a person is living an unhappy life.
"Please do this, and when you do, watch your children conquer the world. One exam or a low mark won't take away their dreams and talents. And please, do not think that doctors and engineers are the only happy people in the world."
Netizens reacted to the letter.
"Brilliant teacher everyone has their own capacity or uniqueness motivate and support them where they belong.. God bless"
"Thus, Parents should know about Multiple Intelligences. They should know what Intelligence has their child. Through this knowledge, you can better understand the behavior and inclination of your child. You can help the child choose the exact career and profession based on his/her Intelligence."
"Absolutely right…it would be nice if all teachers have these words of wisdom"
"Very true. Every individual has his/ her own talent. No matter what still we love and care for our children."
"This is excellent piece of wisdom, parents should not expect perfection from their children"