A passenger from the Philippines had his balut confiscated after a dog sniffed his bag at the Sydney Airport
Australian Biosecurity is all about protecting people and animals from diseases.
Facebook page Australian Security shared how their dog Tyla sniffed at a Filipino passenger's luggage that contained balut and other foods at the Sydney Airport.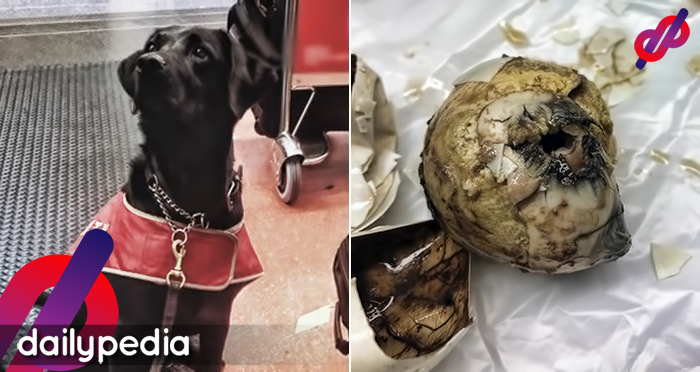 The biosecurity team has dogs that sniff out luggage that may contain items and foods that could possibly carry diseases that could affect the country's agriculture and ecosystem.
One of the dog officers, Tyla, sniffed out the luggage of a Filipino passenger and authorities immediately confiscated the luggage which turned out to contain many foods including 'balut'.
"Biosecurity officers found chicken eggs containing formed embryos concealed within a bag of peanuts, unknown fruit, green mangoes, and fish stuffed with pork meat."
The page explained that any kind of eggs that go into the country might carry diseases, specifically the bird flu that could have a negative effect on the country's poultry business.
"Eggs pose a risk because they could be carrying diseases of concern—most notably avian influenza. Also known as bird flu, this disease could significantly impact the health of Australia's poultry species and decimate our $2.9 billion poultry meat industry."
Any kind of meat can also cause problems since these products can also carry diseases. The Biosecurity team is even more cautious now since the African Swine Fever outbreak is still very much present in multiple countries.
"Meat products also pose a huge risk to our agricultural sector with the threat of foot-and-mouth disease (FMD) and African swine fever (ASF) currently spreading through other countries. Biosecurity is no yolking matter.".
Filipinos had to comment on the matter, saying that the team should know better about the 'balut'. They also mentioned that balut has no problems since it is already cooked.
The Biosecurity team responded by saying that they are just following protocol.
"We state the risks products pose in all posts so travelers have a better understanding of why we don't allow specific foods. Although correctly prepared boil eggs may not carry bacteria, we can't ascertain what temperature these eggs were exposed to, making them a risk. Whole eggs also require an import permit."