A woman was able to stop her husband's wedding ceremony
The relationship with her husband started when they were both studying in Cebu
Her husband left her and their kids
In Misamis Occidental, 41-year-old Cleofe Boquia stopped the wedding ceremony of her husband to another woman by showing up at the church and decalring, "Itigil ang kasal. Ako ang legal wife. May apat kaming mga anak. Hindi sila pwedeng ikasal!"
In her anger, she had planned on pouring hot water on the couple but the police dissuaded her from doing so since it was a criminal act.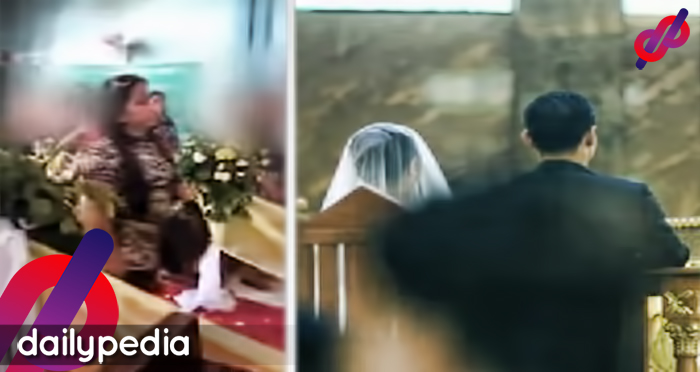 ---
Tech Jungle: VIVO V17 PRO Review
---
Her relationship with her husband started when they were both studying in Cebu. He was very sweet and the kind of person who always gives her flowers. Since he had a lot of admirers, she wasn't sure he was serious about her until she decided to return home and he said that he wanted to follow her to court and to marry her
In 1999, they had their civil wedding in Misamis Occidental. His husband worked as a seaman and Cleofe as a loan consultant. They were blessed with four children but their relationship soured after that.
There were changes in her husband's behavior. They took in female boarders and whenever he was eating, he would offer them food instead of offering her first. Her husband used to say "O, totoo, babae ko yun, wala na akong gusto sa inyo." She would answer him with: "Okay lang man yun, Pang. Bigyan pa rin kita ng chance, wag mo akong iwanan."
Her husband packed his bags and left, telling her, "Maghanap ka na lang ng iba." After two or three months, she received a call from her husband who said that he was already in Mindanao. She did not hear from him or receive any child support for five years until she stormed the church for his wedding.
"Napakasakit ang ginawa ng asawa ko, hanggang ngayon, hindi ko sanang matanggap pero kailangan magmove on ako kasi yung asawa ko ayaw na nya sa akin."
After attending to a client, one of her children called her and said that their father was marrying another woman. Cleofe went directly to the church with all her documents stating that she is the legal wife but the priest said that her husband was also holding documents stating that the marriage was already annulled.
The wedding ceremony was stopped because of her objection and the priest called their attention and talked to them in private. After counseling, her husband cried because he felt ashamed by what happened because the people in the church knew that his marriage had been annulled. Cleofe clarified that she never agree to an annulment and that they forged her signature on the documents.
The priest made an announcement to the crowd that they could now proceed to the reception. In her anger, Cleofe took some Lechon and other viands home so she would have food for her kids.
The incident happened in 2017 afterwhich Cleofe filed a Violence Against Women and Bigamy case against her husband.
Currently, her ex-husband has been allowed to go abroad for his job as a seaman which was only possible because she forgave him on the condition that he sends money to support their children.
In the end, she went back to the same church to have closure.