Woody Fox is now a circus artist
Urges people in the industry to make enough money and leave
Gets support from people
Most teenagers know who Woody Fox is and what he used to do for a living. Fox is now a circus artist and has been invited to perform in Cirque du Soleil.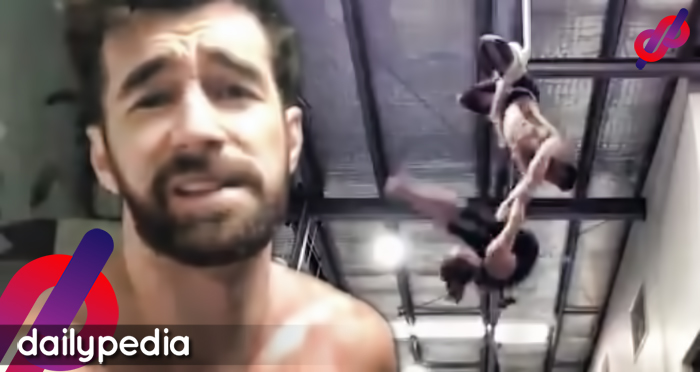 Fox went on Twitter to address his haters and trolls saying that he has been fake with his fans.
"Yes, you're absolutely right. I've been absolutely fake. Porn is not reality in any way. I'm not turned on on set. It's called viagra or trimix."
Fox made it clear that nothing is real in the industry. They are called actors for a reason.
"We are porn actors, actors being the keyword. We pretend to be in a situation that we're not into it just to get more money cause that's our job."
People have said that he will never be anything outside of the industry because people like him are looked down upon by society.
"I got back into porn because someone tried to destroy my life. Someone tried to sabotage my circus career, saying that because I'm a dirty pornstar, I would never be a success. Let me tell you this, I just got into Cirque du Soleil two days ago. As Woody Fox, casting director. It was an awesome feeling."
He is not in the industry anymore as he has accumulated enough wealth to move on to new things.
"I left porn now because I don't need it, I'm done. I've done what I come to do and got all the money I need and now I'm a successful circus artist. So yeah, yeah I've been fake, now it's time to be real."
He thanked all his fans and had two words for his haters.
"Love you all and you supporters, and you trolls, fuck you.
"People that don't know my name outside of porn ask what I do now [that] I quit. This is it. My advice for anyone in porn or getting into porn is to have a goal, use the money for that and don't focus on the haters," he says while posting a video of himself practicing a circus act.
https://twitter.com/FlauntRosie/status/1121756040242946048
https://twitter.com/mischiefboy1991/status/1122637841476005888
https://twitter.com/FoxAdamXXX/status/1122077795130200065
https://twitter.com/yobar84/status/1146809751432380417