Married couple holds party for their one month old baby
A relative joked that the baby should drink alcohol first before the grandfather
The grandfather gave the baby alcohol
The baby died 30 minutes later
A one-month-old baby from Beijing reportedly died during a party when his grandfather gave him alcohol.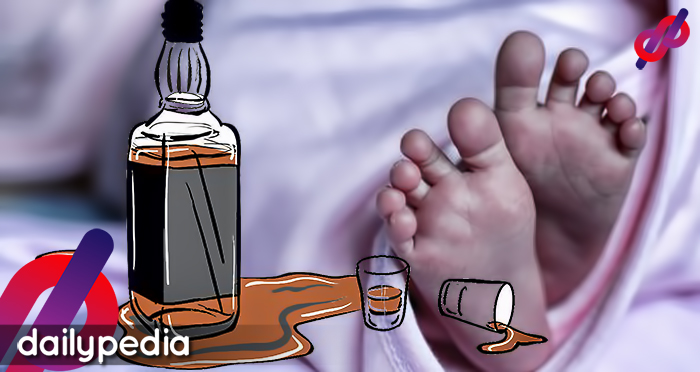 A couple from Beijing had been married for three years before they finally had a baby. In June, Huang, the mother, finally gave birth to their long-awaited baby boy.
According to Huang, she had been treated badly by her in-laws because she couldn't bear a child for so long.
They followed their relative's advice to have a one-month celebration for their child.
They invited friends and family over to the party. Weng, the baby boy's grandfather and Huang's father-in-law, was carrying the baby when he proposed a toast.
One relative jokingly said that he couldn't drink before the baby does. Weng then gave his one-month-old grandson a sip of alcohol.
Huang heard what happened and immediately took the baby. The baby stopped breathing after 30 minutes and then died at the hospital.
Doctors said that the cause of death was alcohol poisoning.
The doctor asked Weng, "Babies cannot drink alcohol. How can you treat a child's life as if it's a joke?"
Infants and children metabolize alcohol quicker than adults do, which explains why the baby died while the adults could still consume alcohol.
It is also advised that breastfeeding mothers who consume alcohol regularly should avoid doing it since it could damage an infant's development, growth, and sleep patterns.