Joey De Leon was slammed by netizens due to his inappropriate remarks t0 Pia Guanio
Joey has been a host in the longest-running noontime show in the history of Philippine television for 40 years now
President Rodrigo Duterte has signed into law the anti-bastos bill, which imposes stiffer penalties on a range of acts from catcalling, sexist slurs, stalking, and cyberstalking.
Eat Bulaga host Joey de Leon trended on local Twitter on Wednesday (July 24) noontime after receiving criticisms due to his inappropriate joke to co-host Pia Guanio.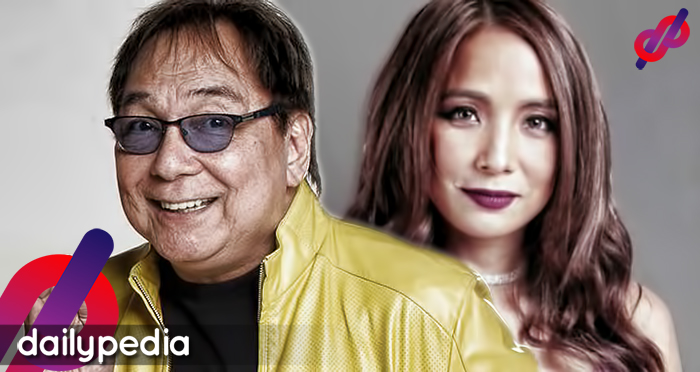 He joked about Pia's outfit and said, "Sarap pala kasama 'tong si Pia, kita hita."
Joey de Leon: Masaya pala kasama si Pia eh.

Bakit?

J: May nakikita kaming hita eh. Pag si Vic puro pantalon eh.

Basura puta

— celina (@chemmybreezy) July 24, 2019
Because of this, Joey immediately became a trending topic on Twitter with netizens commenting about his bad joke. They criticized him for being irresponsible in throwing jokes to other people, especially to women.
Wtf I was watching eat bulaga with my Lola tas out of the blue tong manyak na Joey De Leon sinabihan si Pia ng "sarap pala kasama tong si Pia, kita hita" PUTANG INA KITA KO SA MUKHA NI PIA YUNG HIYA NIYA TINAGO NIYA NALANG SA TAWA

mamatay na mga manyak sa mundo please lang

— oneiric (@Hensieeee) July 24, 2019
https://twitter.com/nicko00123/status/1153906364910931969
https://twitter.com/iKONtstandiT/status/1153924809119584257
https://twitter.com/abaloscaroline/status/1153936571227185152
Duterte was rumored that he signed the new "Bawal Bastos Law" and then u come across twitter, joey de leon was mocking pia for her legs. Offended or not consider it harassment https://t.co/Vs9BYpF8vm

— jihanbautista (@sadreaxulan) July 24, 2019
Learn the difference between being funny and being bastos.

Vice Ganda knows his limitations. NEVER sya nambastos ng tao kahit pa nagjojoke sya.

How about Joey De Leon? The way he said na masarap kasama si pia kasi laging kita legs? That's not a joke anymore. Nambabastos ka na. https://t.co/23GPeOPOQa

— denisse (@_dnxcm) July 24, 2019
so someone was watching eat bulaga, and i overheard joey de leon saying "masarap palang kasama to si pia noh, kita hita, si vic kasi laging nakapantalon e" tas sabay tawanan sila.

nakakadiri ka talaga joey de leon hanggang ngayon puro kababuyan parin ang lumalabas sa bunganga mo

— selena (@sjdhoran) July 24, 2019
https://twitter.com/yujohnjae127/status/1153902045365071879
https://twitter.com/Ger_Jen_Cel/status/1153926101036437504
Some netizens also noted Pia's awkward reaction after Joey's bad joke.
Umiral nanaman kamanyakan ni joey de leon. Pia felt awkward.

— Himig (@MikaVMendoza) July 24, 2019
Just recently, Pres. Rodrigo Duterte signed the 'Bawal Bastos' law or the Republic Act 11313 (Safe Streets and Public Spaces Act) which aims to punish catcalling and other gender-based harassment in public spaces and online.
According to the Safe Spaces Act, actions or deeds considered as gender-based sexual harassment committed through unwanted and uninvited sexual actions or remarks against any person, regardless of the motive will be considered as crimes. These acts include catcalling; wolf-whistling; unwanted invitations; misogynistic, transphobic, homophobic and sexist slurs; persistent uninvited comments or gestures on a person's appearance; relentless requests for personal details; statement of sexual comments and suggestions; public masturbation or flashing of private parts, groping, or any unwanted advances. It also enumerated that gender-based online sexual harassment includes acts that use the information and communications technology in terrorizing and intimidating victims through physical, psychological, and emotional threats, unwanted sexual, misogynistic, transphobic, homophobic and sexist remarks and comments online.