Her boyfriend show concerned for her as he told her to sleep
She answered him in a sarcastic joke manner where she received an unexpected reply
Couples have their terms of endearment for each other, like honey, baby, babe, love, and sweetie but what if your partner suddenly calls you "sis"?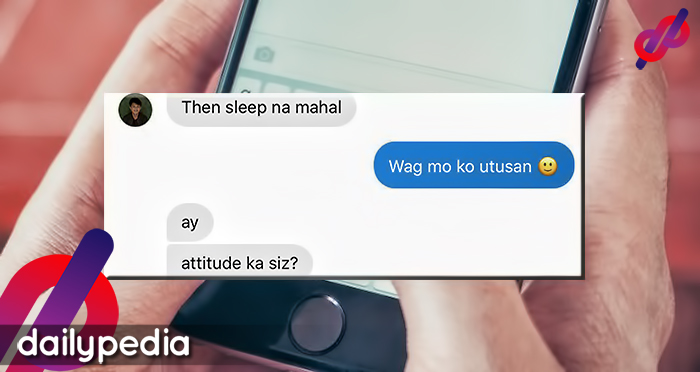 A Twitter user named Jasmine Condeza from Caloocan shared her conversation with her boyfriend who called her "siz" when she answered her boyfriend with a sarcastic joke.
yoe my boyfriend handles me so well I can't even win pic.twitter.com/nLgpjbecFb

— 𝒿𝒶𝓈𝓂𝒾𝓃𝑒 (@jasbcondeza) June 25, 2019
In an interview with the Dailypedia via a Twitter message, she that before she was called "sis" by her boyfriend, she phoned him with the intention of waking him up because he had been asleep for hours.
Jasmine is the kind of girlfriend who checks on her partner if he is okay. At the time of her call, it was already 9 in the evening.
They chatted for a few hours and didn't notice that it was past bedtime. Her boyfriend was concerned for her and told her to sleep because he didn't want her to stay up late mainly because she had to wake up at 3 A.M. to drink her medicine and she had a morning class.
Jasmine answered him in a joking manner, "Wag mo ko utusan." Unexpectedly, her boyfriend replied "attitude ka siz?" which made her laugh because she was expecting a "more lambing" kind of response like he usually does every time she makes those kind of jokes.
Jasmine and her boyfriend have been together for a year and will celebrate their anniversary this coming August 4.