Dark napes may mean that you have Type 2 Diabetes
It is also indicative of polycystic ovary syndrome
Ever wonder why some people have abnormally dark napes that don't usually match their skin tone? Well it is not just because their dirty, it maybe due to unknown medical conditions.
Dermatologist Dr. Jean Marquez says one of the common reasons for a dark nape is collars and tags on shirts.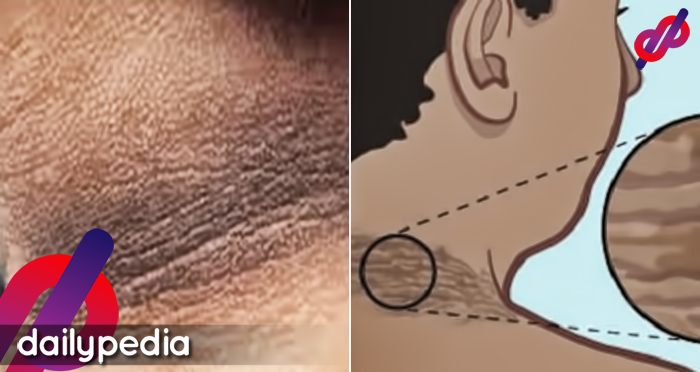 "Unang-una, 'yung iba nangingitim ang batok commonly dahil nai-irritate dito sa mga collar or doon sa mga tags, so kinakamot, lalo na kung sensitive ang skin."
People remove the tags to prevent their napes from getting darker and then proceed to moisturizing and whitening.
"Ang ginagawa pinapaputi, mino-mositurize. And then, siyempre, you have to prevent what's causing it, so tatanggalin 'yung mga tags."
But this can't be the only reason for dark napes. Dark napes can also be indicative of medical conditions.
This is common in people who gain weight in a short amount of time.
"Pero sa iba naman, may tinatawag na acanthosis nigricans.Yan 'yung sa medyo mga bata or matanda medyo nagge-gain ng weight, nagkakaroon ng tinatawag na insulin resistance."
The worst-case scenario is that a person with a dark nape might have type 2 diabetes.
"Pwedeng may type 2 diabetes or minsan it's also common dito sa mga hypothyroid or may mga PCOS (polycystic ovary syndrome)."
Marquez says that acanthosis refers to when the hormones cause the skin to become thicker which leads to its dark appearance.
"Ang nangyayari kasi, 'yung hormones nagko-cause ng pangangapal ng skin, pangingitim. Tapos 'pag hinawakan mo 'yung batok parang velvelty, parang madulas. 'Yan 'yung tinatawag na acanthosis."
"CHOKONABATOK"

l'll never forget those words! Just like some of you, I was also a victim of bullying. I will be sharing my journey to fitness so I can serve as an inspiration to those who went through or are going through the same ordeal!

LINK: https://t.co/Xvo69MpR1a pic.twitter.com/nKYydqcMWd

— COACH PABLO (@AkoSiPabloCruz) February 8, 2019
The nape isn't the only part affected by Acanthosis Nigricans, the groin and armpits could be as well.
High-dose niacin, birth control pills, prednisone, and other corticosteroids can also be the reasons for Acanthosis to take occur.
"We do not promote just to lighten na very cosmetic ang treatment. Dapat iti-treat natin 'yung medial condition. That's what is important later on," Marquez added.
Marquez expresses that the skin is a good indicator of what is happening internally.
"The skin is actually just a manifestation of what's going on in the body. It can just be one of the symptoms of what's really going on."
This darkening of the nape should not be taken lightly. An immediate check-up is necessary.
"Dapat po talaga, magpatingin sa inyong dermatologist and of course kung merong kaabitat na kundisyon, magpatingin din po sa kanilang mga internal medicine."