SM Cinema has a new policy that does not allow outside food to enter
Only food that is allowed is from Snack Time
Their page gets bashed on social media
SM Cinema now has a policy of not allowing people to bring in food and drinks bought outside. It means people cannot bring in food and drinks that are not bought from their Snack Time kiosks inside the cinemas.
Netizen John Winkle Wong aired his frustration about the policy.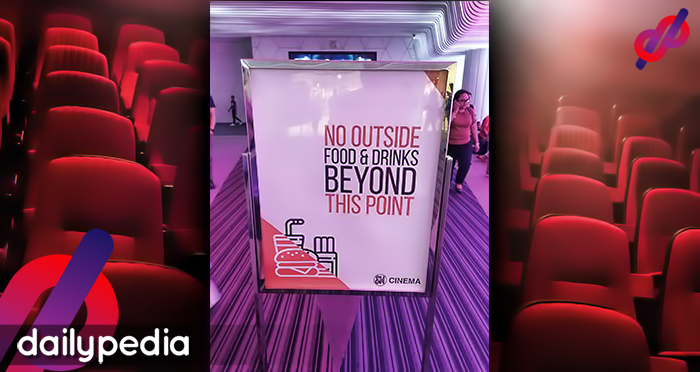 In a Facebook post, he said that he has officially boycotted SM Cinemas because of this.
"A lot of paying customers were stopped from the cinema entrance and were asked to surrender the food they bought IN THE MALL or eat it outside quickly."
This did not resonate well with him, plus he saw more incidents that he did not like, even ont that involved an old lady.
"It annoyed me so much when I literally saw a lola who was denied her bottled drink just because she purchased it from SM Hypermart and not in Snack Time. WTF SM Cinema?!"
He added that some customers asked for a refund but were not successful.
He concluded his post by saying, "Why would you deny customers their own choice of comfort food while they enjoy a movie they paid for? Why would you also block other food establishments from making a sale? 😡 You greedy piece of $#!+$!!!!😠 Please don't watch movies at SM Cinemas. Go somewhere else."
His post has already earned 110k likes.
There have already been many complaints about this policy way before John even thought about voicing his opinions.
The post has drawn thousands of angry reactions from netizens.
https://twitter.com/einspapera/status/1135064178593394689
SM Cinema, on their Facebook page, gave a response to the recent complaints.
Their page urged people to avoid bringing in rice and pasta meals; alcoholic and non-alcoholic drinks in cans, bottles, and glassed; foods with sauce; and food on sticks. They ended it by saying they encourage people to only bring in foods and drinks from Snack Time.