Importation of MaLing and other processed pork products are banned due to African Swine Fever
The disease does not affect humans but is extremely dangerous to pigs
African Swine Fever (ASF) cases have been on the rise, resulting in deaths of thousands of pigs and loss of income for farms.
On May 27, the Food and Drug Administration (FDA) stated that it is implementing a temporary ban on the importation, distribution, and sale of all processed pork meat products from countries suspected to be affected by the African Swine fever (ASF) virus.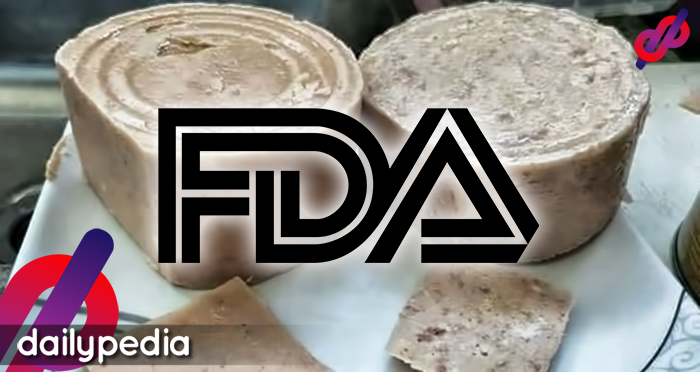 The ban, as of now, covers 16 countries.
In its advisory yesterday, the FDA also added nine more countries in the temporary ban, namely Vietnam, Zambia, South Africa, Czech Republic, Bulgaria, Cambodia, Mongolia, Moldova, and Belgium. Originally, it was only China, Hungary, Latvia, Poland, Romania, Russia, and Ukraine, back in September of last year.
FDA Officer Eric Domingo said, "I signed that order. It is a step taken to ensure the food security of our country and make sure that our livestock is not affected by the African swine fever."
MaLing, the well known canned luncheon meat from China, is also included in the ban.
"Yes [MaLing]. The FDA regulatory board will go around and inspect. We also ask the public to report any sightings to the FDA," Domingo said.
ASF affects pigs and causes fever, loss of appetite, hemorrhages in the skin and internal organs, and even death to affected animals.
Recently, an Overseas Filipino Worker returning from Hong Kong brought in several cans of MaLing to the country, claiming she was not informed of the ban.
As per protocol, Quarantine Officers confiscated the products but were forced to return them to the owner as broadcaster Raffy Tulfo "used his influence" to have the Bureau of Customs return the cans after the OFW sought his help.
According to CNN Philippines, Domingo said that the products will be kept in a padlocked area so that they can't be sold.
While ASF does not affect humans, it is extremely virulent to pigs and can be spread easily. Once a farm has been infected, the only recourse is to burn the bodies of affected animals and in some cases, the buildings or structures where the animals are housed.
There is a PHP200,000 penalty for those who intend on breaking the ban.