Hopeline has helped countless Filipinos from taking their lives
DOH will no longer support the group
Hopeline will comeback with the help of a few institutions
The Department of Health (DOH) has announced that it will stop supporting the suicide crisis hotline Hopeline.
President Rodrigo Duterte signed the Mental Health Law so Filipinos can have access to cheap mental health services. Due to "stringent government rules for procurement," it can no longer support a non-government institution like Hopeline which was a project with the Natasha Goulbourn Foundation.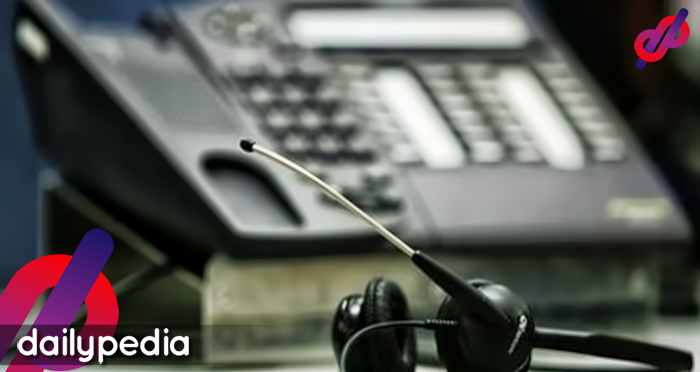 The DOH will now start their own crisis hotline through the National Center for Mental Health (NCMH).
Hopeline will temporarily stop its operations on July 1.
"It is with a heavy heart that we, the Hopeline Philippines responders along with Natasha Goulbourn Foundation, inform you that the Hopeline Philippines will cease to operate starting July 1, 2019, due to DOH-NCMH's decision to withdraw its support," the group tweeted.
But Hopeline is destined to make a comeback as Globe, NGF, corporations and private individuals are providing them the necessary support.
You can send donations to NGF's bank account: BDO Savings Account Number: 0000-404-91889.
DOH meanwhile said that they will continue supporting the advocacy of Hopeline.
Numbers say that groups like Hopeline helped in decreasing the number of suicide cases in the last two years.
The Philippines was one of the last few countries in the world without a mental health law until Duterte signed the Mental Health law
In the Philippines, a study showed that the methods of committing suicide included shooting oneself, 40 percent; hanging, 30 percent; poisoning, 16.7 percent; and jumping from high places, 13.3 percent.
In 73 percent of the reported cases, suicide was committed in the victim's own home.
That being said, the Philippines still has one of the world's lowest suicide rates.
The reason for this is that not all Filipino suicide cases are recorded.
Dr. Michael Tan wrote in the Philippine Daily Inquirer, "Certainly, the actual rate in the Philippines is probably higher, with many doctors agreeing not to report deaths as suicides because of the stigma. But even if we could get the true figure, it would probably still be relatively low."
Dr. Dinah Palmera P. Nadera, University of the Philippines Diliman University Health Services' resident psychiatrist and president of the Advanced Wellness, Instruction, and Talents (AWIT) Foundation, said that the reason why mental health services are not that acknowledged in the country is that Filipinos are "shy."
"Sa mga Filipino kasi, may kasabihan na 'tulak ng bibig, kabig ng dibdib,' kaya madalas ang comment ay 'sinasabi lang niya 'yan.' On the other hand, may ugali din ang Filipino na nakikiramdam, mayroon tayong pakiramdam sa isang pahiwatig. Kaya lang, ibang makipag-usap ang Filipino, hindi ito diretso, kaya pati pakikipag-usap tungkol dito ay pahiwatig din."
If you or someone you know is in need of help, the new NCMH crisis hotline is accessible through 0917899-USAP (8727) or 989-USAP.