Jomana Lumangco says she did not get discriminated against, not even once
Realizes faith is all about being human and caring for others
The University of Santo Tomas (UST) is one of the most famous Christian institutions in the country.
Theology classes are required, regardless of the major. Those who are not Christian are not required to perform Catholic practices.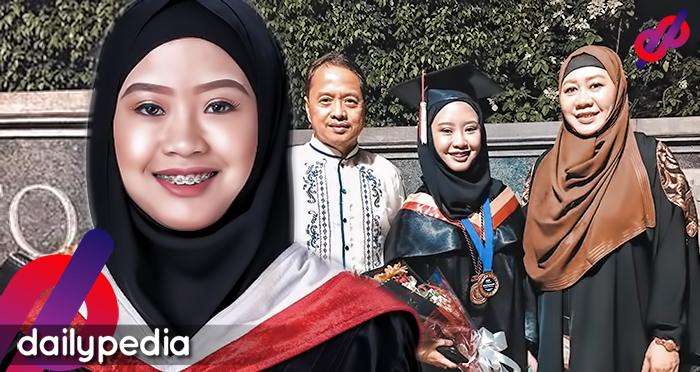 Jomana Lomangco, a Muslim student, shared what was like for her to study at a big Christian university like UST.
She said that she never felt discriminated against during the five years she spent at the university. The people in the university accepted her for who she was.
"NEVER have I felt discriminated in the four walls of the university. NEVER have I felt less just because I'm a Muslim. NEVER did they leave me out just because of my faith."
She stated that she learned a lot at UST and the most important thing isn't religion; it is all about being a human. Not pushing your beliefs and ideology on other individuals is significant.
"To be of a certain faith, may it be Christianity or Islam, is to be HUMAN. And to be human is to respect and accept each other in spite of the differences in our beliefs."
Jomana learned that although there are significant differences between religions, there are also a lot of similarities.
"As a Muslim who took up a few Theology courses, I've learned to look at our similarities rather than our differences. And I think that's exactly what this world needs.Maraming salamat, UST! Thank you for making me feel that I belong. 💛"
Jomana graduated Cum Laude with a degree in Accountancy.
Her post has nearly 35 likes.