Everybody loves food, ask anyone. Eating leftovers just feels different compared to eating a newly cooked food.
Rosemarie Silapan, an Overseas Filipino Worker (OFW) in Bahrain posted on facebook; her photos and her co-workers' eating. But the thing is the food they were eating were leftovers from their employers. They have no choice but to eat the leftovers since their employer said that they would starve if they won't it.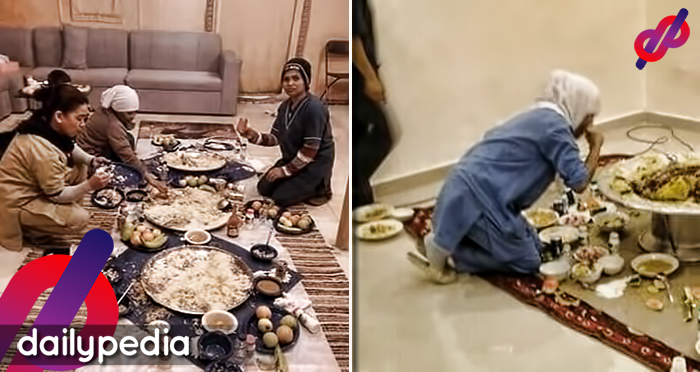 They have no say in what they want to eat.
The photo showed them eating on the floor, along with plates and utensils that looked like they have already been used. It was not a pretty sight.
"Kung di ka kakain ng tira2 ng mga amo nyo gutom ka…Kung maarte ka patay ka. Patibayan ng sikmura dito kahit na duduwal kana hala subo," she said in her post.
Given that their work requires much energy, they need to eat in order to gain more energy. She said that people have the notion that OFWs are living comfortably abroad, but that is not actually the case.
"Yung di mo naranasan sa bansang pinagmulan mo..mararanasan mo dito sa mundo ng mga camel..kaya laban lang….
Kala nyo puro lang kami pasarap dito Walang sarap dito puro kami pasakit dito.." she added.
She also said that their employers sometimes have some harsh words to say that affect them emotionally. In addition to that, they find it tiring to look after a child. So they really have no choice but to eat the leftovers.
OFWs also sympathized with her, as they shared their experiences abroad. Some even shared that these employers view Filipinos as inferior.
Even with all that, she is still positive that the current suffering she is facing is only temporary and that one day she will be coming home.
"Kaya laban lang d naman tayo permaninte dito. Uuwi din tau".