A pair of newlyweds were victims of "eat and run" as their reception venue emptied as soon as the meal was done
A wedding planner advises couples to really think about who to invite to their wedding
"Eat and run" is the practice of going to an event, waiting for food to be served and then eat and leave as soon as the meal is done. This is very common and considered rude especially to the ones hosting the event.
Diosdado Maghirang, a freelance photographer, posted photos of a wedding he shot where he witnessed an eat and run.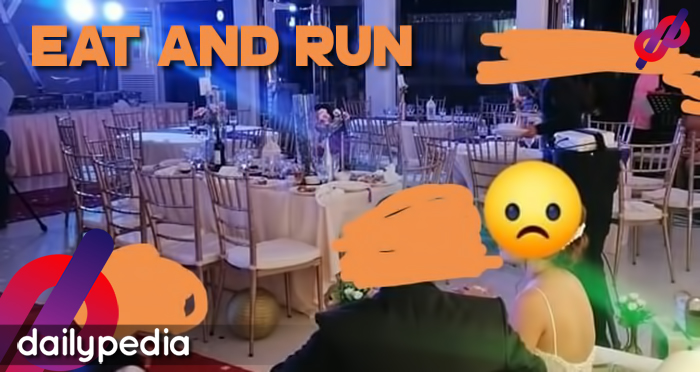 The photo showed the newlyweds sitting on a couch with only a few people around them, some of whom were not even guests but part of the catering services.
The couple's wedding planner had a lot to say about the situation. He/She admitted to feeling stressed after seeing some guests leave as soon as they were done eating.
"Ilang beses nilang pinag isipan kung sino iimbitahin nila. Bakit nga ba kayo napili? Kasi importante kayo sabkanila. Sila ba?" the wedding planner said.
The wedding planner said that he/she felt bad since the couple was looking for their guests but they were nowhere to be found.
"To our future clients, think before you invite siguro," the wedding planner added.
The planner also advised couples to not invite people with whom they do not have a personal relationship.
Netizens had mixed reactions to the post. Some felt bad, but most found it funny.
One netizen said that you can't put all the blame on the guests since events usually start a little late. The netizen added that weddings should really be planned properly to avoid situations like this.